Ingo Italic hat zusammen mit FigureRunning eine neue Wettbewerbsform herausgebracht. Figure Running ist die Kunst mit GPS-Hilfsmitteln auf Karten zu zeichnen. Mit der Spur, die man beim Laufen in der Stadt hinterlässt, kann ein Bild oder eine Schrift gezeichnet werden.
Wie funktionierts?
Man kann entweder die neue FigureRunning App oder jede andere GPS-basierte Karten-App benutzen. Mit Hilfe des Stadtnetzes kann man einen Buchstaben oder eine Illustration gestalten und dann ein Bildschirmfoto von der Karte machen. Dies sendet man zusammen mit einem Foto von sich selbst und einer Begründung für die Auswahl seines Buchstabens bis zum 15. Dezember an go@figurerunning.com oder ii@lettersaremyfriends.com.

Ingo Italic sammelt die besten Buchstaben, die überall auf der Welt gemacht wurden. Wenn ein ganzes Alphabet zusammengekommen ist, wird aus diesem eine ganze Schrift bei Letters are my friends erscheinen. Die Schrift kann man, wenn es 2012 soweit ist, downloaden.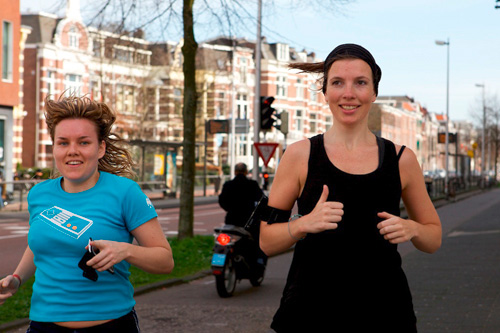 Verwandter Artikel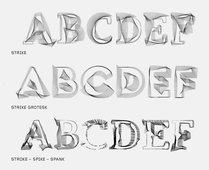 Letters Are My Friends & Jakob Runge
Die Schrift Franziska ist die Masterarbeit von Jakob Runge an der Muthesius Kunsthochschule in Kiel. Nachdem er die ...
Submitted by Florian Fecher on 20.02.2014
Nächster Artikel

Im August haben wir den zweiten Letter2 Wettbewerb angekündigt. Wir freuen uns, die Gewinner des Letter2 Wettbewerbs ...
Submitted by Julia on 25.10.2011
Vorheriger Artikel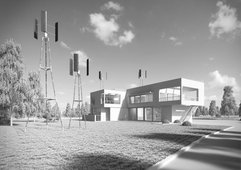 Best of HfK Design 2011
Rund um das Thema Design dreht sich die Ausstellung der Hochschule für Künste Bremen »Was geht. Best of HfK Design ...
Submitted by Christiana Teufel on 25.10.2011