Einen Blick in den fernen Osten lässt die Faszination für Schriften weiter steigen.
Der japanische Schriftenhersteller "Morisawa" gibt auf seiner Webseite einen tiefen Einblick in eine Welt voller Schriftzeichen, deren Sinn und Bedeutung wohl vielen von uns für immer unbegreiflich bleibt.
Dennoch kann man sich auch als Europäer für die ästhetische Schönheit der japanischen Schriftsprache begeistern. Jedenfalls ergeht es mir so!
Auch das japanische Schriftsystem unterliegt einer Klassifizierung. Wer also mal sehen will, wie eine "SansSerif" oder eine "Script" auf japanisch aussieht, der sollte sich mal durch die Webseite klicken.


Neben Fonts entwickelt und vertreibt "Morisawa" auch Software für den "Schriftenmarkt". Die Firma besteht mittlerweile seit 1948 und hat ihren Hauptsitz in Osaka, Japan.
Zur Webseite:
www.Morisawa.co.jp
Verwandter Artikel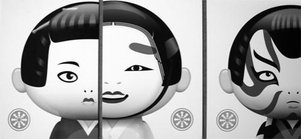 Postkarten
Japan ist ein Land in dem reduzierte Steingärten verehrt und gleichzeitig eine grelle, bunte und überquellende ...
Submitted by Kristina on 18.11.2008
in Illustration
Nächster Artikel

Handmade Typedesign & Fashion Mag
Cool. It´s all about design and fashion, FAIRY TALE comes out three times a year. 1 issue costs 11 Euros. Order ...
Submitted by lars on 07.06.2004
in Magazines
Vorheriger Artikel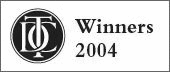 And the winners are "..."
Auf der Webseite des Type Director Clubs NY wurden die Gewinner des TDC2 2004 bekannt gegeben. Leider ist die ...
Submitted by Dave on 04.06.2004