G-Type ist eine digitale Font Foundry und Art Design-Studio von Nick Cooke (Houschka Familie, Skript Olicana). gegründet 1999. Gerade hat er die neue Seite www.g-type.com gelauncht und eine neue Script-Schrift, Rollerscript, herausgebracht.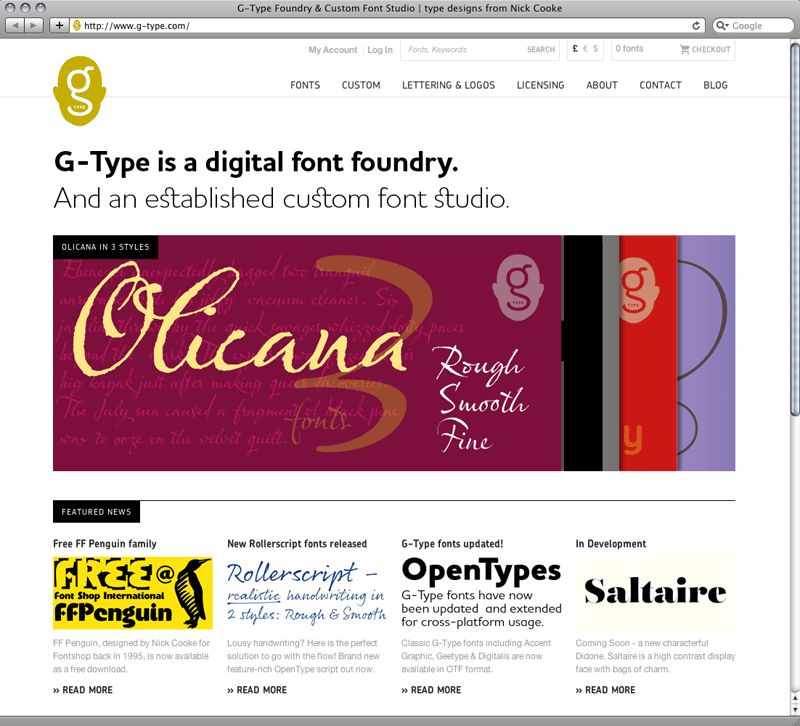 Aus dem Pressetext: As the name suggests, Rollerscript was conceived by writing out variations of each character by hand using a roller pen before the scanning and digitising process.
Rollerscript is, in effect, a more modern version of Olicana whose letterforms were drafted using a nibbed pen and ink. Handwriting tends to change depending on what instrument you're using and with Rollerscript the outcome is decidedly more casual and informal than Olicana, though equally realistic.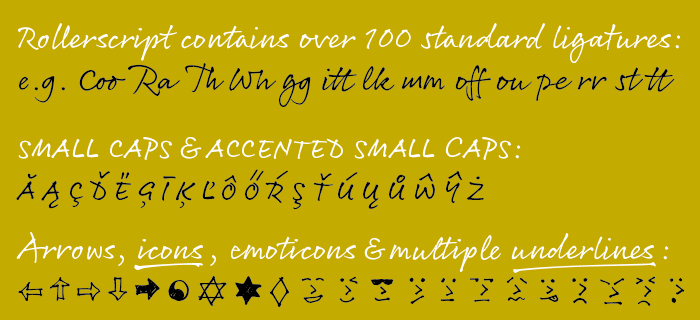 Pronounced imperfections where characters start, end or join make for a very authentic hand drawn appearance which is enhanced still further through the use of over 100 standard ligatures. Character pairings like 'tt' or 'gg' in normal handwriting fonts never look natural but in Rollerscript will now automatically change as you type!
Rollerscript's handwriting credentials are given a further boost with the inclusion of multiple underlines and sketched icons, arrows and emoticons. You can also choose between Rough and Smooth styles.
We sich für die Entstehung der Rollerscript interessiert, der bekommt hier Infos aus erster Hand.
Designer: Nick Cooke
Release: 2012
Publisher: G-Type
Forma:t OpenType OTF (Mac & PC)
Weights: 2 WeightsRough, Smooth
Features: Kerning, Standard Ligatures, Ordinals, Multiple Figure Options, Small Capitals, Stylistic Sets, Contextual Alternates
Preis Single Weights (Rough, Smooth)
License (5): ab 45,00 GBP
Preis Family - Bundle
License (5): ab 75,00 GBP
Weitere Infos unter www.g-type.com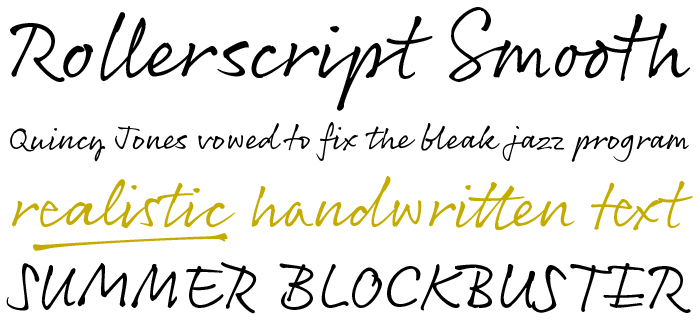 Verwandter Artikel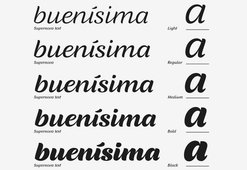 Typotheque
Script-Schriften sind meistens im dokatrativen Berreich anzufinden. Martina Flor jedoch erweitert den ...
von Jannick Choon W... am 25.02.2013
Nächster Artikel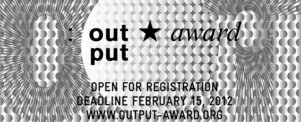 Internationaler Wettbewerb für Design- und Architekturstudenten
Noch bis zum 15. Februar 2012 können Studierende aus allen Bereichen des Designs und der Architektur ihre Projekt- ...
von Julia am 08.02.2012
Vorheriger Artikel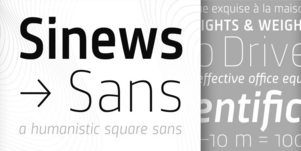 A humanistic square sans
Jakob Runge, der dem ein oder anderen schon von 26+ Zeichen ein Begriff sein dürfte, hat kürzlich bei den Gestalten ...
von Julia am 08.02.2012
in Schriften