Selected ist kein Award sondern eine Auswahl von herausragenden Projekten, welche im vergangenen Jahr gemacht wurden. Die Idee hinter Selected basiert auf einem spanischen Buchprojekt des Verlages Index Books namens Select, welches dieses Jahr nun zum neunten Mal die besten Arbeiten aus Spanien präsentiert. Die eingereichten Projekte werden von einer professionellen Jury aus den verschiedensten Grafikdesign-Bereichen ausgewählt – diese werden im Buch präsentiert.
Das Buch wird in 3 verschiedene Kategorien unterteilt sein (Graphic Design, New Media und School), die jeweils auf einer Doppelseite ein Projekt zeigen und soll ab sofort jährlich neu erscheinen.
Für das erste Buch kann man noch bis zum Donnerstag, den 10. Dezember sein Projekt einreichen. Das ganze ist zwar nicht kostenlos, aber im Vergleich zu ähnlichen Projekten relativ günstig. Schulen können übrigens bis zu 20 Projekte gleichzeitig einreichen. Wer sich bis zum 1. November anmeldet, bekommt einen Rabatt von 10%.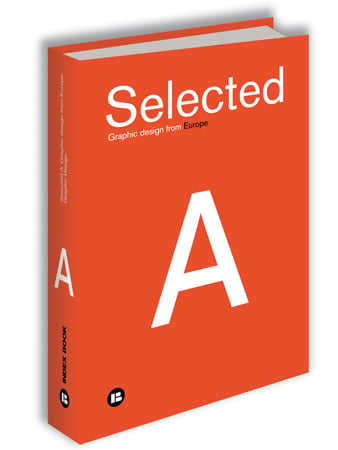 In der Jury werden sitzen:
Grafikdesign: Björn Kusoffsky (Stockholm Design Lab), Edwin van Gelder (Mainstudio), Lars Harmsen (MAGMA Brand Design), Agathe Jacquillat (Fl@33), Eduardo del Fraile (Dfraile)
New Media: Florian Schmitt (Hi-ReS!), Joakim Borgström (Wieden+Kennedy), Wenceslao Sanz (Domestika)
School: Dr. Catherine Dixon (Central Saint Martins (UK)), Ada Lopes Cardozo (KABK Royal Academy of Art (Netherlands)), Ada Lopes Cardozo (RABK Royal Academy of Art (Netherlands))
Verwandter Artikel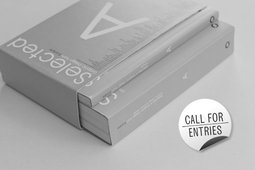 Selected B – Call for Entries
Selected ist kein Award, sondern eher eine Auswahl besonderer Projekte, die 2009 im Bereich Grafikdesign, New Media ...
Submitted by Julia on 04.10.2010
Nächster Artikel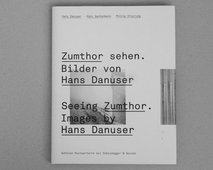 Bilder von Hans Danuser
Ein schön gestaltetes Buch mit viel Weißraum und einer Menge Platz für die in Triplexen angelegten ...
Submitted by Nadine on 09.10.2009
in Books 4 comments
Vorheriger Artikel

kostenlos Designs schützen in ganz Europa
»Hey, das kenn´ ich doch...« Da steckt man so viel Zeit und so viel Herzblut in eine Arbeit um später die bittere ...
Submitted by Nadine on 08.10.2009