Ohne weitere Vorgaben stellte die Dozentin Eva Bertram ihren Studierenden die Aufgabe, die Nachbarschaft ihrer Schule fotografisch zu erkunden. (Foto: Klasse Eva Bertram)
Die offene Aufgabenstellung verpflichtete die Studierenden zu einer konzeptuellen und visuell stringenten Herangehensweise und spiegelt sich in sehr unterschiedlichen Umsetzungen wider. (Text: Neue Schule für Fotografie)
13. März - 8. Mai 2010, Dienstag - Samstag, 14-18 Uhr
Forum der Neuen Schule für Fotografie, Brunnenstr. 188-190, 10119 Berlin
Arbeiten von Juliane Apel, Anna Broermann, Said Sennine, Tobias Wirth, Cameron Scott, Giovanna Schulte-Ontrop, Jakob Wierzba, Jan Wirdeier
http://www.neue-schule-berlin.com/
Fotos der Eröffnung am Freitag, 12. März 2010:
portrait of the artist as a young man: Held des Abends ist Jakob Wierzba, eindrucksvolle Arbeiten, die die dritte Dimension in die zweite zwingen und durch diesen Ansatz an Malerei erinnern, ausserdem mit Joy Division, Clap your Hands say Yeah, Art Brut und Arcade Fire DJ nach Geschmack des Autors sowie Top Bekleidung (Beavis and Butthead T-Shirt) Thanks! (abgebildete Fotografien: Jakob Wierzba)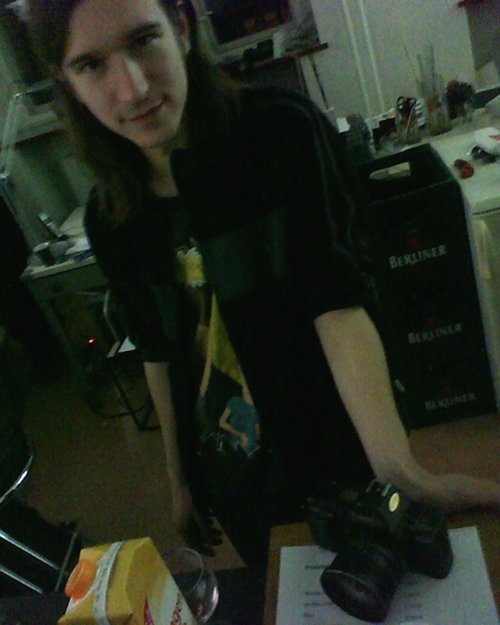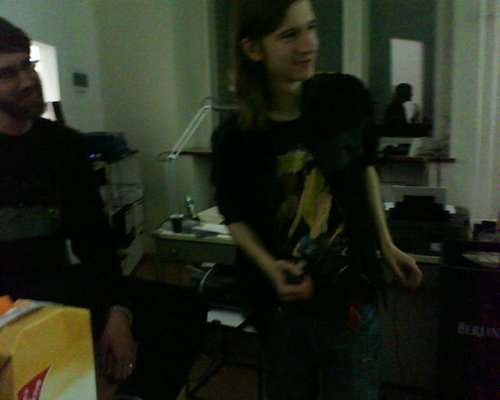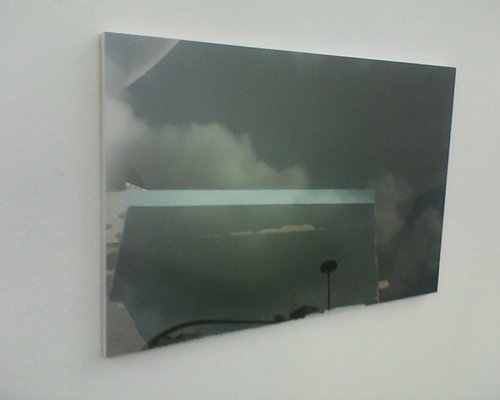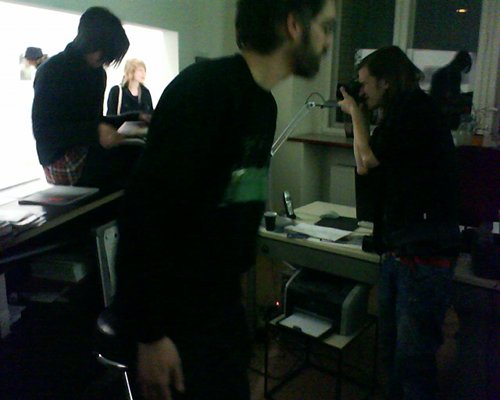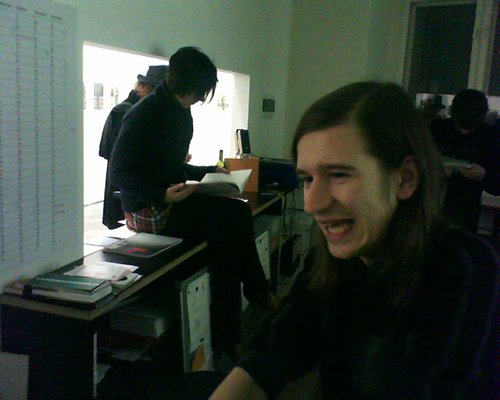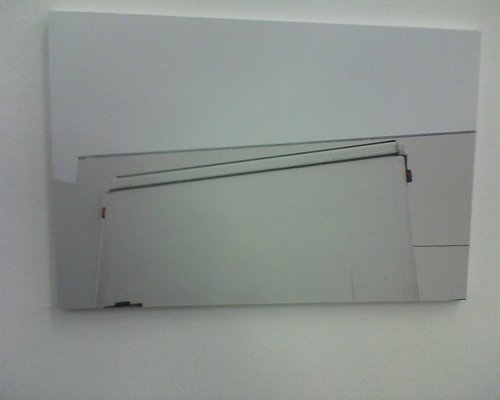 Kann Träume fotografieren: Mehdi Bahmed reagiert auf den Tatort Brunnenstrasse mit inszenierter Fotografie, die das räumliche Innenleben der »neuen Schule« mit dem seelischen Innenleben verbindet.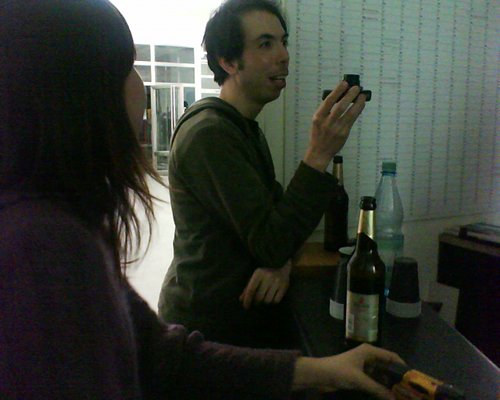 Verwandter Artikel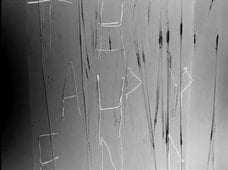 endscapes/echoes of jericho_album trailer
Jakob Wierzba ist Absolvent der Neuen Schule für Fotografie und setzt der Psychedelik von der wirklich tollen Band ...
Submitted by hans schumacher on 03.08.2010
Nächster Artikel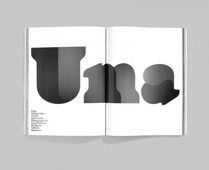 Out of Print – Design and art direction
Die erst kürzlich angelaufene Online-Ausstellung »Out of Print – Design and art direction« zeigt noch bis 15. Mai ...
Submitted by Franzi on 24.03.2010
Vorheriger Artikel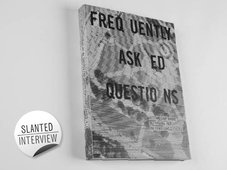 Befragung im Informationszeitalter
Die Quellen des »Data Flows«: Viele Gestalter haben sich in den letzten Jahren Gedanken darüber gemacht, wie man ...
Submitted by Niko on 23.03.2010