Bei maratz.com, einem der profiliertesten Blogs über Webdesign und Typografie, findet sich der TypeTester. Mit ihm kann man mehrere Schriften online und lokal gleichzeitig testen und vergleichen. Ein nicht zu unterschätzendes Tool am Monitor, wer gerade nicht das Fontbook von Fontshop oder das Linotype-Buch zur Hand hat.
Verwandter Artikel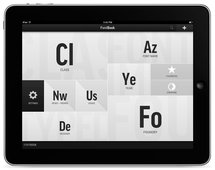 Zum neuen Jahr veröffentlicht FontShop International die neue Version der erfolgreichen iPad app FontBook, ...
Submitted by Peter von Freyhold on 11.01.2012
Nächster Artikel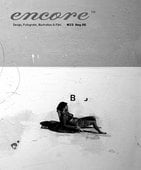 Wieder einmal ist es soweit. Das monatlich erscheinende OnlineMagazin »encore« ist in seiner 23.ten Ausgabe ...
Submitted by Boris on 03.08.2006
in Typefaces
Vorheriger Artikel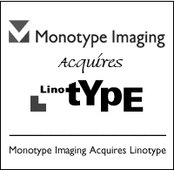 Move Unites Font Design and Technology Companies to Expand Global Offering into New Markets
"Monotype Imaging and Linotype are joining forces to pursue a common vision – to help customers improve global ...
Submitted by Boris on 02.08.2006