Kirsten Dietz ist Designerin, Typografin, Fotografin, Autorin und mit ihrer Agentur Strichpunkt seit Jahren eine der erfolgreichsten Kreativen im Land. Sie hat an zahlreichen Büchern über Design und Kommunikation mitgewirkt. In den letzten 10 Jahren sammelte Strichpunkt über 500 internationale Auszeichnungen ein sowie den Titel »Beste Agentur des Jahrzehnts«.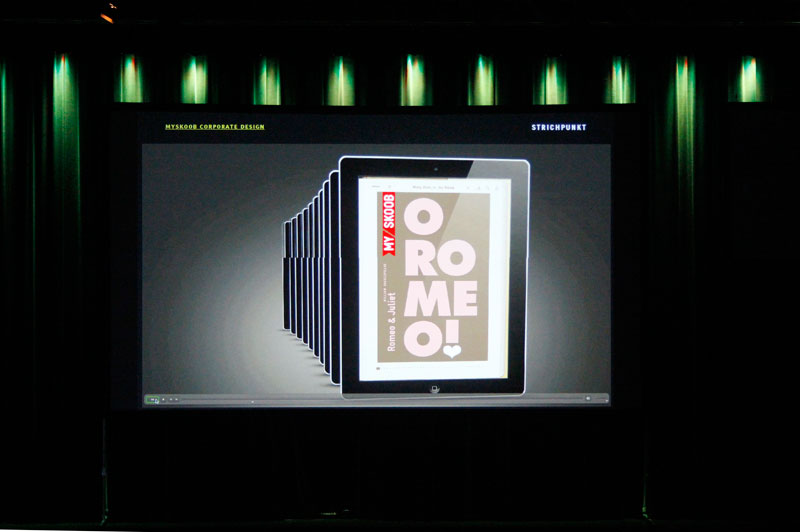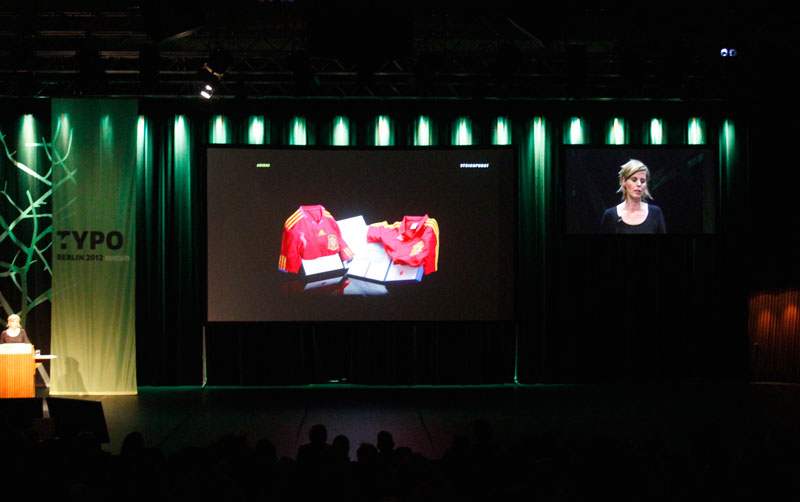 The future belongs to the brave. Sieben Thesen zu nachhaltig erfolgreichem Design. Wie bleibt man nachhaltig erfolgreich? Was muss man tun und lassen, um dauerhaft kreative Spitzenleistungen zu liefern? Wie wichtig sind Stolpersteine und Fehler auf dem Weg an die Spitze? Was ist harte Arbeit, was ist Glückssache, und wie beeinflusst das eine das andere? Kirsten Dietz beschreibt die Haltung, mit der Strichpunkt seine Projekte angeht, und zeigt Arbeiten, die auf ganz eigenständige Weise nachhaltig sind.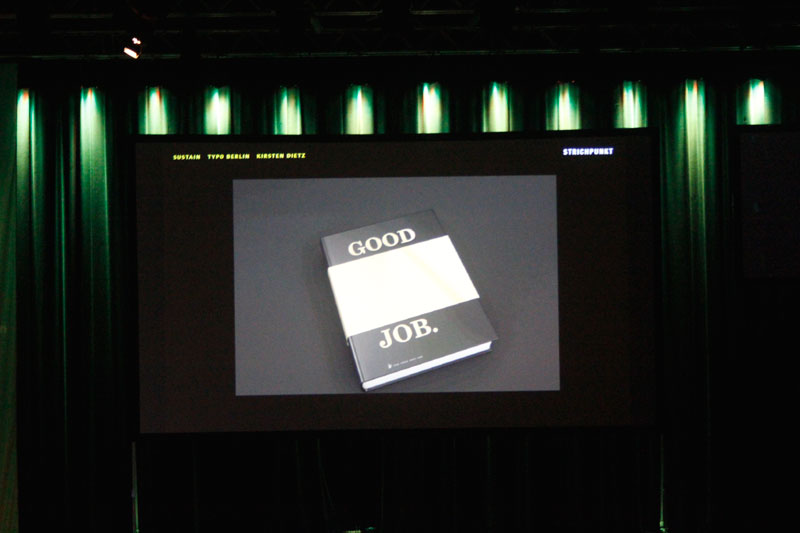 Die Essenz des Vortrages von Kirsten Dietz besteht aus sieben Thesen: 1. Discontentment, 2. Use your Brain, 3. Say no, 4. Team up, 5. Accept Failure, 6. Insist Quality, 7. Never give up. Sie erzählte von dem Scheitern und dem inneren steh auf Männchen, dem Team das hinter einem stehen muss und manchmal auch ganz anderer Meinung ist, dem Ablehnen von Aufträgen und die Möglichkeit daraus neue Möglichkeiten die enstehen und vielem mehr.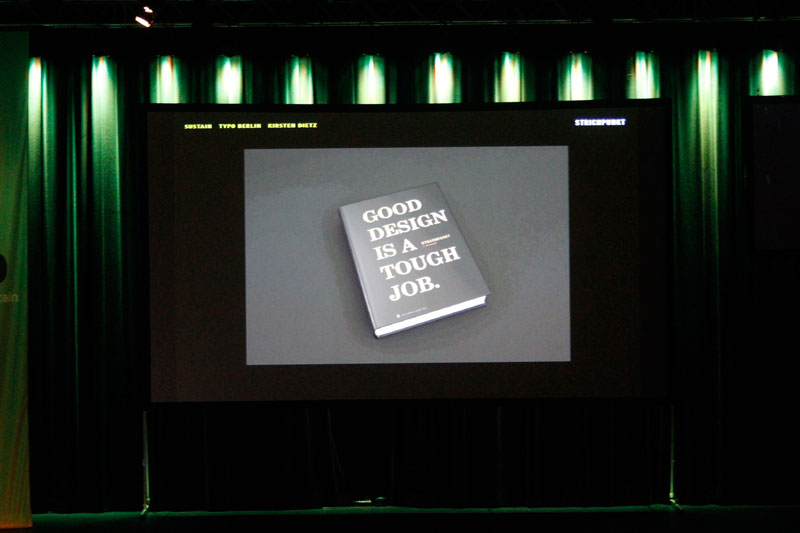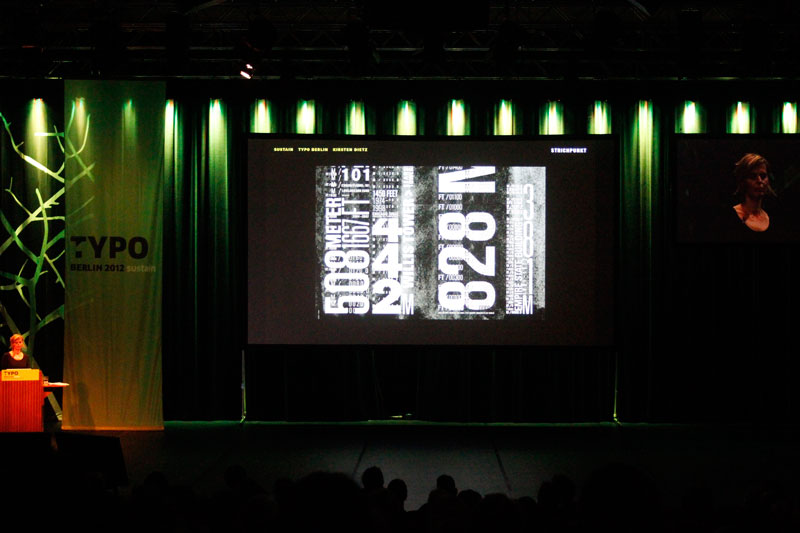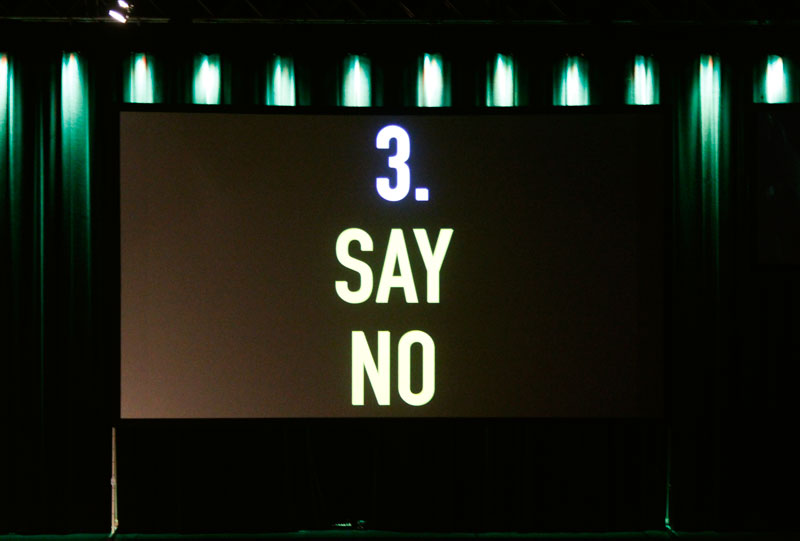 Verwandter Artikel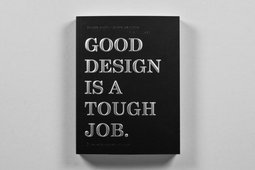 40 Projekte, 20 Thesen, 1 Manifest
"Good Design is a Tough Job" ist der Titel des neues Buches von Kirsten Dietz und Jochen Rädeker (strichpunkt), ...
Submitted by Hanna on 16.12.2011
Nächster Artikel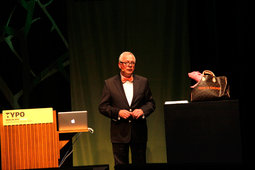 Über Gestaltung und Verunstaltung
Hochgradig philosophisch fing unser Tag heute bei dem Vortrag von Jan Teunen an. Bewaffnet mit einem großen »T« und ...
Submitted by Christiana Teufel on 18.05.2012
Vorheriger Artikel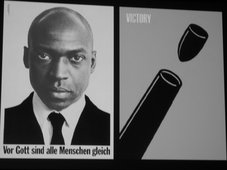 Das Buch – Nachhaltig »avant la lettre«.
Lars Müller gründete 1983 den Schweizer Verlag Lars Müller Publishers. Er ging in seinem Vortrag kurz auf die ...
Submitted by Carmen on 18.05.2012
in Typo Berlin