Profession im Wandel
Die Designprofession ist einem tiefgreifenden Wandel unterworfen: Während Design einerseits an Bedeutung gewinnt, verliert es zugleich an Exklusivität. Kaum ein Bereich der Gesellschaft kommt heute noch ohne Gestaltung aus.
Auf der einen Seite ist die Designbranche als Teil der Kreativwirtschaft Hoffnungsträger für wirtschaftliches Wachstum und Standortfaktor im Wettstreit der Regionen.
Auf der anderen Seite sind die Design-Methoden und Werkzeuge zunehmend Allgemeingut geworden. Der Umgang mit Gestaltungs-Software und die Tätigkeit des Entwerfens sind für die Generation Web 2.0 alltägliche, selbstverständliche Praxis.
am 26. Oktober 2009 von 10:00 bis 18:30 Uhr
im Lichthof des Museums für Kommunikation
Leipziger Str. 16, 10117 Berlin-Mitte
U-Bhf Mohrenstraße
Referenten:
Florian A. Schmidt, Dipl.-Designer, KHB, www.florianschmidt.org
Michael Kubens, einer der Gründer von designenlassen.de, www.designenlassen.de
Prof. Torsten Stapelkamp, Dipl. -Designer, Prof. für Kommunikationsdesign, www.maas-co.com
Bastian Unterberg, Dipl.-Informatiker, Unternehmer, www.jovoto.com
Sabine Zentek, Fachanwältin Urheberrecht, Fidius e.V, www.fidius-online.de
Wolfgang Beinert, Grafik-Designer, Typograph und Fotograf, www.beinert.net,
Boris Buchholz, Designer, Dipl.-Soziologe, Pressesprecher AGD, www.borisbuchholz.de
Malte Christensen, Kommunikationsdesigner, Blogger, www.kopfbunt.de
Ronen Kadushin, Industrial Designer, www.ronen-kadushin.com
Thomas Fleischhauer, Laserline, www.laser-line.de
Thomas Klein, Dipl. Designer, Creative Director, Metadesign, www.metadesign.de
Prof. Dr. Gesche Joost, Dipl. Designerin, T-Labs, Deutsche Gesellschaft für Designtheorie und -forschung e.V.
Prof. Stefan Koppelkamm, Dipl. Designer, KHB, www.kh-berlin.de
Prof. Dr. Walter Scheiffele, Dipl. Designer, Designtheoretiker, KHB, www.kh-berlin.de
Verwandter Artikel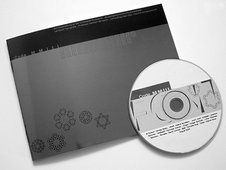 Experimentelle Schriften der Universität Wuppertal
"Die Typografie braucht das Experiment und ein entsprechendes Forum.", schreibt Dipl.-Designer Hartmut ...
Submitted by Angi on 10.06.2005
in Typefaces
Nächster Artikel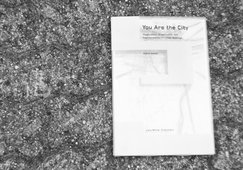 Observation, Organization and Transformation of Urban Settings
Petra Kempf nennt die von ihr herausgegebene, vor kurzem bei Lars Müller Publishers erschienene Publikation ein ...
Submitted by Doreen on 18.09.2009
in Books, Design, Illustration
Vorheriger Artikel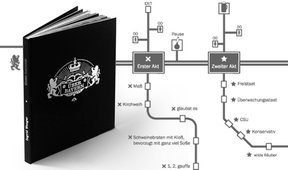 ein Buch von Ingrid Wenger
"Gestalterische und inhaltliche Annäherung an Bayern als identitätsbildendes Ideal und geliebtes Feindbild." war ...
Submitted by von_kh on 16.09.2009
in Books 4 comments