When did you think about making your very first typeface? How do you currently divide your time? Which sign is the most precious to you – if there is one? How do your current views on type design and typography compare to when you started 25 years ago?
Das sind vier der insgesamt 158 Fragen von elf Studenten des Type and Media postgraduate course an elf renommierte Typografen und Autoren. Die Studenten haben Persönlichkeiten ausgewählt, deren Arbeit mit ihrem eigenen Studium zusammenhängt: Ken Barber, Peter Bruhn, Christopher Burke, John Downer, René Knip, Radana Lencová, Martin Majoor, Jan Middendorp, Alejandro Paul, Huda Smitshuijzen AbiFarès und František Štorm. Entstanden ist die Publikation "158 Answers".
Typotheque bietet "158 Answers" als offset-gedrucktes Buch oder als eBook (in PDF, EPUB, und MOBI) an, und zeigt eines der Interviews auch online. Der Text wurde in der Brioni von Nikola Djurek gesetzt.
––––
Vorwort von Peter Biľak:
"The Type and Media postgraduate course has existed in its current reincarnation for eight years. While the core of the course is based on the teachings of Gerrit Noordzij, it is also broadening its horizons through the involvement of a wide range of teachers. If we don't count the visiting lectures, there are as many regular instructions as there are students. There is now a diversity of metholodogy: each teacher brings what they consider to be important for the education of the future type designers and typographers.
The Type and Media students decide to study there for a year, but they don't necessarily make this choice because of the teacher's names. The modest publication is an effort to expand the physical limitations of the traditional school by giving students the opportunity to choose persons relevant to their own studies, to interview them personally, if only for a short time.
The choices of interviewees are of interest: they complement what the course already offers. The students choose personalities whose work is related to their final project, where subjects can vary from Diwani (an Ottoman style of Arabic calligraphy), to Latin script typefaces at various optical sizes, to concepts based on the national characteristics of type.
Let's hope that the interviews go beyond their original purpose, creating interest and inspiration for any reader with an interest in type and design."
––––
Wir verlosen "158 Answers" zweimal. Um an der Verlosung teilzunehmen, schreibt eine E-Mail mit dem Betreff »Answers« an verlosung@slanted.de. Bitte vergesst nicht, eure Anschrift anzugeben. Die Verlosung endet am Montag, den 23.05.2011, um 11 Uhr. Wer an der Verlosung teilnimmt, erklärt sich damit einverstanden, News von Slanted zu erhalten. Der Rechtsweg ist ausgeschlossen.
––––
158 Answers
Eleven interviews conductedby the type]media 2009/2010
Gestaltung: type]media 2009/2010
Autor: type]media 2009/2010
Verlag: Typotheque
Veröffentlichung: 2011
Format: 19 cm x 15,5 cm
Umfang: 112 Seiten
Sprache: Englisch
Auflage: 163 + eBook
Preis: 15 Euro (eBook: 10 Euro)
ISBN: 978-90-809483-2-7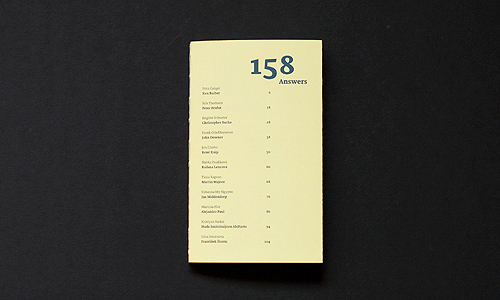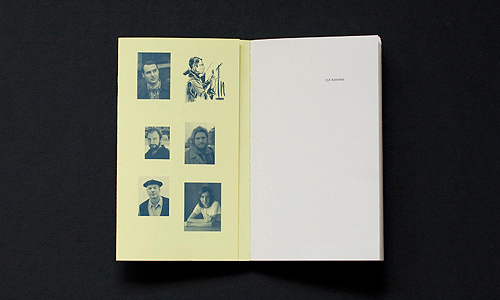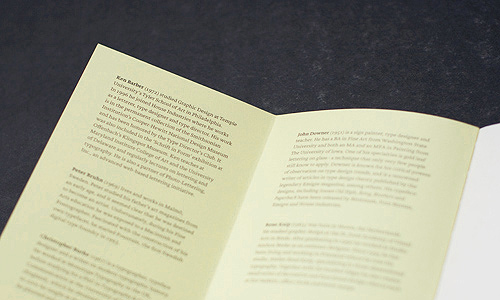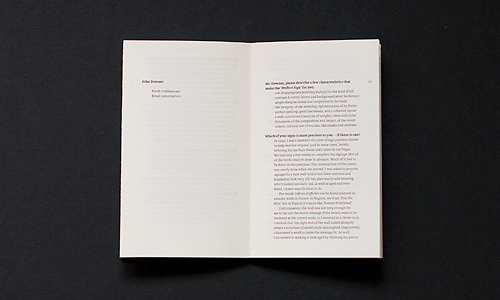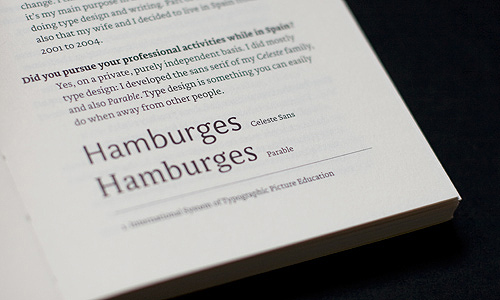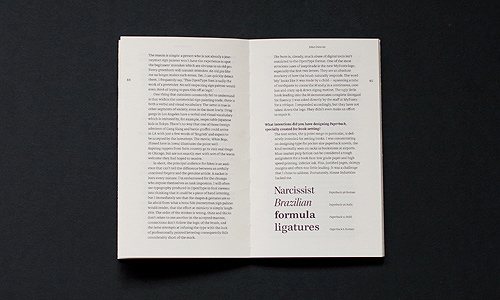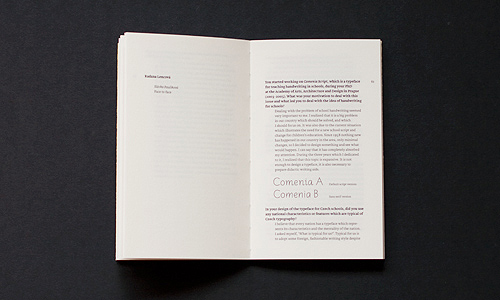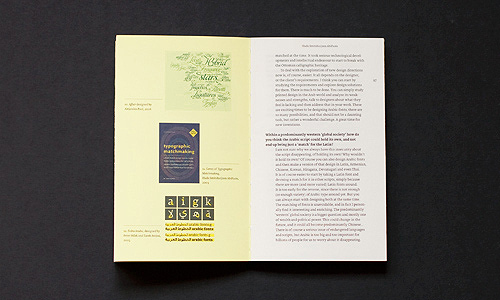 Verwandter Artikel
Das »Colourbook HKS 3ooo+« wird jetzt zu einem neuen Preis angeboten: Für 99 Euro kann man die Publikation erwerben, ...
Submitted by Anja Neidhardt on 13.05.2011
in Lotteries, Books 2 comments
Nächster Artikel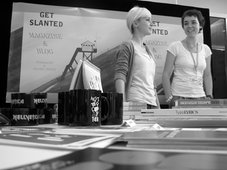 Wir sind ab sofort wieder mit eigenem Stand auf der Typo Berlin (bis Sonntag). Wer in der Nähe ist und Lust hat uns ...
Submitted by Boris on 19.05.2011
Vorheriger Artikel
Das »Colourbook HKS 3ooo+« wird jetzt zu einem neuen Preis angeboten: Für 99 Euro kann man die Publikation erwerben, ...
Submitted by Anja Neidhardt on 13.05.2011
in Lotteries, Books 2 comments