Riesige Holzbuchstaben von Nick Sherman gibt es aktuell am Center for Book & Paper Arts am Columbia College in Chicago zu bestaunen, als Teil der Ausstellung Wood Type, Evolved.
Mit Beamer, Holzplatten und Stichsäge hat Nick Sherman monumentale Holzlettern gezimmert, die mit 2,4 m Höhe die größten der Welt sind. Sehr wahrscheinlich auch mit den größten Serifen der Welt. Dazu ein kurzes Making-of: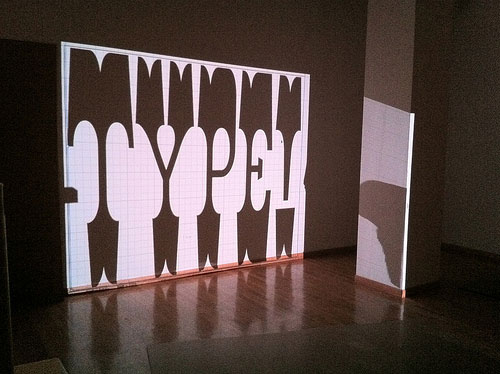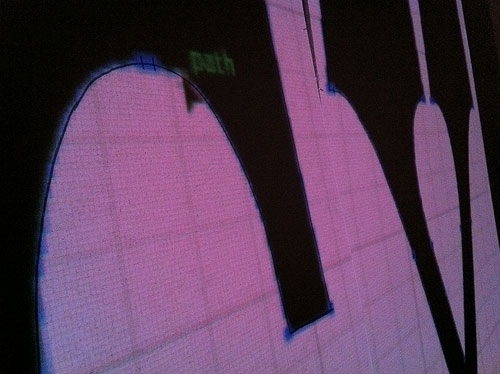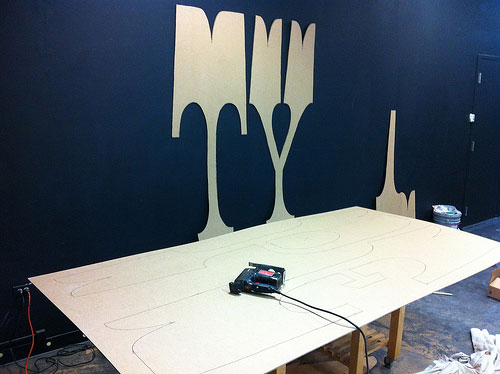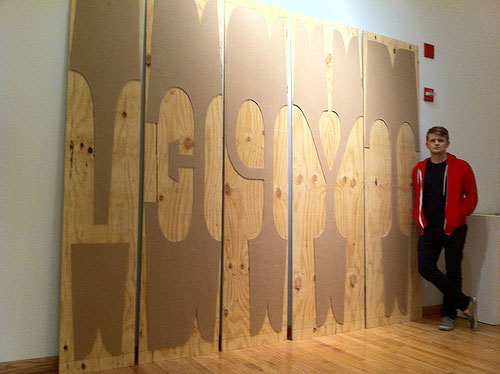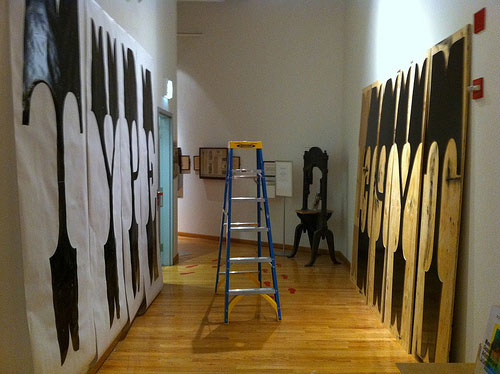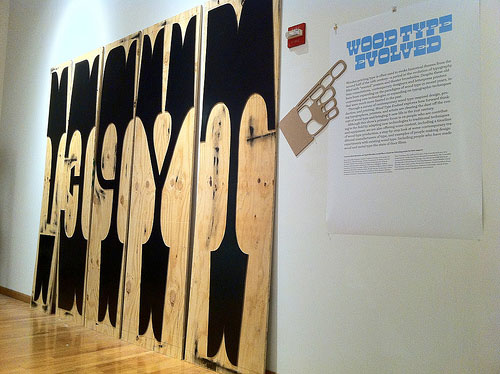 Photos by Nick Sherman, 2011
Verwandter Artikel

Eine Webseite über die Anwendung von Schrift
Noch gar nicht so lange und deswegen mit einer noch recht beschaulichen Menge an Beispielen, gibt es seit knapp ...
Submitted by Anna Maria on 17.02.2011
Nächster Artikel
Diplomarbeit von Martin Denker an der Fachhochschule Münster, Fachbereich Design
Martin Denkers Diplomarbeit trägt den Titel »Tohuwabohu«. Seine Arbeit beschreibt er selbst folgendermaßen: ...
Submitted by Christiana Teufel on 28.09.2011
Vorheriger Artikel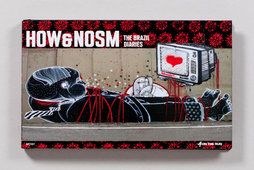 The Brazil Diaries
Das Buch "How and Nosm – The Brazil Diaries" dokumentiert die Arbeiten der Zwillinge How and Nosm, die in ...
Submitted by Hanna on 27.09.2011