Momentan läuft die Autogrammstunde mit David Carson und Kalle Lasn (Adbusters), unglaublicher Andrang!
Verwandter Artikel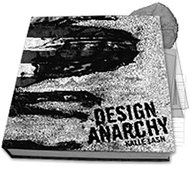 Design Anarchy
The new book by Kalle Lasn is out now at www.adbusters.org. Read how they like to present it, there´s nothing more ...
Submitted by jesuismonreve on 10.02.2006
in Books 16 comments
Nächster Artikel
Samstag, 17. Juni 2006, Zürich
Am Samstag, 17. Juni 2006, findet in der Berufsschule für Gestaltung in Zürich zum dritten Mal der Tag der Schrift ...
Submitted by Thierry on 19.05.2006
Vorheriger Artikel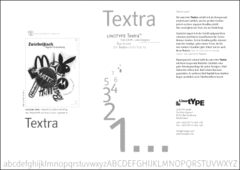 Eine neue Schrift braucht ZWIEBELFISCHe
Die Designer Jörg Herz und Jochen Schuss haben aus Liebe zum Detail in fast sieben Jahren eine neue Schriftfamilie ...
Submitted by Wolfgang on 18.05.2006
in Typefaces