Back Cover ist ein französisch- und englischsprachiges Magazin für Grafik Design, Typografie und angrenzende Themengebiete. Die gerade erschienene sechste, monothematische Ausgabe ist das Ergebnis eines vier Monate dauernden Aufenthalts der Redakteure in Japan.

Pressetext: Little of what is created in Japan reaches us. Our knowledge is limited to commercially viable imports and to a number of marginal and more unusual aspects, occasionally introduced by enthusiasts keen to share their interest.

 By traveling to Japan, we were able to get closer to the country and reach a better understanding of the extraordinarily richness and multi-faceted of the creation in the fields of graphics design, typography, popular culture. This issue also proposes links with historical aspects of these fields.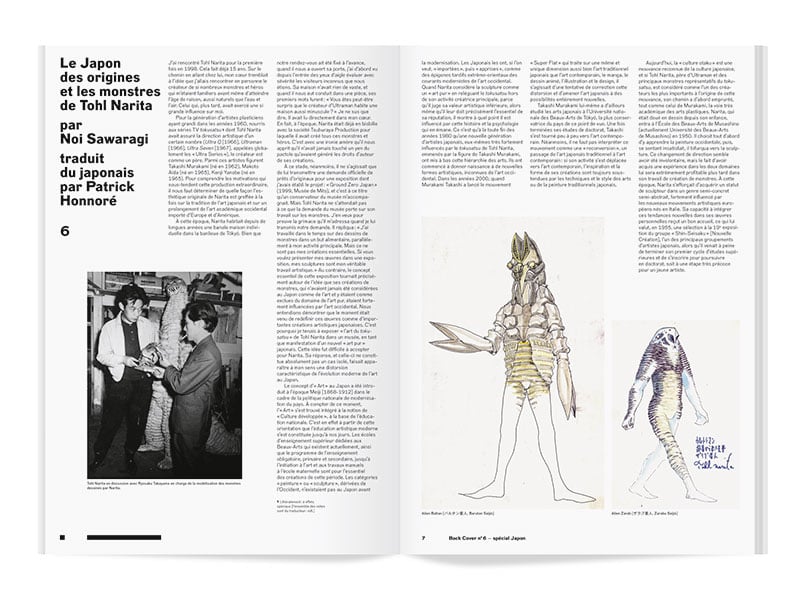 Thus, an article prepared on the spot in Kyoto and Tokyo introduces a selection of works by contemporary designers and individual interviews with designers Bunpei Yorifuji, Kazunari Hattori, Yuma Harada and the All Right Graphics studio.

This special issue also includes topics as diverse as typography since the Meiji period, book printing and its social organization in the Edo period, visual representations of material relating to the Fukushima disaster, book design in the 1920s and 30s, the 1930s manga series Norakuro, the monsters drawn for television by Narita Tohl and their links with art history as well as articles about individuals such as the mangaka Yuichi Yokoyama and the typographer Koga Hirano.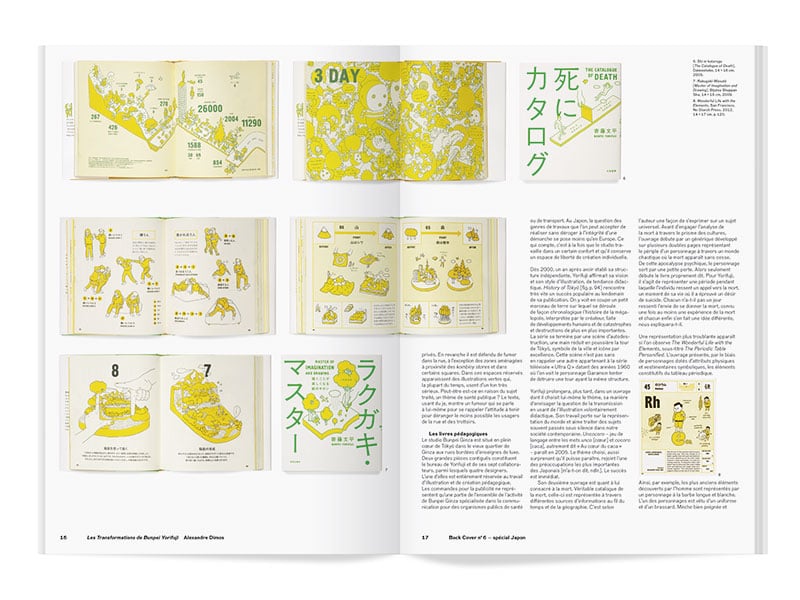 Texts by Laurent Bruel, Alexandre Dimos, Victor Guégan, Jennifer Hasae, Kodama Kanazawa, Toshiaki Koga, Christophe Marquet, Minoru Niijima, Kiyonori Muroga, Anne-Lyse Renon, Noi Sawaragi, Isao Shimizu, Mariko Yokogi.
This project has been edited on the occasion of an artist residency at Villa Kujoyama, Kyoto. Institut français / Ministère des affaires étrangères.
Back Cover #6 – Japan
Ausgabe: Herbst / Winter 2013
Herausgeber: B42
Gestaltung: deValence
Umfang: 132 Seiten
Format: 19,5 × 28 cm
Sprache: Englisch / Französisch
Ausführung: Otabind
ISBN: 1964-5392
Preis: 24 €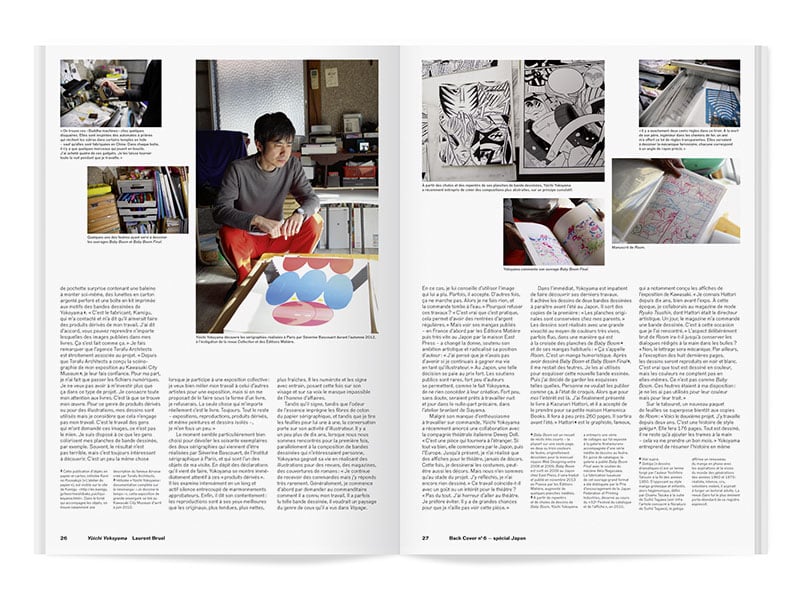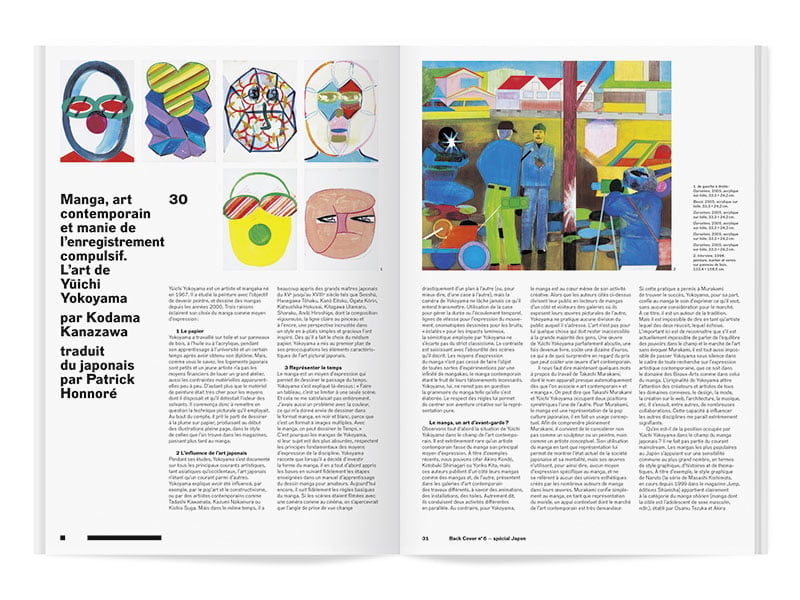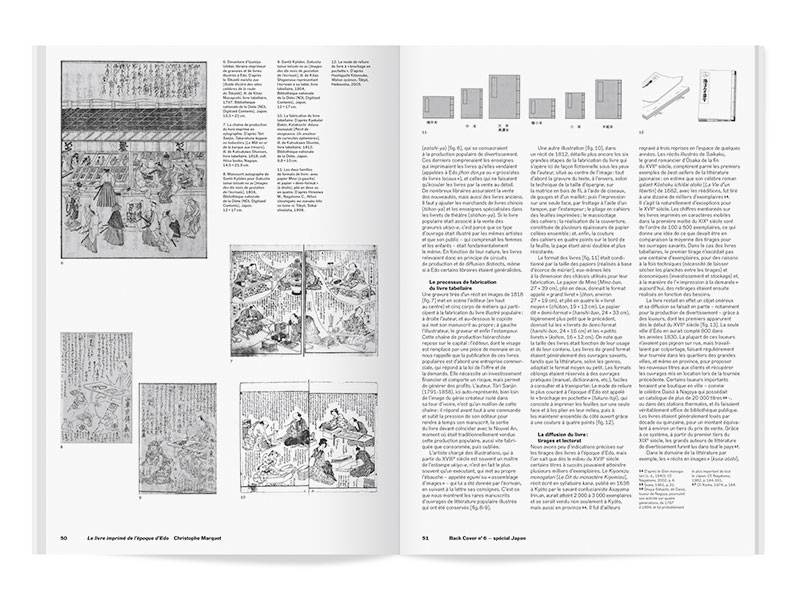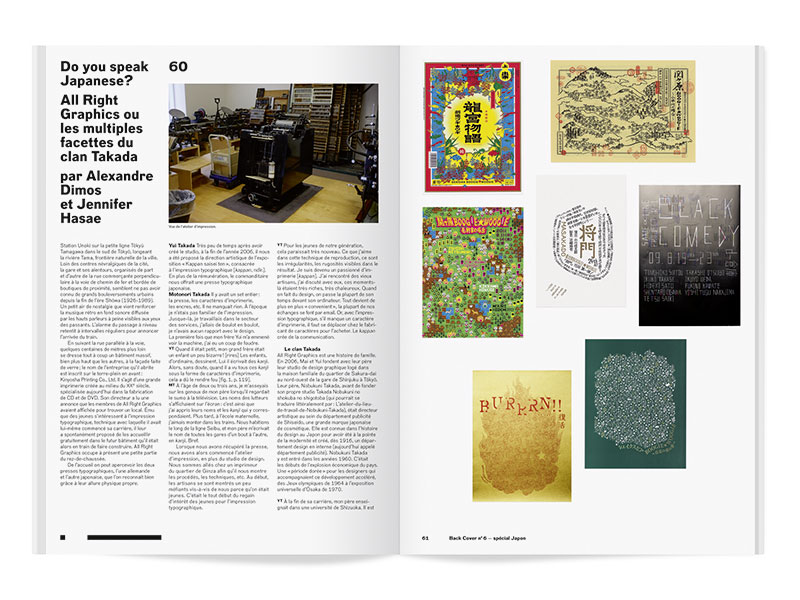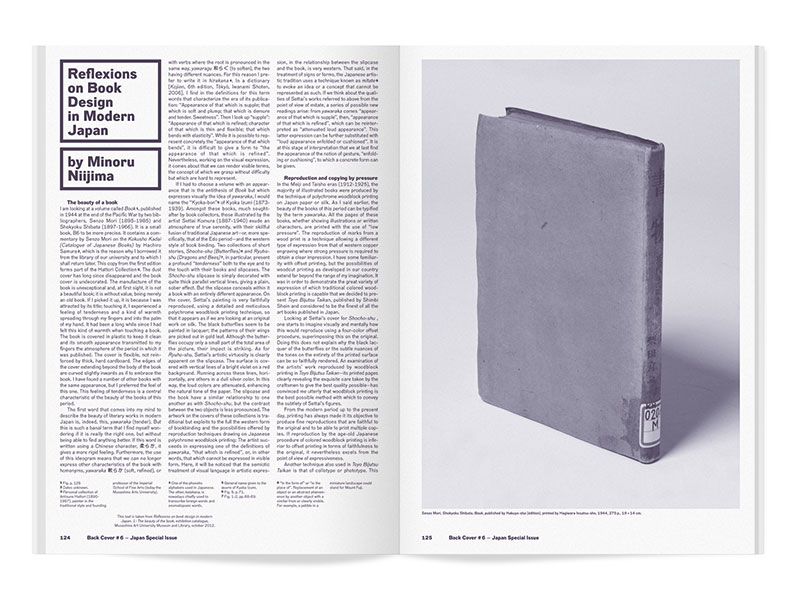 Verwandter Artikel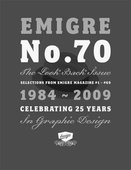 Ab November im Handel
Am 8. November 2005 hatte ich einen Beitrag mit dem Titel "This is the End, Emigre Issue 69" geschrieben. Zwei ...
Submitted by lars on 20.08.2009
in Books
Nächster Artikel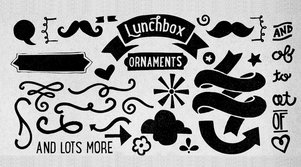 Kimme Design
Quirky Lunchbox von Kimme Design ist eine handgezeichnete Schrift, die mit allerlei Extrazeichen und Ornamenten ...
Submitted by Julia on 25.11.2013
in Typefaces