1971 wurde die Schrift Bona von dem polnischen Autor der Banknoten – Andrzej Heidrich – entworfen. 46 Jahre später macht sich ein kreatives Kollektiv gemeinsam mit dem Urheber daran, die Schrift zu digitalisieren und für den heutigen Gebrauch mit etlichen OpenType Features auszubauen. Bona Nova kann sich sehen lassen und ein einige Schnitte sind sogar kostenlos als Download verfügbar.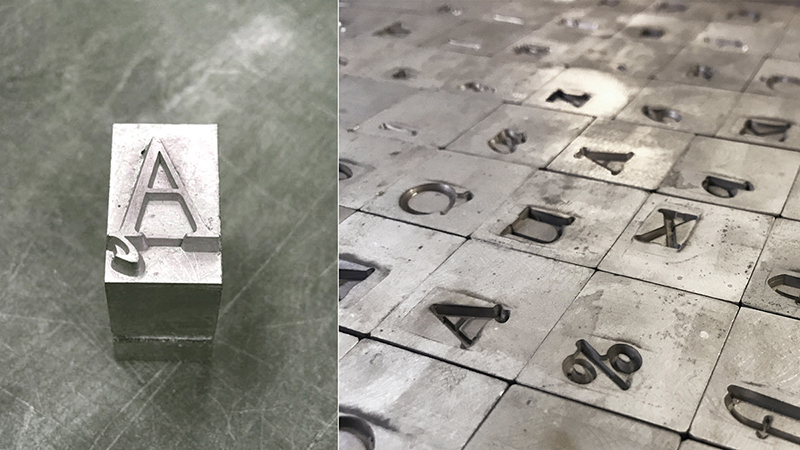 Bona Nova is a collective revival project of Bona typeface designed in 1971 by the author of Polish banknotes – Andrzej Heidrich. Besides giving the project a digital font form the aim was to expand the base character set: preparation of small caps, designing the alternative glyphs and multiple opentype features. Working together with the author we designed two new text versions: regular and bold – to give the family a form of a classic script triad.
The complete family is distributed under a free license. It is accompanied by three title versions and three contour styles under the name of Bona Sforza.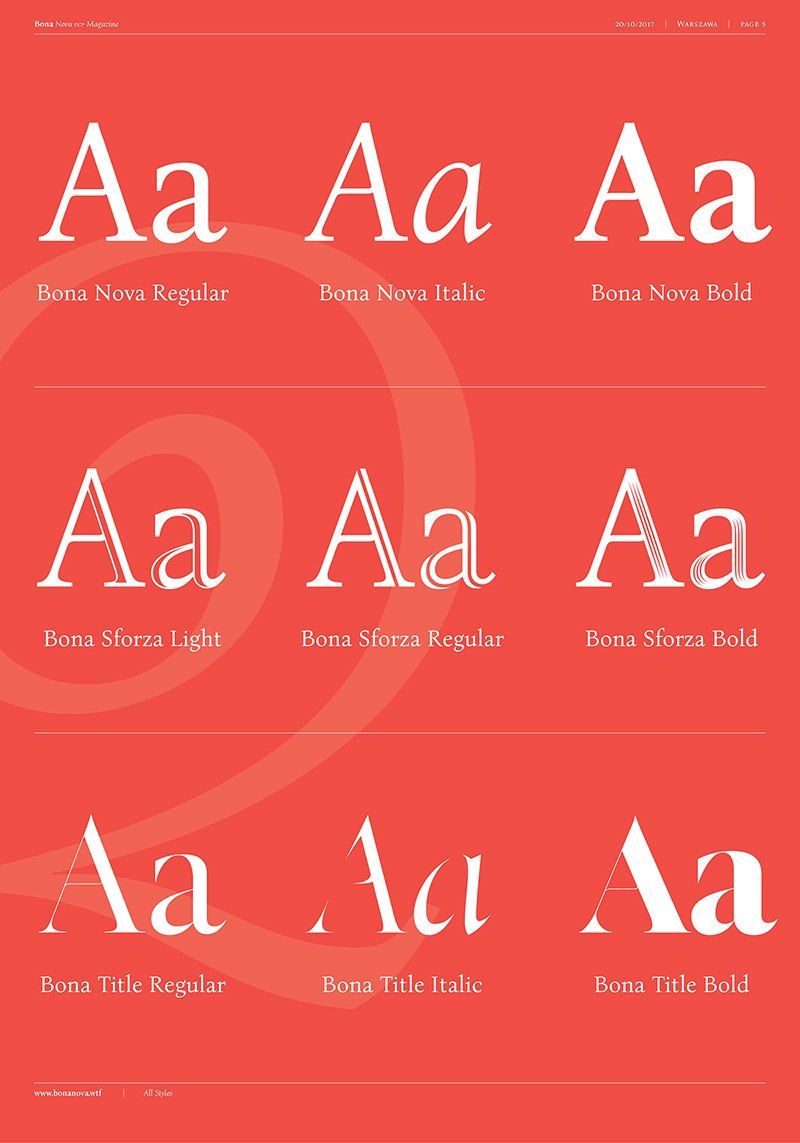 »This publication is a summary of a year-long process focused on digitising a typeface called Bona, consisting of design work, corrections, and meetings with multiple people that are specialised in the field of design and typography. The book besides presenting the final project aims to showcase the work that stands behind finalising Bona Nova.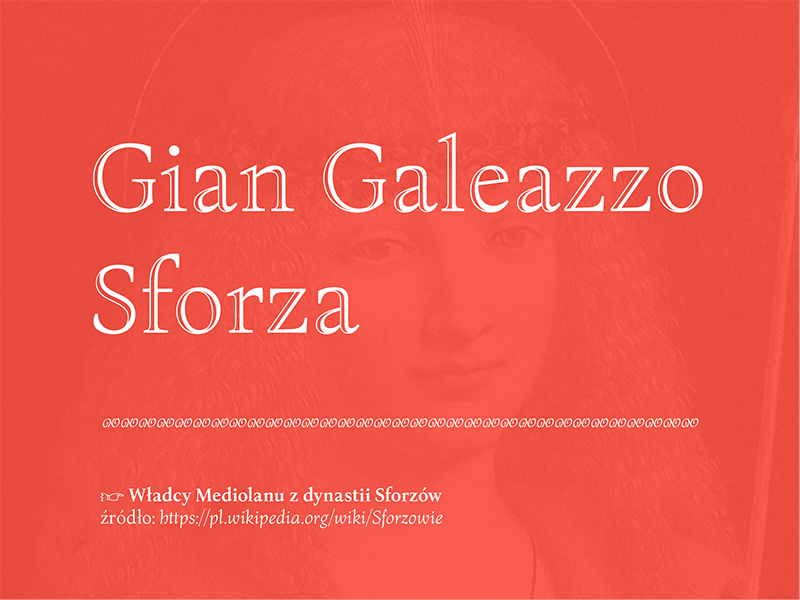 Mateusz Machalski about the project: "My first attempt to digitise Bona took place in 2011, when I was on my second year of studies at the academy of fine arts in warsaw. I lacked knowledge and practical skills, which forced the project to wait in my drawer a few more years. In September of 2016, during a meeting related to Warsaw Types project, Leszek Bielski and I decided that it is the right time to get back to the work that I abandoned 5 years earlier."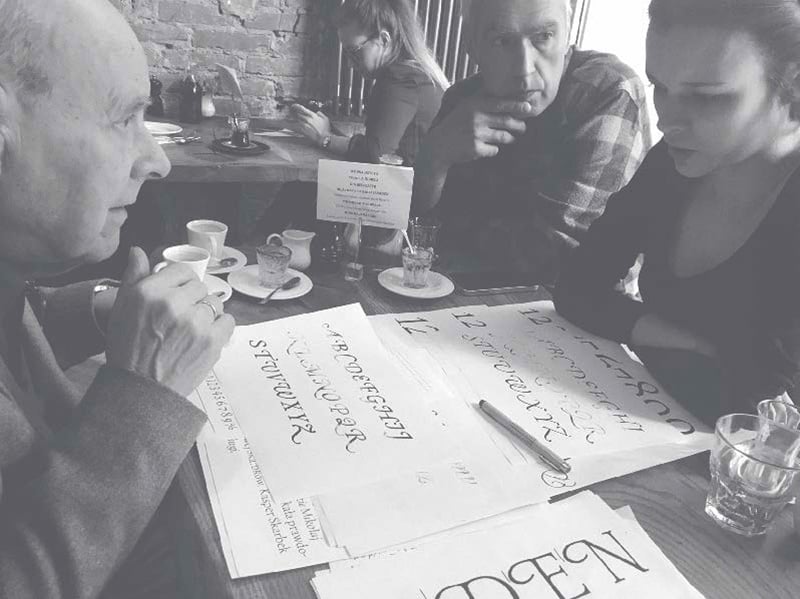 "I often heard, that in the it in the XXI century instead of digitising another typeface it is better to focus on original work of my own. On the contrary – whole type design domain is a constant rework of schemes developed earlier. Roman old face is still the basis for capital letters and in that matter not much can be changed. Thanks to it we know how the capitals should look like. It is frequent to find treasures in old projects, that are worthy of receiving modern quality. One of those treasures is the typeface designed by Andrzej Heidrich. Bona definitely stands out among the output of polish type design heritage. It is a design that breaks classic ideas, made by a man that did not use literature related to the subject and experimented with the form to achieve satisfaction. There I found common ground with Andrzej Heidrich, as I also learned type design by the method of trial and error, not through traditional academic courses.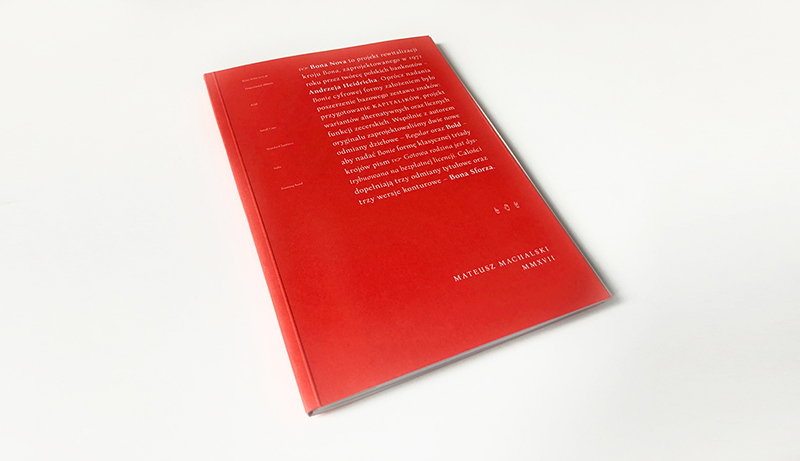 Most of the revivals created today focus on redrawing the original and reflecting the idea of originals author, who cannot participate in the redesign process in most cases. In our Bona project the author was actively engaged from the beginning to the final stage. It made me realise that in case of design age has no significance – the only things that matters are the will and need to create. Typefaces are usually released for sale and from that point they live their own life. With Bona Nova most interesting things happened during the design work. I uploaded photographs and info about the progress to the website created for showcase and promotion purposes. Bona Nova fanpage became the stage for a typographic debate on many levels."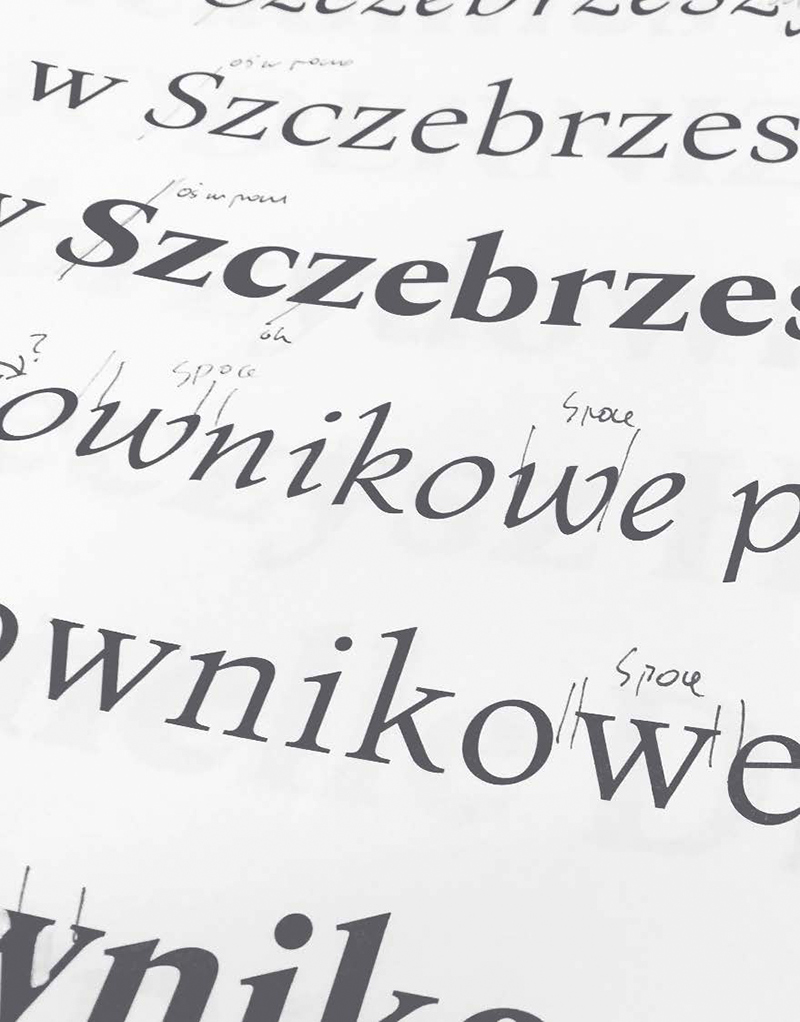 "Working on the project was a great learning opportunity and it allowed me to organise my knowledge. I met a great number of wonderful people and I had a chance to work with one of the best polish graphic designer artists."
Bona
Designer: Andrzej Heidrich, Mateusz Machalski

Veröffentlichung: 2017

Format: otf

Schnitte: Nova in Regular, Italic, Bold; Sforza in Light, Regular, Bold; Title in Regular, Italic, Bold
Preis Familie: Sforza & Title €15,60 (anstatt of €78,– regulär); Title oder Display Pack €10,40 (anstatt €52,–), Nova als kostenloser Download

Preis Einzelschnitt: €26,–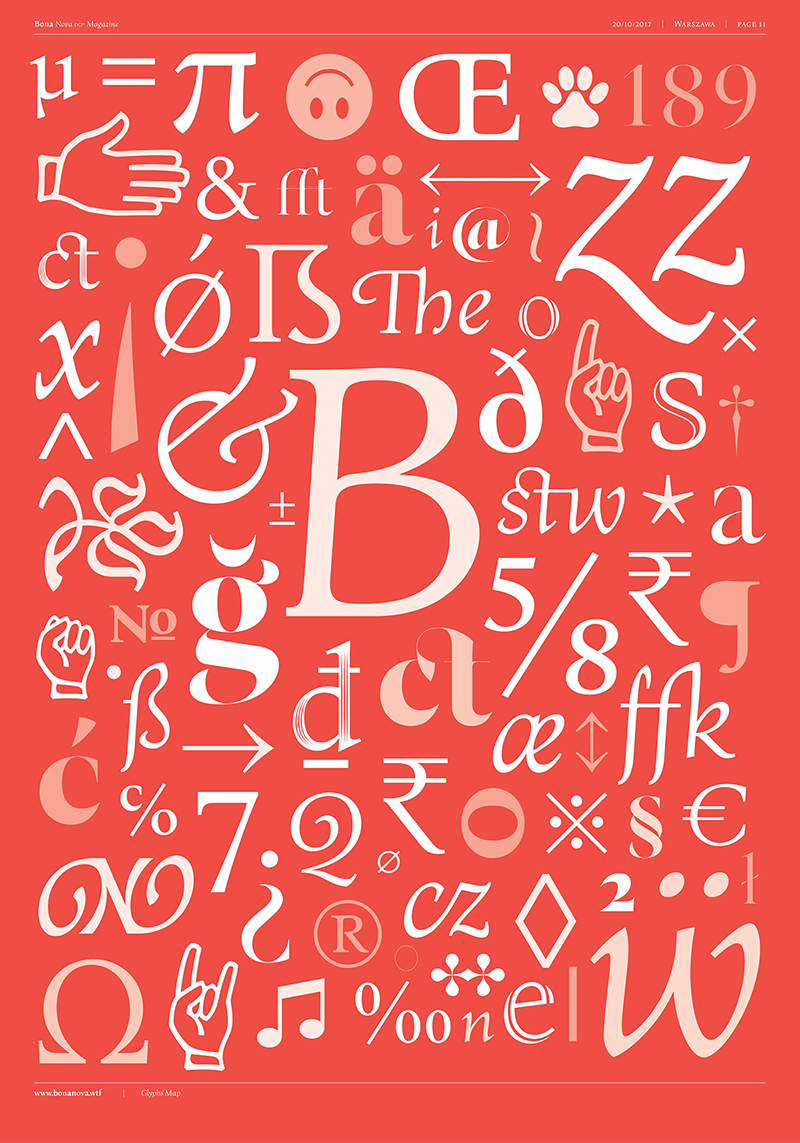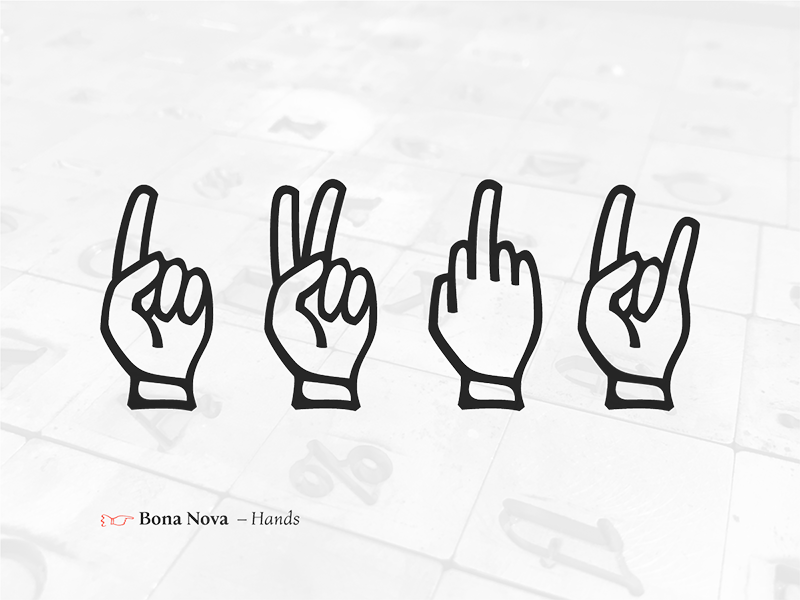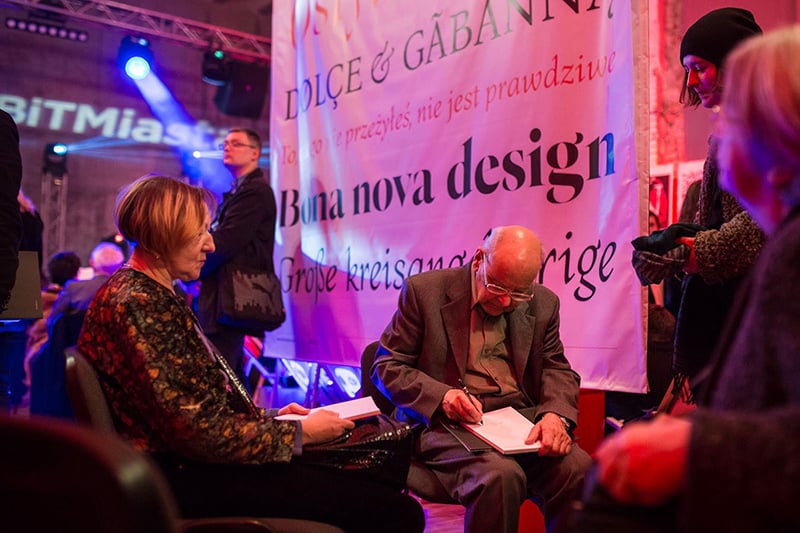 Verwandter Artikel
Nächster Artikel
Vorheriger Artikel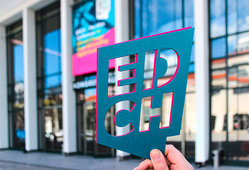 Impressionen
Die Editorial Design Konferenz EDCH fand vom 8.–10. März in der Alten Kongresshalle in München statt und ...
Submitted by Julia on 13.03.2018
in Books, Design, Events, Exhibitions, Magazines