Die neue Display-Schrift Chapitre von Jonathan Perez basiert auf dem Prinzip endloser Knoten und ist soeben erschienen.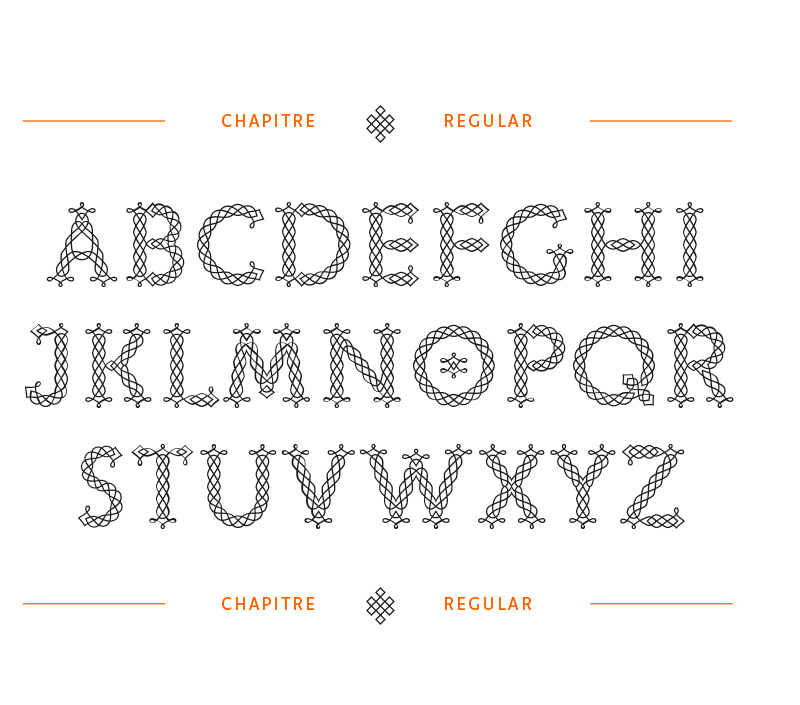 The typeface Chapitre is based on the principle of the endless knot, a symbol used particularly in Hinduism and Buddhism. As its name implies, an endless knot has no beginning and no end. 

Similar ornaments and patterns can be found in many other cultures at different times in history: Early Christian Ethiopian frescoes and bas-reliefs, Irish and Anglo-Saxon illuminations of the Middle Ages, Girih in Islamic art in the 11th and 12th centuries or Flemish calligraphy of the 17th century.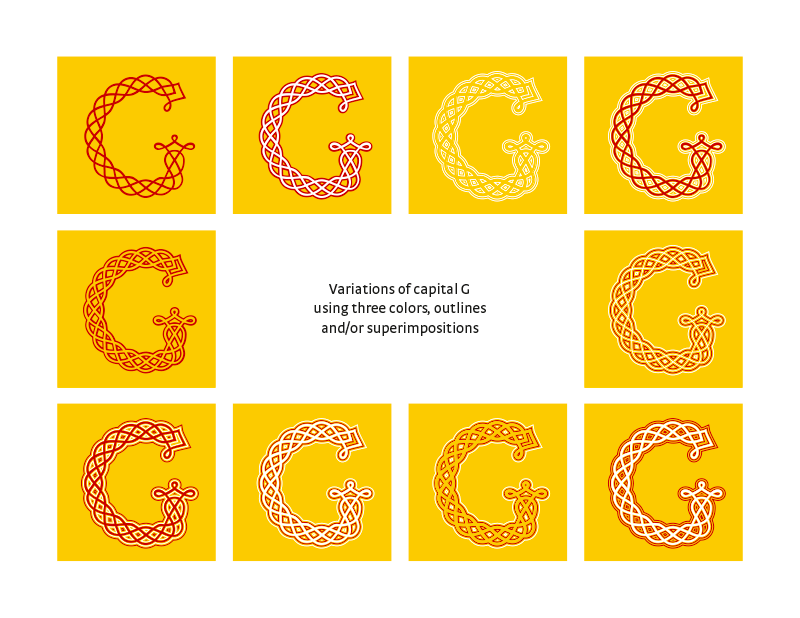 The letters of Chapitre are not strictly endless knots; most of them consist of two or three layered lines. However, they visually convey the ideas of intertwining, unity and inseparability which are characteristic of endless knots. 

Although the construction of the letters is complex, special attention was given to achieving a high level of readability. Chapitre contains more than 250 glyphs and offers extensive language support. The typeface was designed to perform optimally when used between 30 and 45 points.


References: take a look at the Pdf specimen of the typeface Chapitre.
 Thanks to Mark Jamra for his editorial assistance with this text.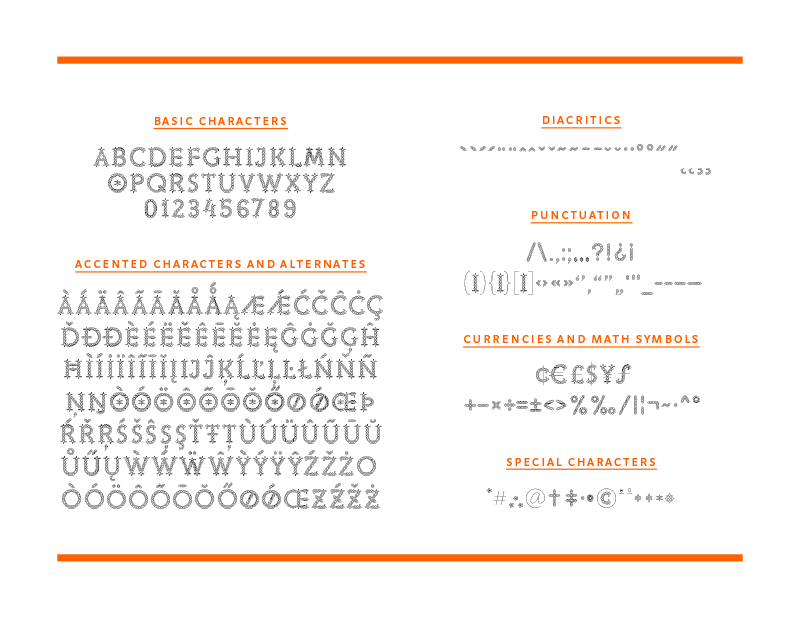 Chapitre
Foundry: typographies.fr
Designer: Jonathan Perez
Veröffentlichung: Dezember 2013
Format: OpenType
Schnitte: 1 Schnitt
Preis: 55 Euro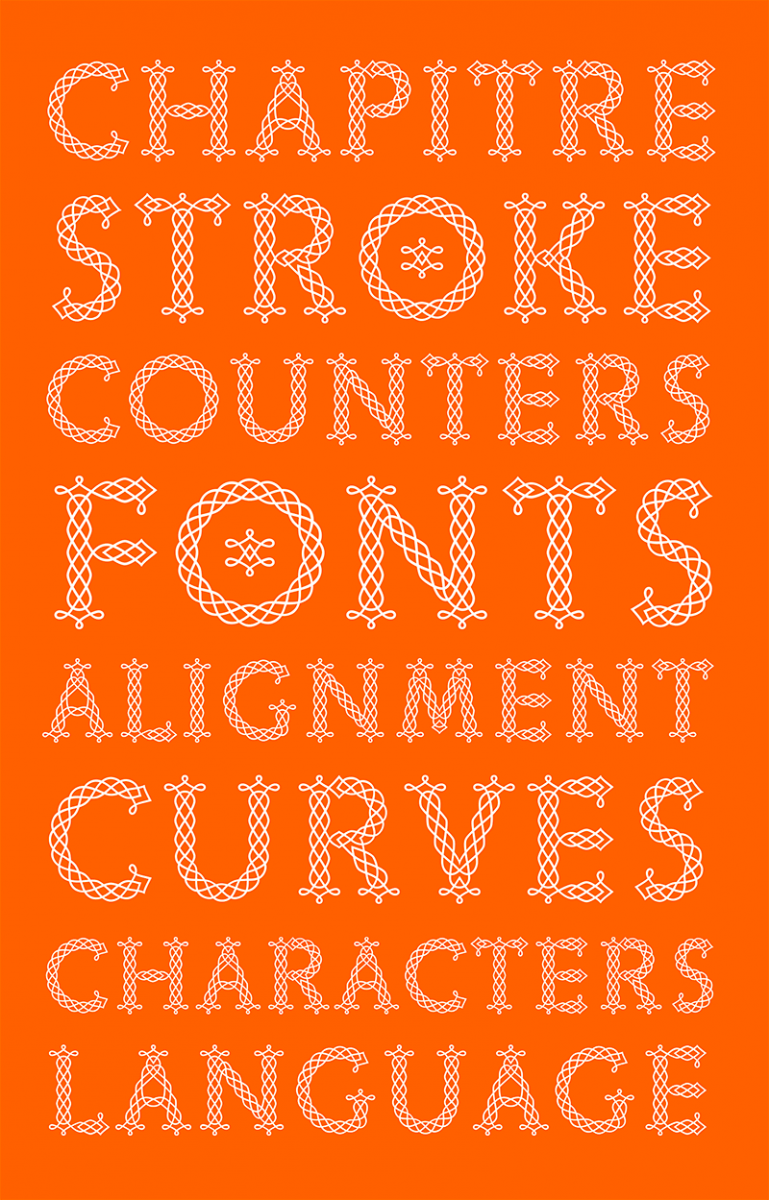 Verwandter Artikel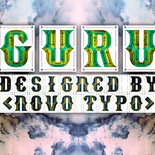 Guru is a multiple layered typeface designed for display use. To create beautiful typographic designs the ...
Submitted by Novo Typo on 02.07.2013
in Typography
Nächster Artikel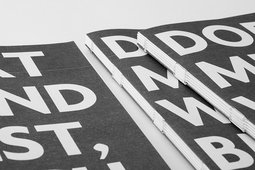 Die Leiden des jungen J.
Juliane Hohlbaum hat an der Muthesius Kunsthochschule Kiel eine Publikation veröffentlicht, die einen jungen ...
Submitted by Julia on 16.12.2013
in Books, Design, Study Projects
Vorheriger Artikel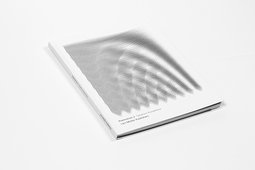 Poemotion 2 von Takhiro Kurashima ist der farbige Nachfolgerband von Poemotion, das bereits nach kurzer Zeit zum ...
Submitted by Céline Hurka on 13.12.2013