Das Typelabel parachute hat eine Schrift veröffentlicht. Dekka Pro ist eine raffinierte geometrische Schrift mit 12 Schnitten, echten Kursiven und vielen Features, die wir euch etwas näher vorstellen möchten.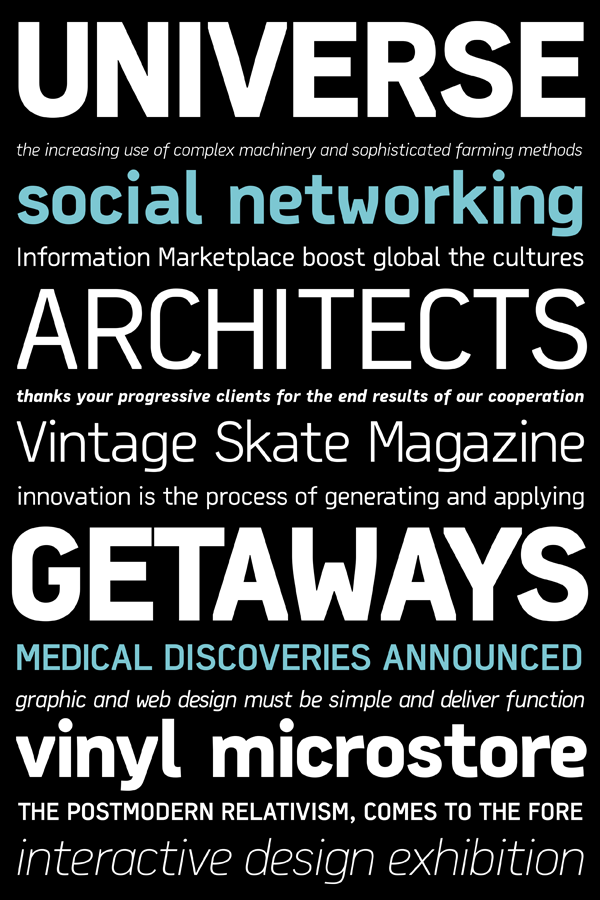 Aus dem Pressetext: The origins of Dekka trace back to the original Mac operating system and its standard Monaco font, particularly its outline version called MPW which was designed to be used with the Macintosh Programmer's Workshop IDE. Dekka though is a refined geometric typeface which was designed to fit typographic requirements. Its letterforms divert from the stiff mechanical structure of the original and have evolved into curves which are familiar, softer and easier to read. One of its main features is the trimmed diagonal stems/strokes but includes several other distinct characteristics which are reminiscent of the old OCR devices.
Dekka is recommended for branding creative corporate environments, music, fashion, sportswear, technology startups and socially active individuals.
The family consists of 12 weights ranging from Thin to Bold (including true-italics). It provides simultaneous support for Latin, Cyrillic and Greek and is loaded with several advanced typographic features.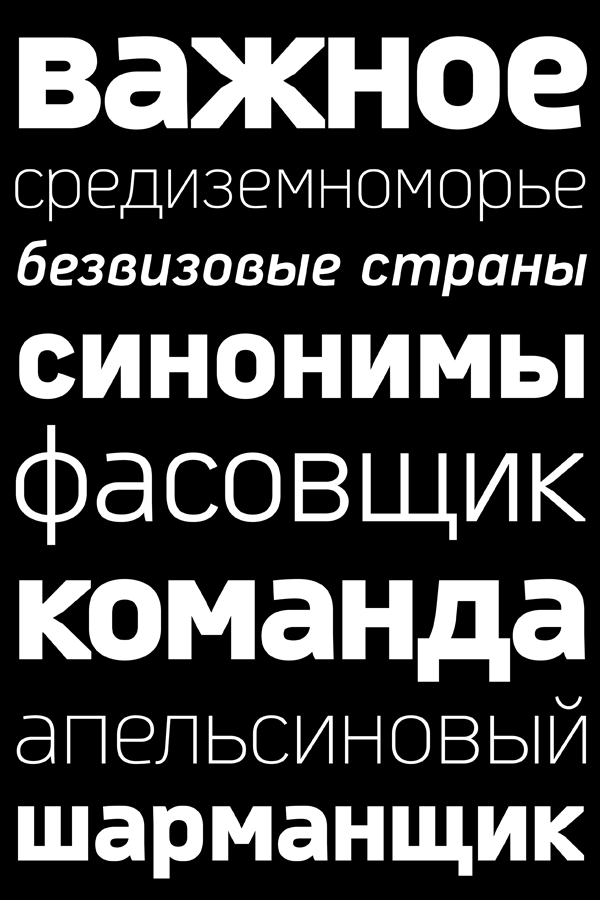 Dekka Pro
Foundry: parachute
Designer: Panos Vassiliou
Veröffentlichung: 2014
Format: OpenType
Schnitte: Thin, Light, Regular, Medium, SemiBold, Bold, jeweils auch Italic
Preis pro Schnitt: 65 Euro
Preis Familie: 585 Euro
weitere Infos: www.parachute.gr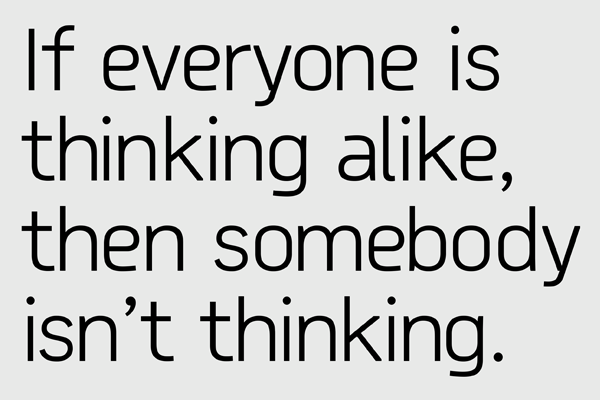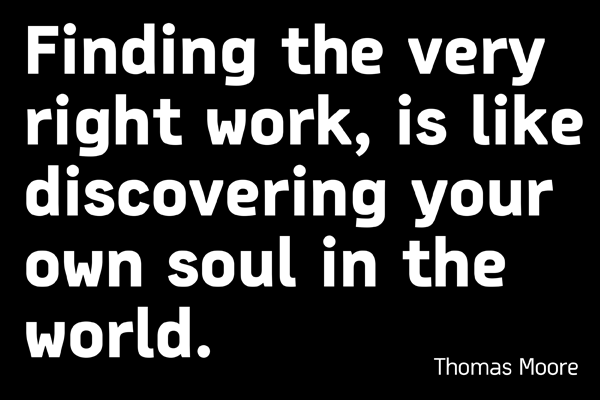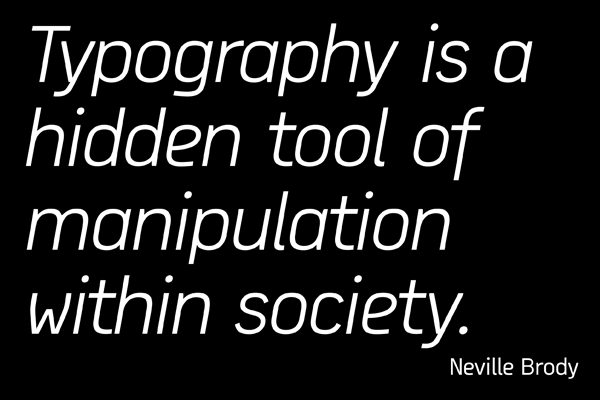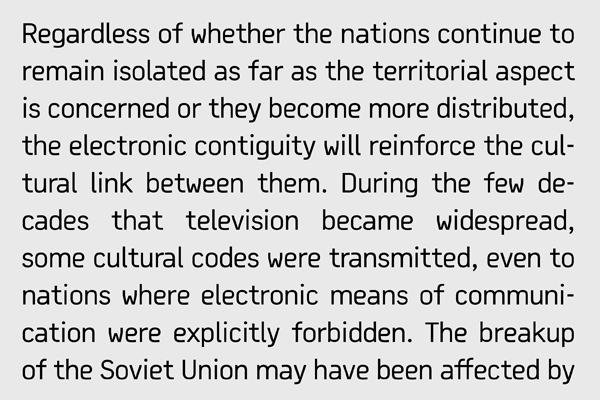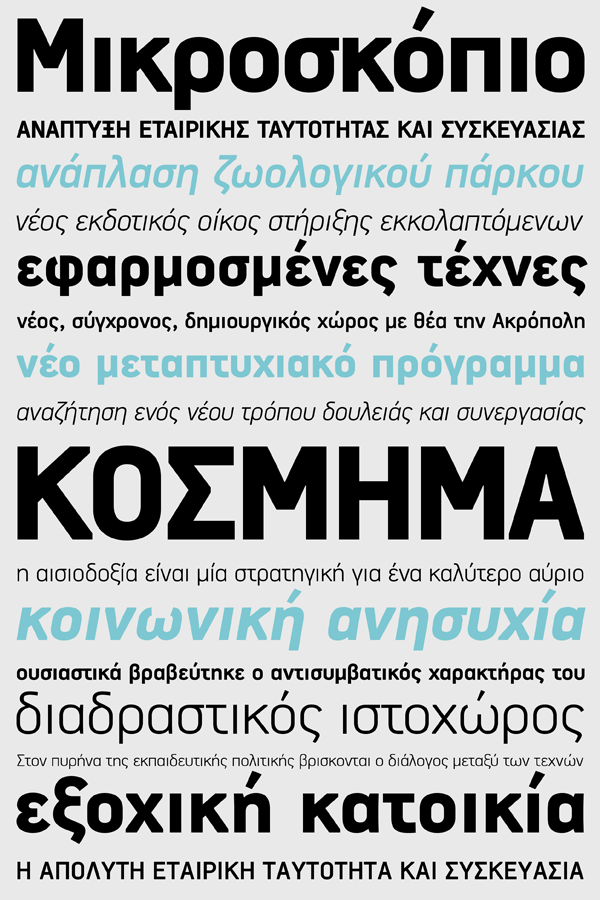 Verwandter Artikel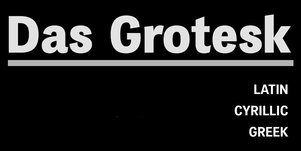 Parachute
Bei der griechischen Foundry Parachute ist Das Grotesk erschienen, die in ihrer Gestaltung dem Aufbau amerikanischer ...
Submitted by Florian Fecher on 22.10.2013
Nächster Artikel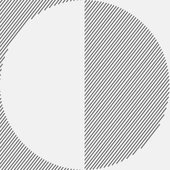 Kommunikationsdesign
Am 11. November 2014 verlieh das rheinland-pfälzische Wirtschaftsministerium den Designpreis Rheinland-Pfalz 2014 ...
Submitted by Tanja Hildebrandt on 16.12.2014
in Design, Exhibitions
Vorheriger Artikel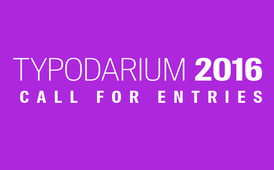 12.12.14–23.01.2015
Es ist soweit: Der Call for Entries für das TYPODARIUM 2016 ist eröffnet. Ab sofort können unter www.typodarium.de ...
Submitted by Julia on 12.12.2014