Gerade frisch bei uns eingetroffen: The Encyclopaedia of Fonts von Gwyn Headley.
London, Dezember 2005. 496 Seiten, durchgehend Schriftbeispiele, Index, Euro 33,50.
"The world of type has undergone massive changes in the past few years. Now, designers can find a font for a particular project, order it, pay for it, and download it in a matter of just a few minutes. The only difficult part of this process is often finding the right font. This book shows 10,000 fonts and will provide unrivailed inspiration to those people who work with type every day, From Arabic to Bitstream and Cyrillic to Teluga, this book is the only reference book designers will ever need."

Here are the family trees and inspirations for yesterday's and today's masters of typographic design. Showing more of the world's most popular fonts than any other, this comprehensive reference book lists fonts by date and style, revealing at a glance how type designs have evolved over time.
- Provides a visual guide to Text fonts – designed for maximum legibility; and Display fonts – designed to attract attention.
- Chronological listings show how new ideas have been introduced and how designs have developed.
- Well-informed, witty notes reveal the origin of many font names.
- An instant reference for the graphic revolution of the last 25 years.
Verwandter Artikel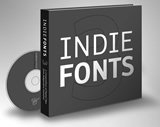 Indie Fonts 3 Fresh from the printers, we have the brand new Indie Fonts 3 books. This is the exclusive hardcover ...
Submitted by robertmichael on 01.02.2007
in Typefaces
Nächster Artikel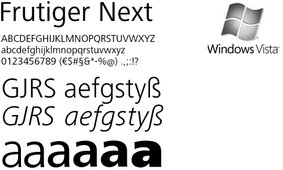 (Schriftbeispiel FrutigerNext) Grafiker werfen Microsoft vor, die Standardschrift für das neue Windows Vista ...
Submitted by Boris on 21.12.2005
Vorheriger Artikel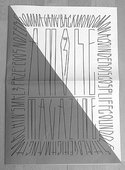 24 GOMMA Posters
Zum Jahresende bzw. -anfang noch eine interessante Publikation, herausgegeben vom GOMMA Label und gestaltet von ...
Submitted by Thomas on 20.12.2005