Entgegen vieler Schreibschriften ist die Enfantine von Jean-Baptiste Levée nicht schräg, sondern gerade, was ihr eine gewisse Eigentümlichkeit einbringt. Mit ihren einfachen Linien und serifenlosen Großbuchstaben kann die Enfantine in verschiedenen Kontexten eingesetzt werden. Es gibt sie in den Schnitten Light, Regular, Bold sowie Baby – mit runden Enden.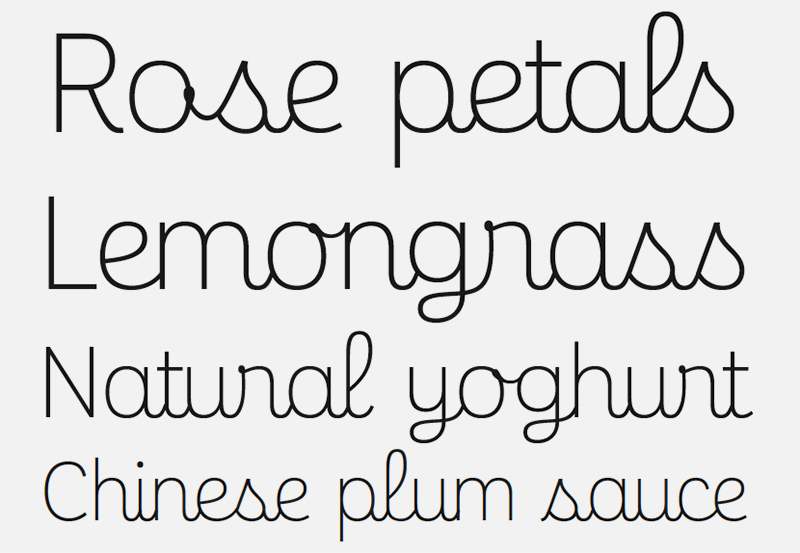 Pressetext: Normally, due to their handwritten origins, script typefaces are sloped. This makes an upright script something of an oddity. Yet there is something about Enfantine that makes it welcoming and familiar rather than off-putting and strange. Perhaps it's the memory of learning how to write; some of Jean-Baptiste Levée's references were cursive educational models from Holland and France. Or maybe it's the relationship to youthful brands; like the Nathan imprint's books for children for which Enfantine was originally designed; or Catimini, a classic kids' clothing label and Albert Boton's Pam-Pam typeface that inspired its logo.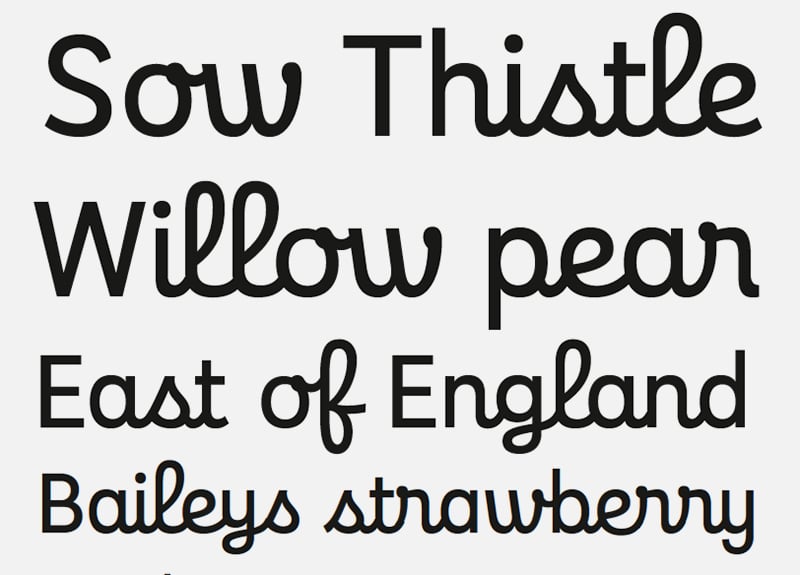 Whatever association they conjure, these simple, monolinear shapes are undeniably appealing, with gentle loops and letter connections that work at several levels (top, middle, and bottom). In bringing this style to a digital font, however, Levée did not lean too heavily on quaint references or fancy tricks. His goal was a useful, modern typeface that can operate in a range of contexts. Typographic features (mastered by Ben Kiel) allow variety, even spacing, and smooth connections, but they don't draw attention to themselves like a swashy script; they only serve the modest and easy flow of the design.
With its plain lines, unassuming disposition, and clean, roman sans serif uppercase, Enfantine is charmed by the past, but doesn't live in it. The family has three weights, plus Baby, a bold style with soft ends.
Enfantine
Foundry: Production Type
Designer: Jean-Baptiste Levée
Veröffentlichung: 2015
Format: OpenType
Schnitte: Light, Regular, Bold, Baby
Preis pro Schnitt: € 70,–
Preis Familie: € 235,–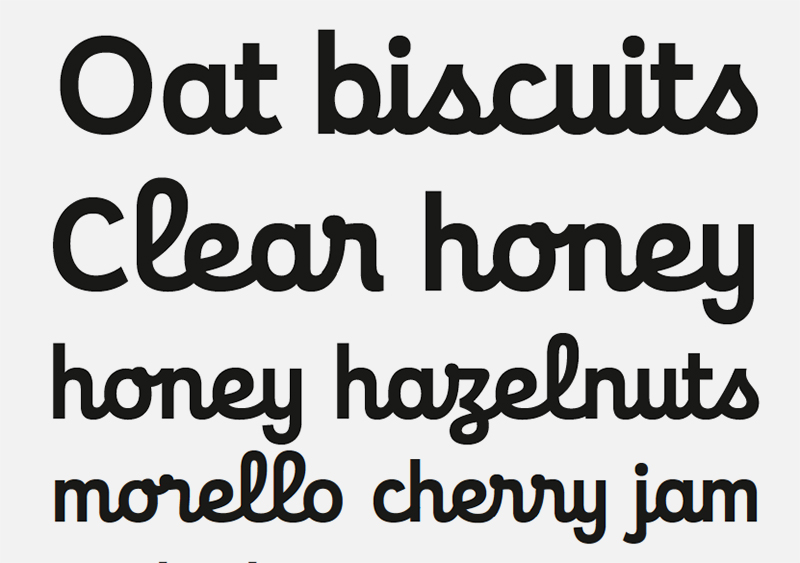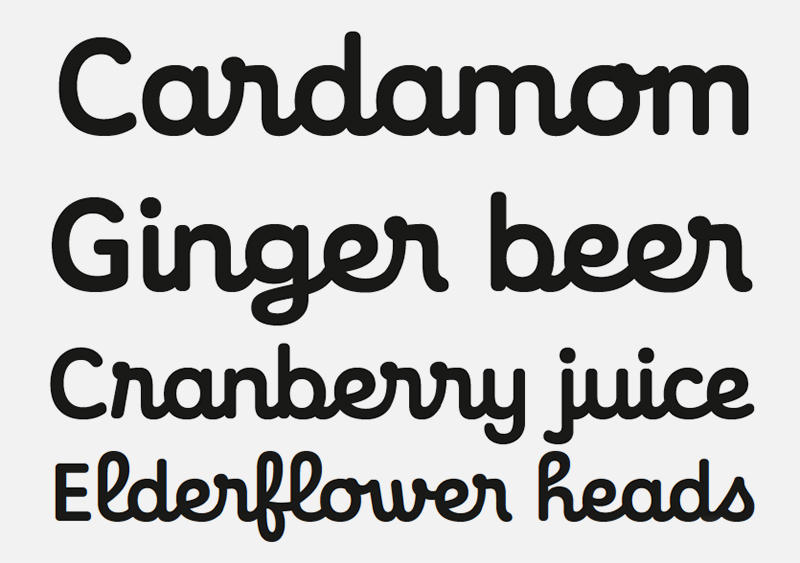 Verwandter Artikel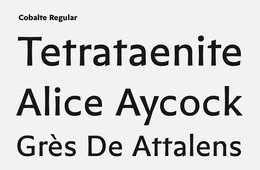 Production Type
Bei Production Type ist die neue Schrift »Cobalte« erschienen. Es ist die dritte in einer Reihe von serifenlosen ...
Submitted by Carlotta on 26.01.2016
Nächster Artikel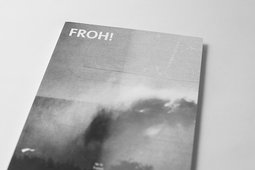 In den 1970er Jahren wurde es plötzlich unübersichtlich im Netz. Die Anzahl der verknüpften Rechenzentren lag längst ...
Submitted by Carlotta on 11.11.2015
Vorheriger Artikel
Mit der Eric Gill-Serie präsentierte Monotype am 4. November eine der bislang umfassendsten Schriften-Neuauflagen. ...
Submitted by Julia on 09.11.2015