Die GT Haptik wird durch einen Medium-Schnitt ergänzt.
Pressetext: Our charming, touchy Sans Serif gains a bolder companion. GT Haptik has gained a bolder brother. The monoline and geometric design now offers more freedom for designing both in print and on the web. GT Haptik Medium is available from $50 on its own or $80 together with GT Haptik Regular.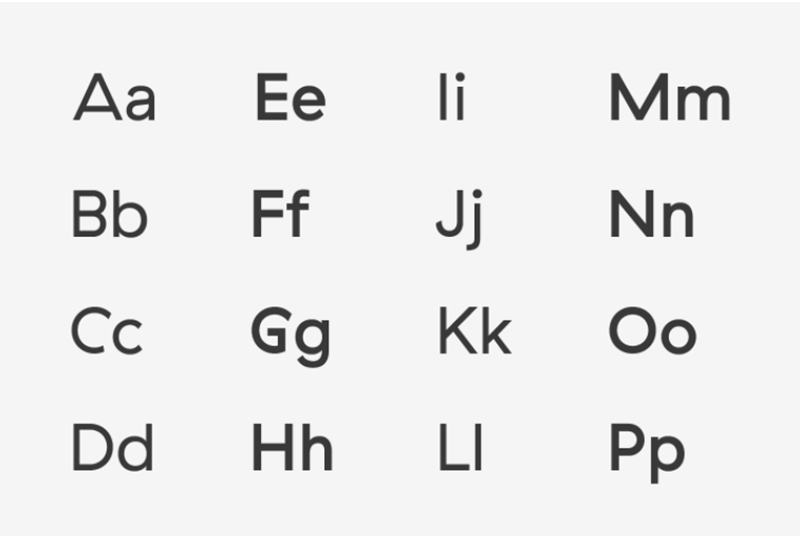 GT Haptik Medium
GT Haptik Medium
Foundry: Grilli Type
Designer: Reto Moser & Tobias Rechtsteiner
Veröffentlicht: März 2013
Format: OpenType, Web
Schnitte: Regular, Medium
Preis: pro Schnitt $ 50, GT Haptik Full Family $ 120

Free Trial der GT Haptik Medium zum Download.
Verwandter Artikel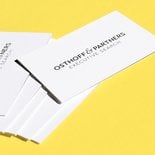 Für die Personalberatung Osthoff & Partners entstand ein neues Logo sowie Visitenkarten, Briefbogen und ein ...
Submitted by tanja.oppel on 25.04.2016
Nächster Artikel
Bachelorthesis von Moritz Kickler
Die zunehmende Beschleunigung unserer Umwelt und Gesellschaft stellt die Belastbarkeit der Menschen immer häufiger ...
Submitted by Julia on 28.03.2013
Vorheriger Artikel
Type-Ø-Tones sind vier Designer aus Barcelona: Laura Meseguer, José Manuel (aka Josema) Uros, Joan Barjau und Enric ...
Submitted by Julia on 27.03.2013