Warum sich Feinde machen, eine gute Sache sein kann, das verspricht die interdisziplinäre Agentur Snask in ihrem ersten Buch Make Enemies & Gain Friends zu beantworten. Das Selbstportait der schwedischen Agentur berichtet von ihren Fehlern und Erfolgen der bis dato 5-jährigen Agenturgeschichte. Wer hier jedoch nur Bilder erwartet, liegt falsch – hier gibt es jede Menge lesenswerte Texte!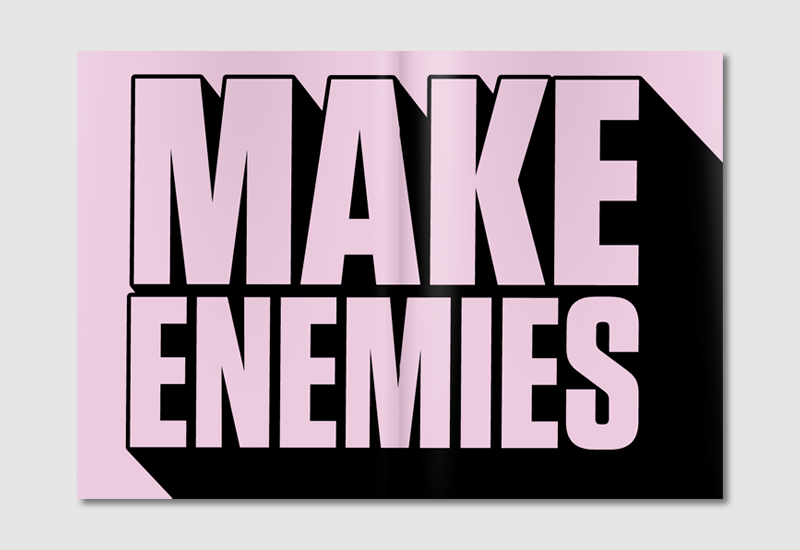 Pressetext: The Snask way of becoming a successfull creative entrepreneur. SNASK is a branding, design and film agency based in the heart of Stockholm. They are young, successful, bold, edgy and self-confident. They challenge the design industry by doing things differently. And that inspires and attracts, because if you combine young, successful, bold, edgy and self-confident, you get something people like or even want to become themselves.
SNASK has been around for 5 years and is the perfect example of a new breed in the design world. Their international fame was built via blogs and by delivering entertaining keynotes at international conferences. Now they share how they think, talk, lie, kiss and tell. You will learn how to pee on yourself or tell pink lies and find out why making enemies is a good thing. Reading a design book has never been more fun and creative entrepreneurship has never been as inspiring as doing it the SNASK way.
Make Enemies & Gain Fans
Verlag: BIS Publishers

Herausgeber: Frederik Öst & Magnus Berg
Gestaltung: Snask
Veröffentlichung: 16. April 2012

Umfang: 192 Seiten

Format: 22,8 x 16,4 cm

Sprache: Englisch

Preis: 19,90 €

ISBN: 978-84-92643-77-6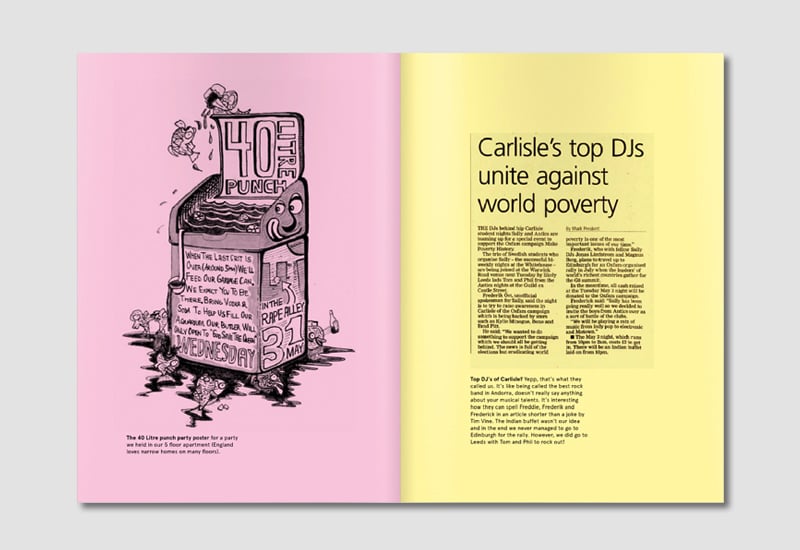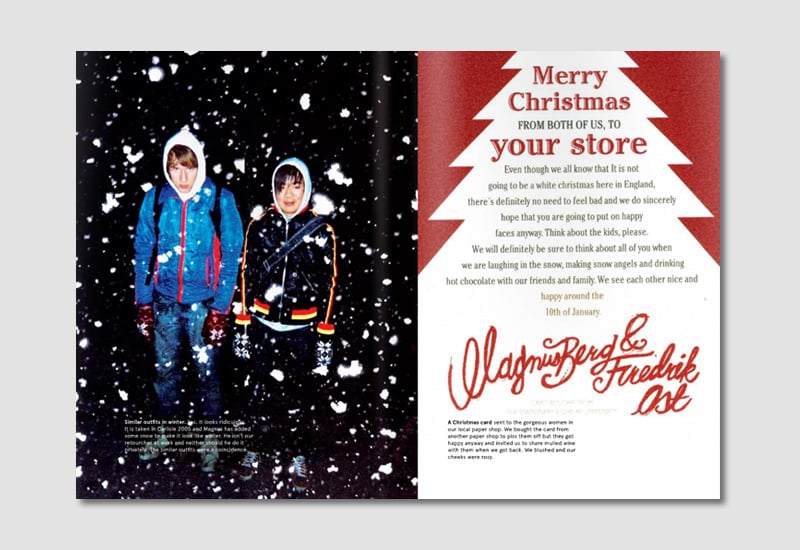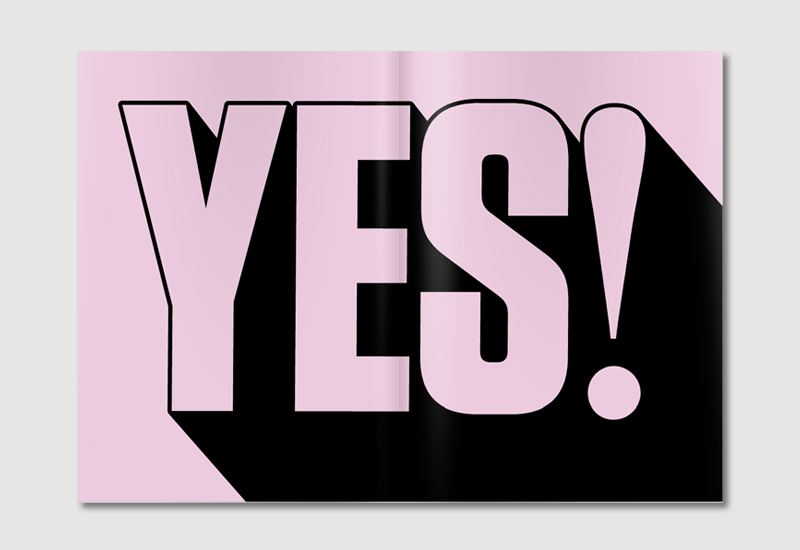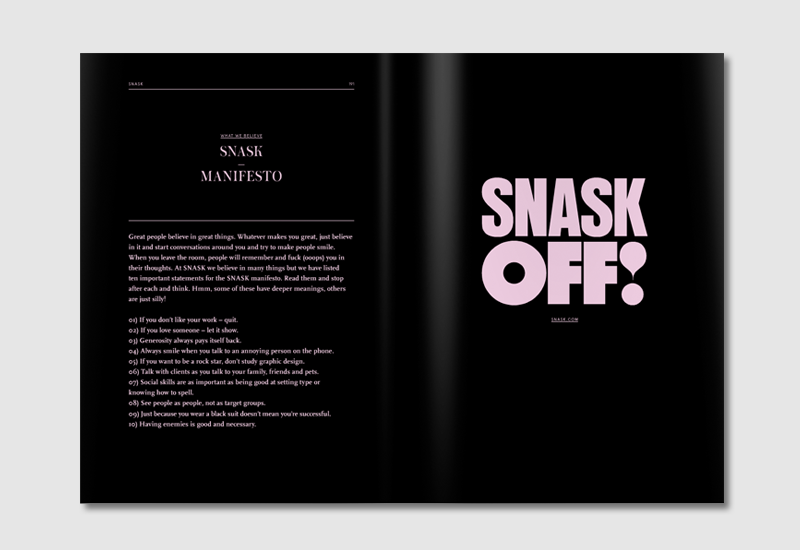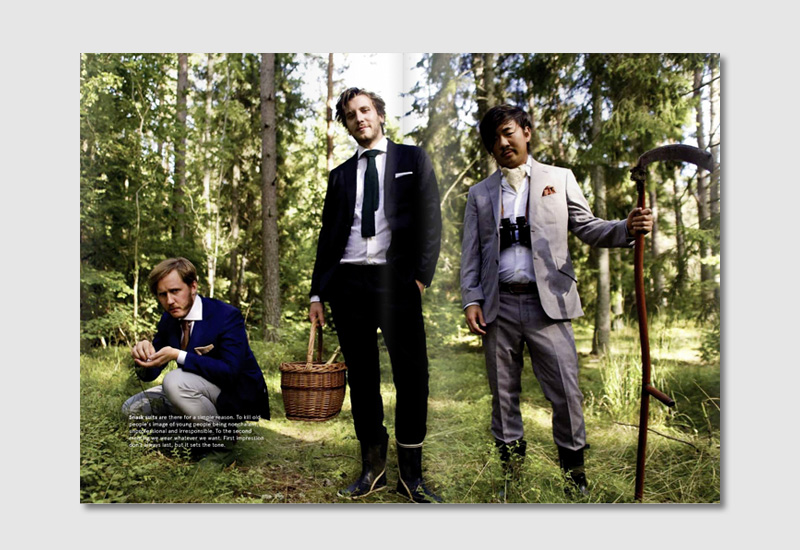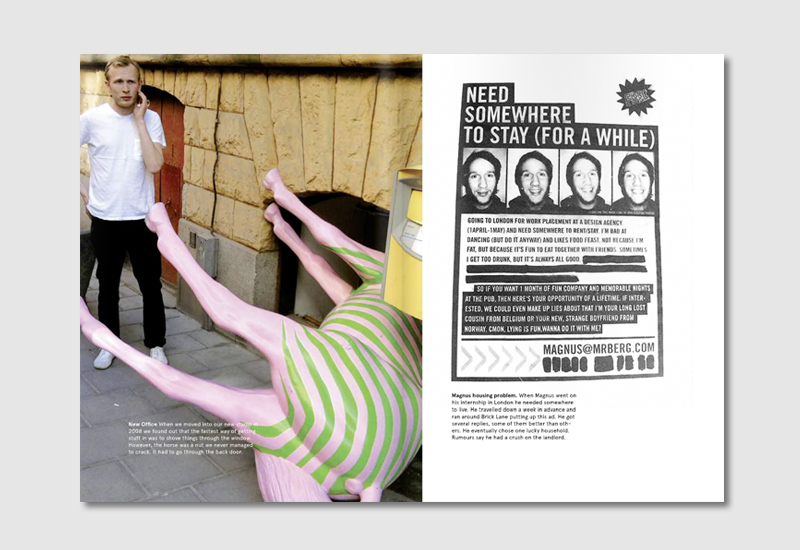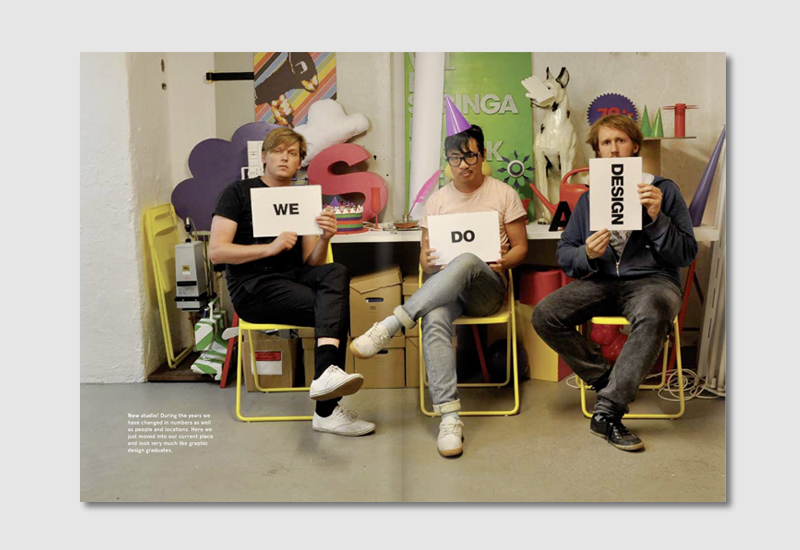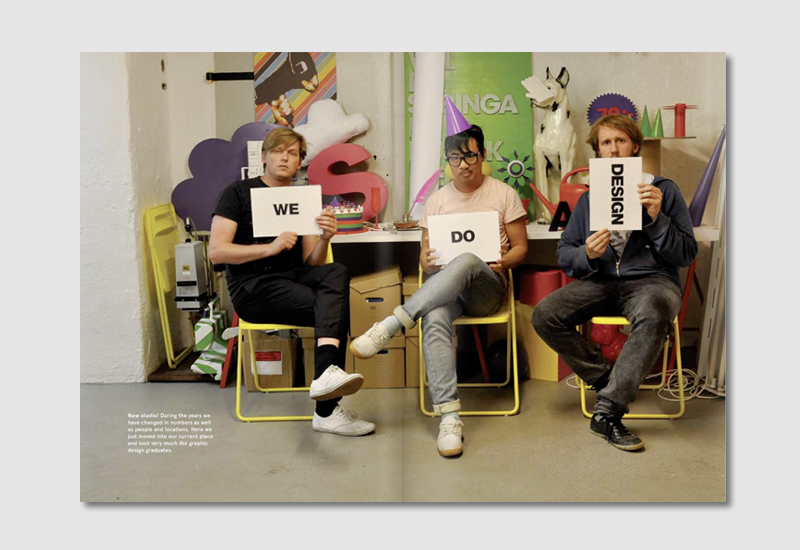 Verwandter Artikel
The Snask Way of Becoming a Successful Creative Entrepreneur
Snask ist eine schwedische Marken-, Design- und Filmagentur. Sie gehört zu den begehrtesten Aufsteigern in der ...
Submitted by Carlotta on 15.10.2015
Nächster Artikel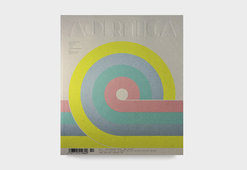 The Auckland Issue, New Zealand
Nach Aortica No. 1 – The Frankfurt Issue, ist nun die zweite Ausgabe, Aortica No. 2 – The Auckland Issue, New ...
Submitted by Jannick Choon W... on 12.11.2012
Vorheriger Artikel
Interview von Lars Kämmerer
Der international gefeierte deutsche Produzent Kris Menace veröffentlichte gerade sein erstes Vocal- Album. ...
Submitted by Julia on 09.11.2012
in Interviews, Design, Music, Objects 1 comment