Mieke Gerritzen is one of the most relevant Dutch Graphic Designers.
Beautiful World speaks about the society and it was presented for the first time
in June in Zollverein, Germany, during the so called Visual Power Show.
I have seen it and I find the content very interesting, educative and a good source of inspiration. During a presentation of her DVD at Sandberg Instituut, in Amsterdam, Mieke described her work and then said: "You don't really have to read the text."
Somebody answered that it is pretty impossible, and I agree, since the movie is made of Helvetica Font, loads of colors and music, transition effects and not so much more...
Have fun.
Order Here.
Verwandter Artikel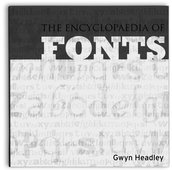 von Gwyn Headley
Gerade frisch bei uns eingetroffen: The Encyclopaedia of Fonts von Gwyn Headley. London, Dezember 2005. 496 Seiten, ...
Submitted by Boris on 21.12.2005
in Books 3 comments
Nächster Artikel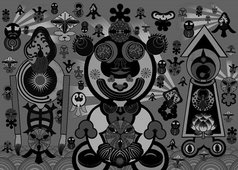 25. Januar bis 28. Februar 2007
Mal wieder etwas Neues von der Circleculture Gallery: Gezeigt werden in einem zeitgenössischen Kontext fünfzehn ...
Submitted by Boris on 14.12.2006
in Exhibitions
Vorheriger Artikel

Frühbucherpreise nur noch bis Ende des Monats
Die ganz im Zeichen der Musik stehende TYPO Berlin 2007 wirft immer größere Schatten voraus. So kann man sich ...
Submitted by Ivo on 13.12.2006