Vom 25.-26. Juli 2015 findet das erste COLOURS Open Air FESTIVAL in Berlin statt!
Das Open Air Festival für all jene, denen beim Thema Illustration das Herz aufgeht, bietet sowohl jungen als auch etablierten Künstlern und Kreativen aus den Bereichen Illustration, Grafikdesign, Zeichnung, Siebdruck, Tattoo und Streetart / Graffiti auf dem Artmarket ihre Arbeiten und Produkte auszustellen und zu verkaufen.
Auf dem Open Air Gelände des Postbahnhofs bietet das COLOURS FESTIVAL in entspannter Atmosphäre aber noch einiges mehr: Neben Live Painting zum mitmachen gibt es eine Kids Area, leckeres Streetfood, Live-Musik und sommerliche Drinks. Einige Überraschungen sind natürlich noch geheim…
Für Aussteller: Alle Kreativen und Künstler sind einladen, sich in irgendeiner Form dem Thema Illustration widmen und mitzumachen. Es werden große Ausstellungsstände zu fairen Preisen angeboten.
Anfragen bitte an info@colours-festival.de
www.colours-festival.de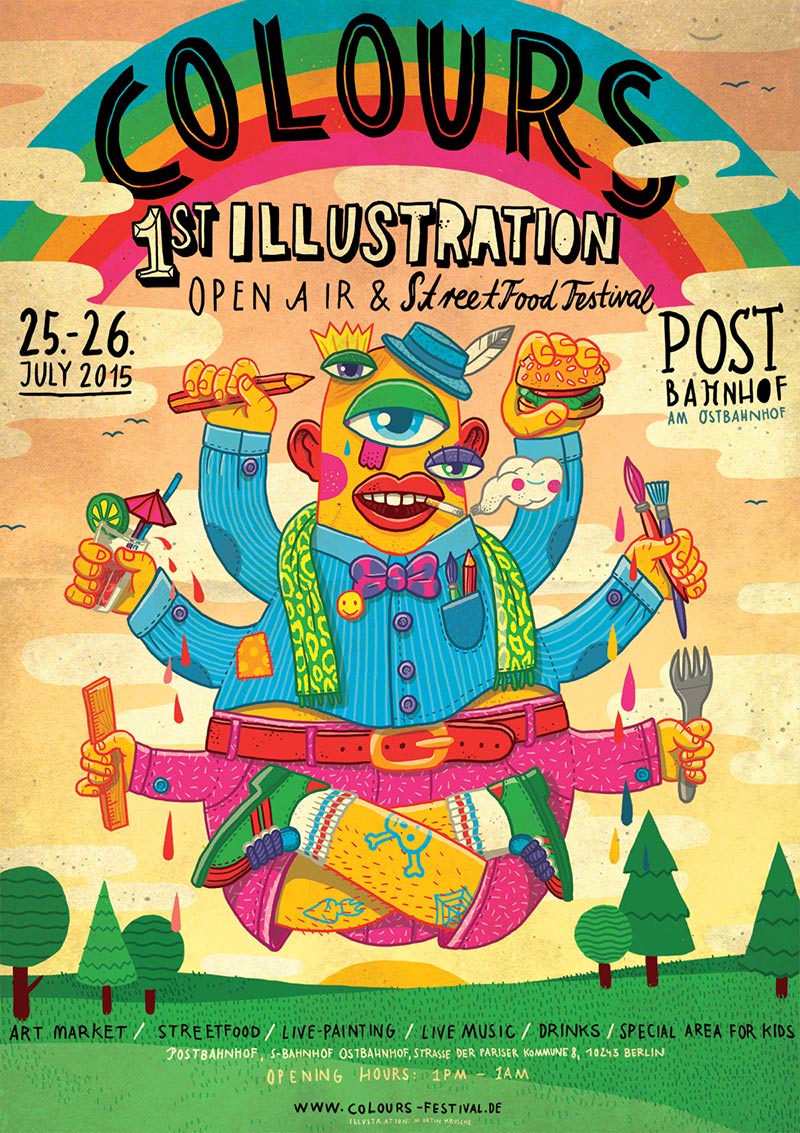 Verwandter Artikel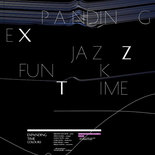 (art direction, print design) Expanding Time Colours -one of the newest bands in Romanian jazz scene. Expanding Time ...
Submitted by madebythat on 17.11.2011
in Design
Nächster Artikel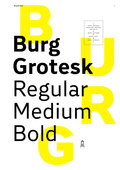 Die neue Hausschrift und Identität der BURG
Die Burg Giebichenstein Kunsthochschule Halle – kurz BURG genannt – hat anlässlich des 100. Jubiläums ein neues ...
Submitted by Leopold on 09.07.2015
Vorheriger Artikel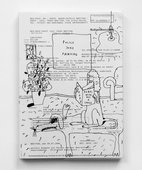 Stefan Marx & Christoph Keller
"Rebell Without A Cause" ist ein Projekt des Künstlers Stefan Marx und des Schnapsbrenners Christoph Keller. In dem ...
Submitted by Leopold on 09.07.2015
in Books, Design, Findings, Illustration