pprwrk studio is an independent graphic design studio based out of Southern California, founded in 2004 by Mark Caneso. He just released a new font called Quatro.
Mark also runs the blog Typopathics , dedicated to the seeking out and sharing of all things related to design with an emphasis on contemporary graphic and typographic design.
Verwandter Artikel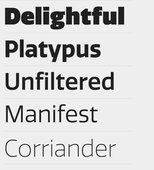 Frisch veröffentlicht: die Quatro Sans, eine moderne Schrift von p.s.type. Von der Quatro Ultra Black ...
Submitted by Melisa on 24.05.2012
in Typefaces
Nächster Artikel
Neue Publikation der Fakultät Gestaltung der Hochschule Wismar
Zwischen den Themen Chaos und Ordnung spannt sich der Bogen der ersten Ausgabe des Magazins NORTE, welches in einem ...
Submitted by Julia on 13.08.2009
Vorheriger Artikel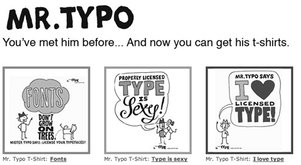 Vor einiger Zeit hatten wir die Anti-Font-Piracy Shirts und Books von Linotype vorgestellt. Die Hauptfigur, Mr. ...
Submitted by Julia on 12.08.2009