Vor Kurzem haben wir euch auf die Schrift Julieta von der Typefoundry Latinotype aus Chile aufmerksam gemacht. Beim gleichen Schriftenverlag erschien Tikal Sans, eine Superfamily mit 20 Schnitten, gestaltet von Miguel Hernández. Die Schnitte Medium und Medium Italic gibt es kostenlos!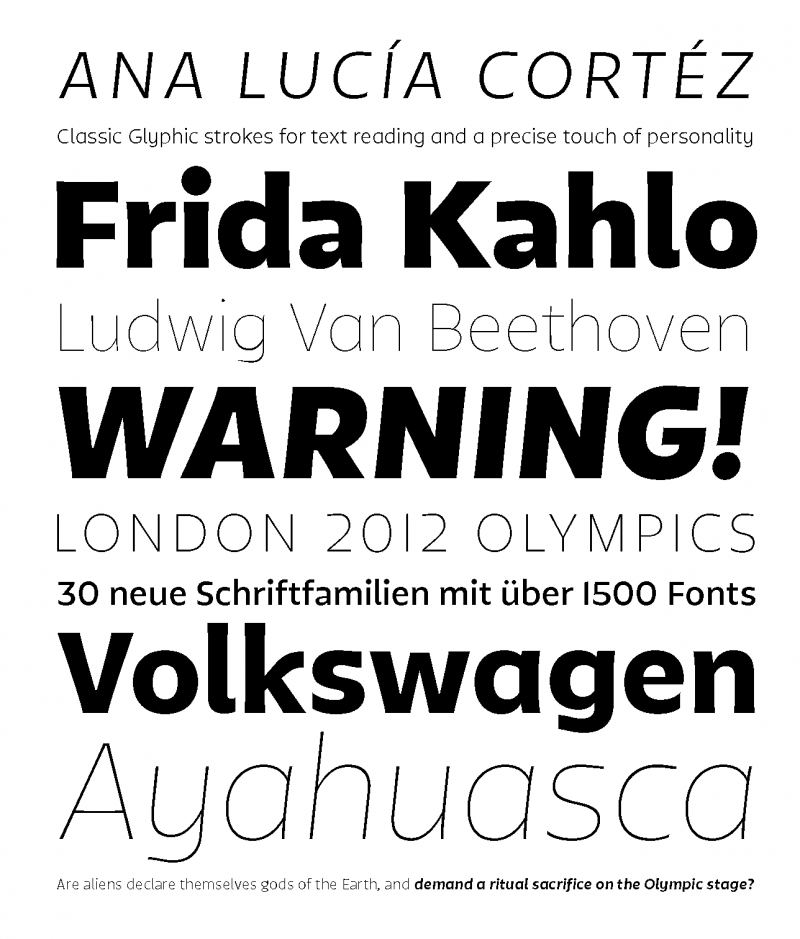 Aus dem Pressetext: Say hi to Tikal Sans; A bloody Mayan ritual with no reading sacrifice. Is a glyphic family of twenty weights Mayan inspired designed for Text and Display sizes. The Details curved terminating strokes ended in sharp edges inspired in the 'virgula' Mayan glyph that means the spoken word.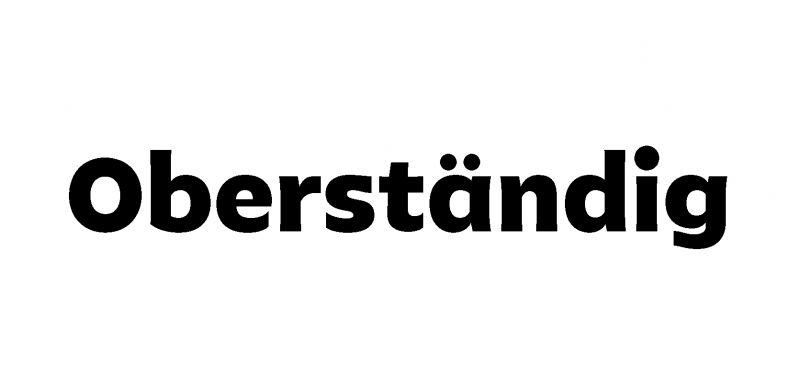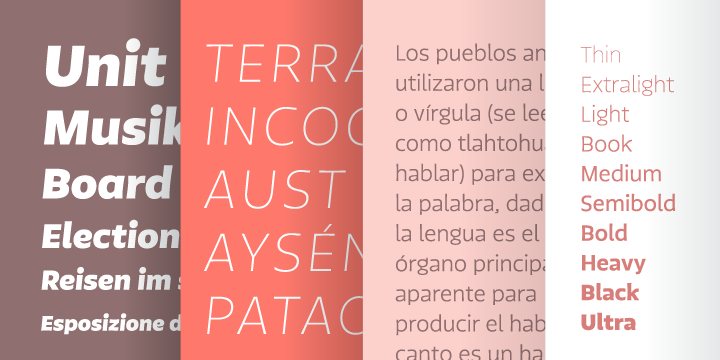 Tikal is also known for being the largest city of the Mayan Classic Period and his name means "Lugar de Las Voces" (place of voices). With a contemporary large x-height with opentype contextual alternate letters offers a functional look with a friendly touch. The Thin and Black weights are great performers in display sizes the light, regular and medium weights are well suited to longer texts.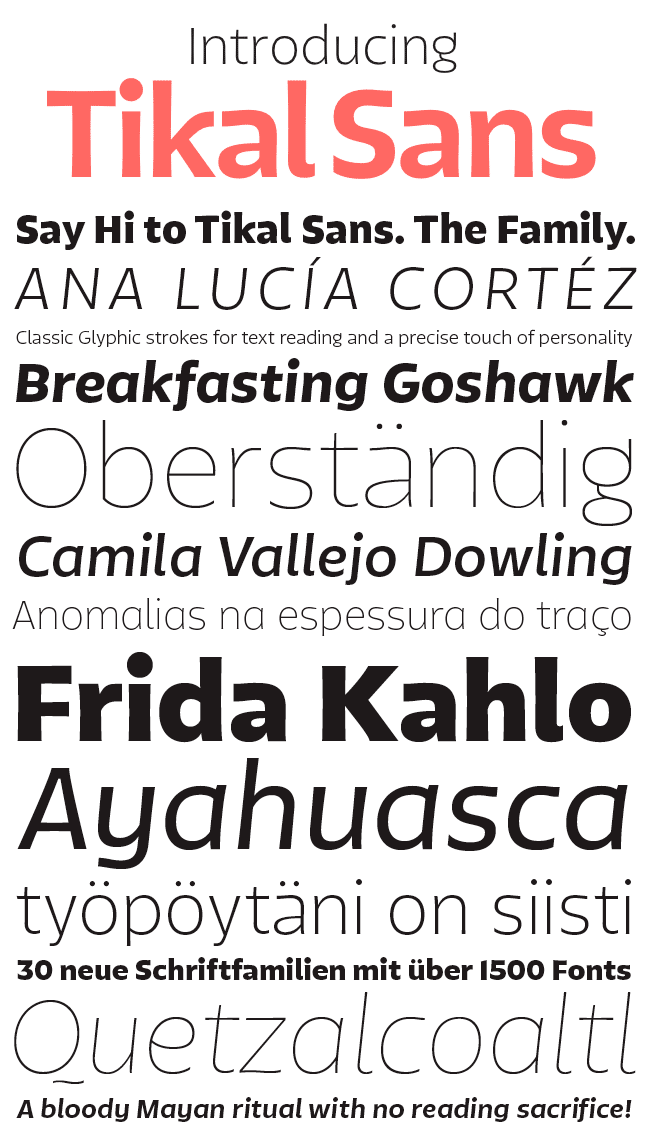 Tikal Sans
Foundry: Latino Type
Design: Miguel Hernández
Erschienen: 2012
Format: Opentype
Schnitte: Thin, Thin Italic, Extra Light, Extra Light Italic, Light, Light Italic, Book, Book Italic, Medium, Medium Italic, Semi Bold, Semi Bold Italic, Bold, Bold Italic, Heavy, Heavy Italic, Black, Black Italic, Ultra & Ultra Italic.
Preis: pro Schnitt $29, Tikal Sans Family $329
Hier kann man sie kaufen!
Verwandter Artikel
Nächster Artikel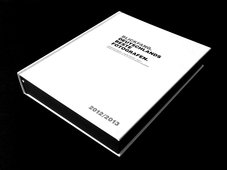 Deutschlands beste Fotografen
225 Fotografen auf 704 Seiten in einem 5 Kilogramm schweren Buch – das ist die neuste Ausgabe von Blickfang ...
Submitted by Julia on 25.07.2012
in Books, Photography