Petr van Bloklands provokanter Vortragstitel »The End of CSS« machte neugierig und füllte die Typo Hall. In seinem ersten Satz stellte er direkt klar, dass er nicht nur das Ende von CSS einläuten möchte, sondern ebenfalls das von HTML, PHP und andere Skript- und Programmiersprachen im klassischen Sinne. Warum das? Petr van Blokland ist es leid, bei jedem neuen Webprojekt HTML, CSS und andere sich immer wiederholende Programmierprozesse durchzuführen.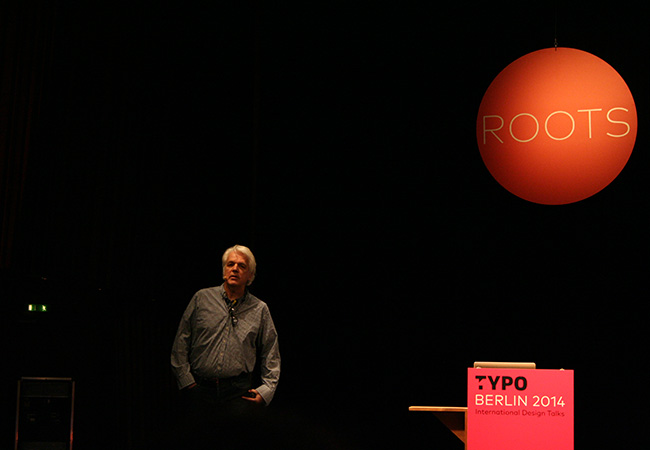 Seine Lösung ist das Open Source Projekt Xierpa3. Dieses soll Gestaltern einen einfacheren Zugang zur selbstständigen Erstellung von Websites bieten und die Programmierung vereinfachen, da auf bestehende Lösungen zu immer wiederkehrenden Problemen zurückgegriffen werden kann.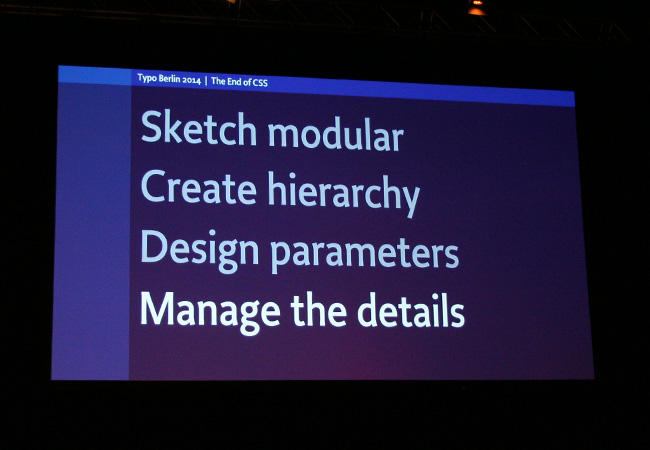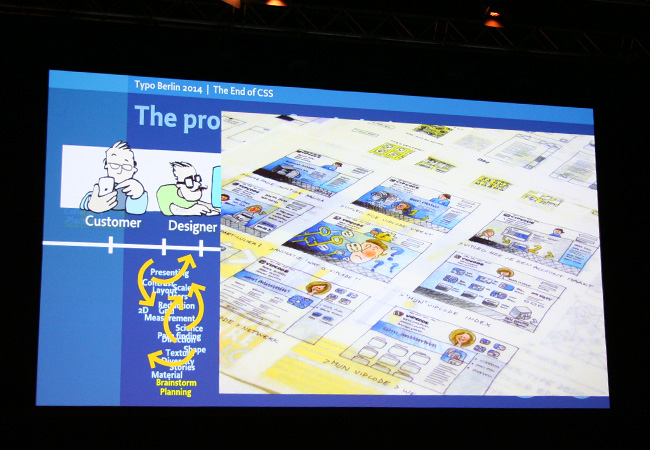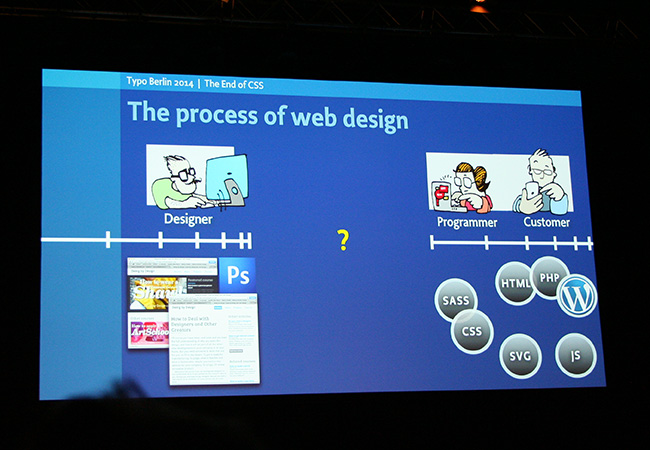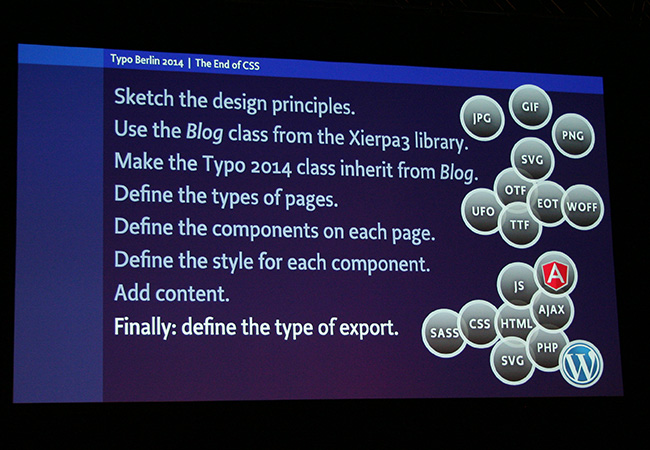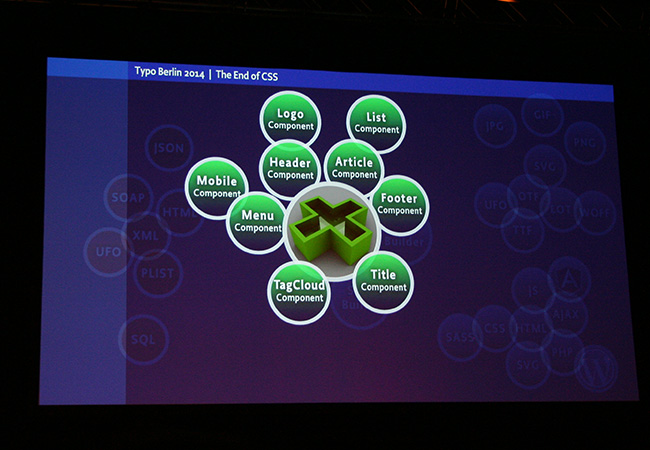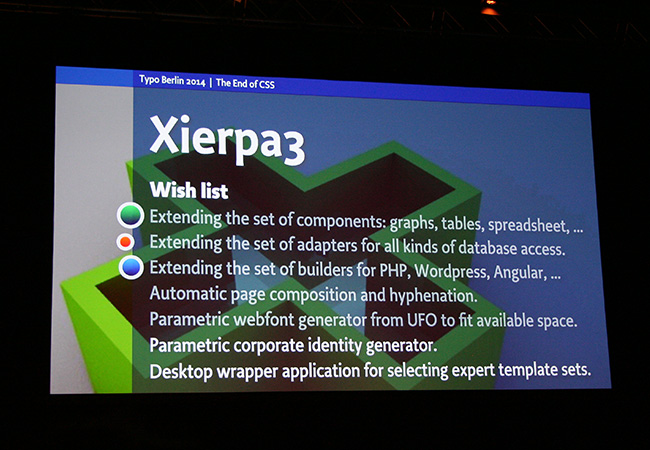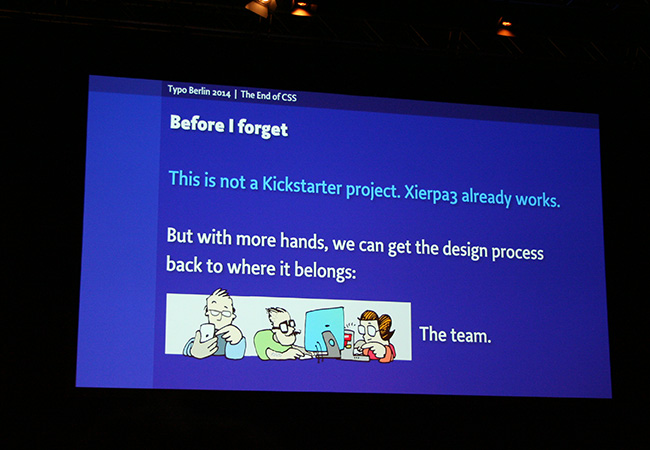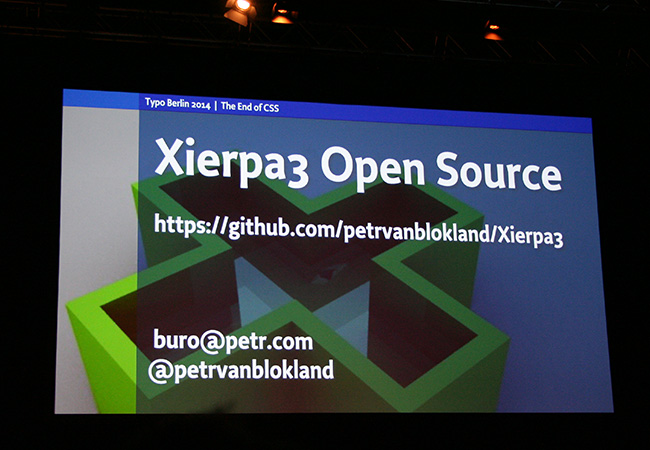 Verwandter Artikel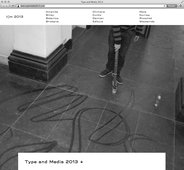 Webseite online
Die Webseite des Type and Media Master-Kurses 2013 ist seit Kurzem online und präsentiert die Ergebnisse des ...
Submitted by Julia on 24.07.2013
in Typefaces, University, Webseiten
Nächster Artikel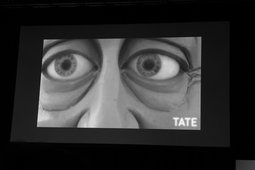 Die Kunst des Diebstahls (Originalität ist eine Illusion)
Roger Law ist ein britischer Künstler, der einst die satirischen Puppen für die Fernsehsendung "Spitting Image" ...
Submitted by Carmen on 17.05.2014
in Typo Berlin
Vorheriger Artikel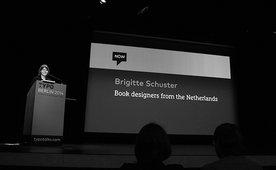 Book designers from the Netherlands
Brigitte Schuster gab in ihrem Vortrag Einblicke in ihr jüngst im Eigenvertrieb veröffentlichtes Buchprojekt »Book ...
Submitted by Leon Howahr on 16.05.2014
in Books, Typo Berlin