Raw Brands schließen an eine vielseitige, handwerkliche Tradition an. Authentizität wird bei ihnen hoch geschätzt, was sich auch in den Werten dieser Manufakturen widerspiegelt. Gutes Handwerk, ausgewählte, fair-beschaffene Materialien und nachhaltige Qualität stehen bei Raw Brands im Mittelpunkt. Gegen den Strom des Massenkonsums und kurzlebigen Launen der Mode, schaffen sie Mehrwerte und Dauerhaftes. Die Raw Bible präsentiert eine auserlesene Sammlung von 101 besonderen Raw und Crafted Brands, die nicht an jeder Ecke zu finden sind. Dazu gibt es einen digitalen Store Finder, der dem Leser auf seiner Suche nach dem besonderen Fundstück behilflich ist.
Anfang 2016 entschied sich das Team von Melville Brand Design, sich für dieses besondere Projekt Zeit zu nehmen und diese Gestalter und Bastler der wiederaufgelebten alten Schule zu zelebrieren. Viel Recherchearbeit steckte das Team, geleitet von Michael Schmidt (Projekt Manager und Direktor von Melville), in die Raw Bible. Dass das Melville Team die Begeisterung für Qualität und Handwerk mit den Marken, die es ins Buch geschafft haben, teilt, wird beim Blättern in der Raw Bible schnell klar. Um die leidenschaftlichen Handwerker der Raw Brands zu unterstützen, soll das Buch auch auf die Orte aufmerksam machen, wo ihre Erzeugnisse zu bekommen sind. Da diese Geheimtipps oft nicht so leicht zu finden sind, hilft der store finder bei der Suche. Die liebevoll erzeugten Produkte vorm Kauf eben auch anprobiert, gehalten, bestaunt zu haben, ist eben Teil des Raw Erlebnisses.
101 Marken wollen also nun entdeckt werden. In vier Kapitel unterteilt, lässt sich nach Herzenslust stöbern. Das Buch beginnt mit einem Kapitel über Kleidung. Dort findet man von bezahlbarem Denim bis zu den exklusivsten Marken Hollands, Spaniens, der USA und Japan alles. Auch Accessoires und Uhren sind Teil der Auswahl. Es folgen interessante Outdoor Marken, für die, die es schnell lieben, Fahrräder, Motorräder und andere Fortbewegungsmittel und im letzten Kapitel, Möbel und Decor. Auch drei tolle Fotostrecken bieten gemeinsam mit passenden Texten mehr Infos zu den Machern dieser besonderen Raw Produkte.
Raw Bible
101 brands – a manifesto for quality, passion and craftsmanship
Gestaltung: Melville Brand Design; Tobias Holzmann, Lars Harmsen
Herausgeber und Verlag: Melville Brand Design
Veröffentlichung: 17. Januar 2017
Umfang: 304 Seiten
Format: 16 cm x 24 cm
Sprache: Englisch
Ausführung: Hardcover, Fadenhaftung, Lesebändchen
ISBN: 978-3-00-055331-8
Preis: € 29,90
Raw brands are based on a manufacturing tradition. They value authenticity over commerciality and have a strong set of standards; craftsmanship, selectively, fairly sourced materials and quality that is meant to last. This book is about brands and their passionate makers and creators. Instead of following the cult of mass-consumption and impersonal fashion, they endeavor to create value and longevity.
The Raw Bible presents a carefully selected collection of 101 raw and crafted brands that are not available on every corner. It is accompanied by a digital store finder to help the reader on his own quest to the Raw.
In the beginning of 2016 the team at Melville Brand Design decided to devote time to a project that was special to them: The celebration of the dedicated tribe of makers & crafters. After a long research and acquisition phase the team headed by Gert Doering (editor-in-chief and product manager) and Michael Schmidt (project manager and managing director of Melville) put this book together. They have the passion for quality and craftsmanship in common with the brands that made it into the Raw Bible. In order to support also the dedicated trade's men the book also wants to support the stationary retail. Since the raw products in this book are not to be found on every corner the store finder enables the reader to find them physically. After all the products in this book are best to be felt, tested, worn and weight before a purchase decision is done.
101 brands in four chapters. Dressing is at the forefront of all other chapters. Ranging from affordable denim to the finest brands from Holland, Spain, the US and Japan. Matching accessories and watches. Outdoor brands and mobility brands are rounded up by interior brands. Three photo editorials round up the book along with five editorials on protagonists of the "raw scene".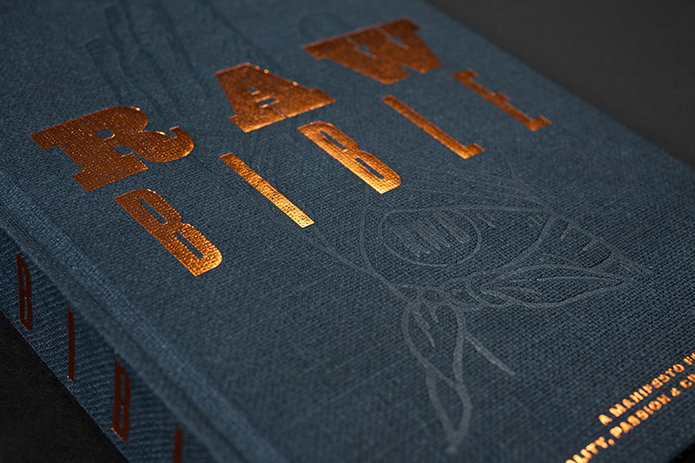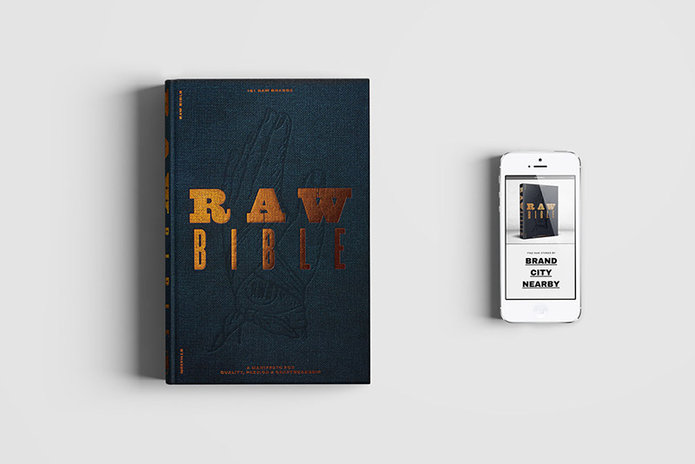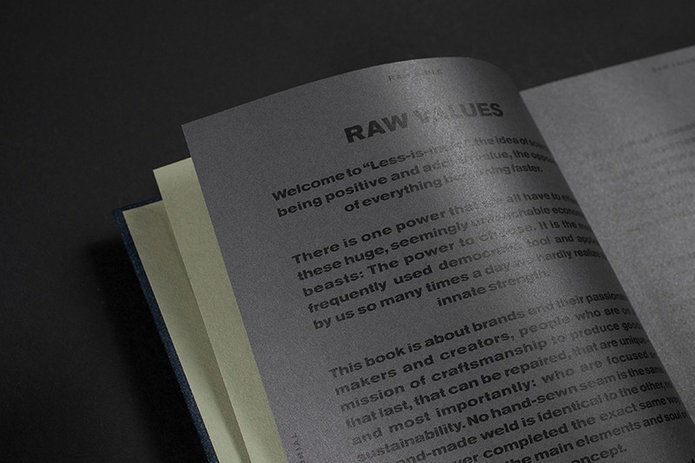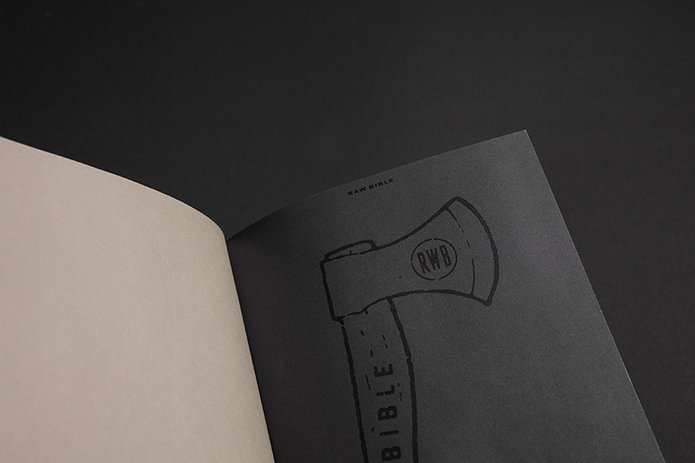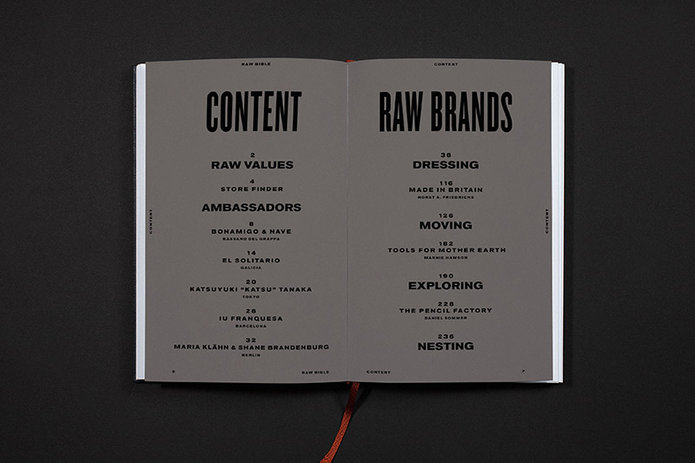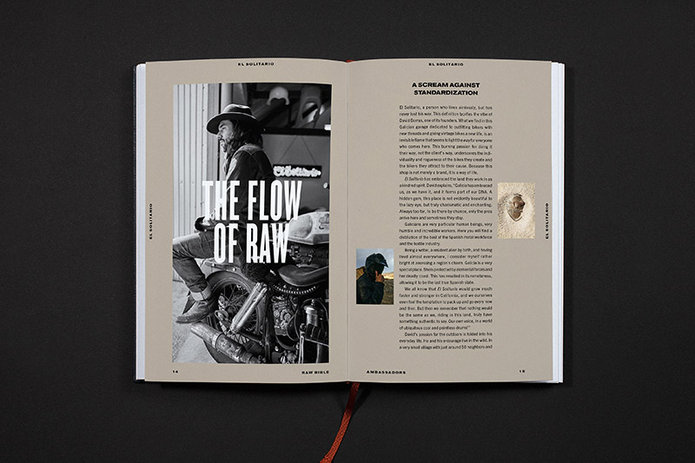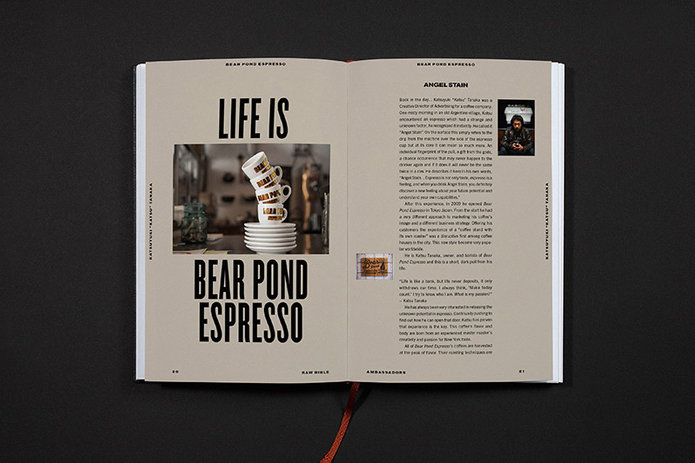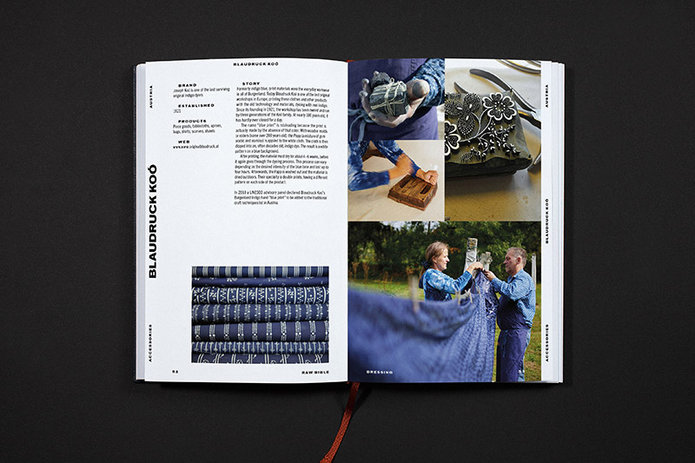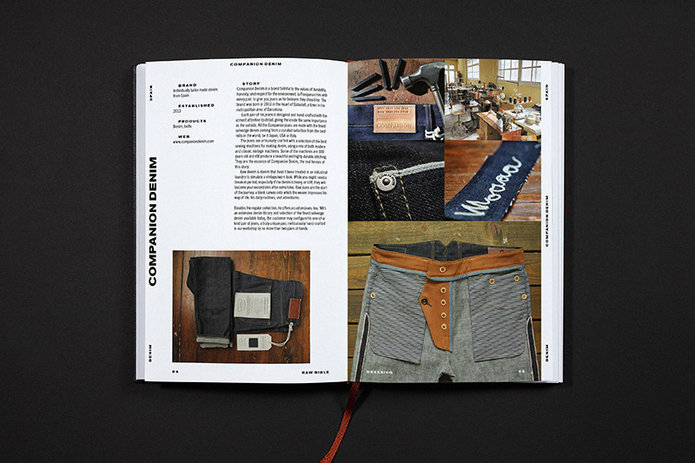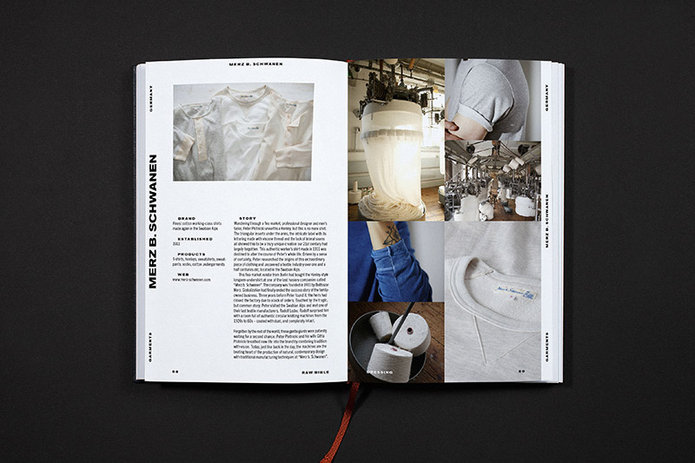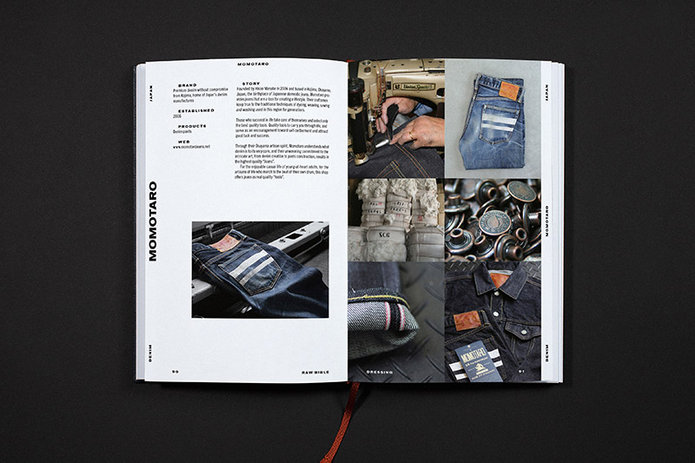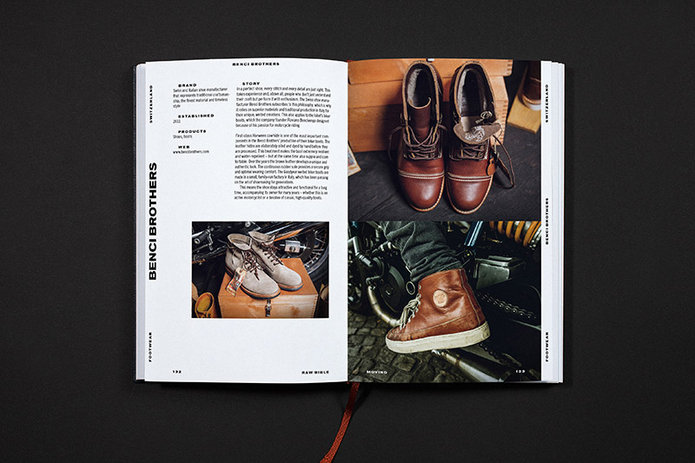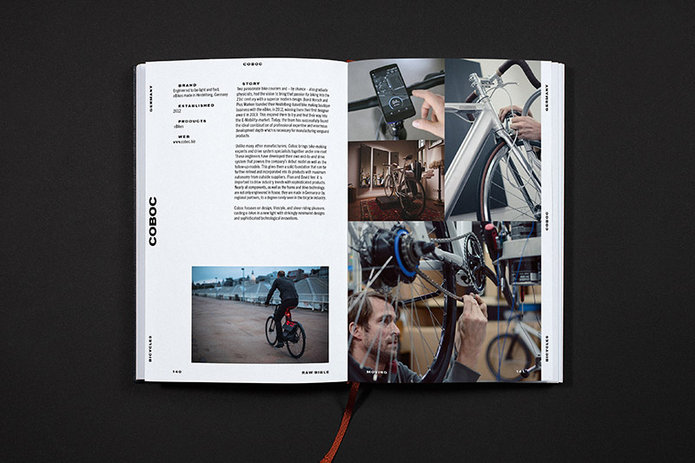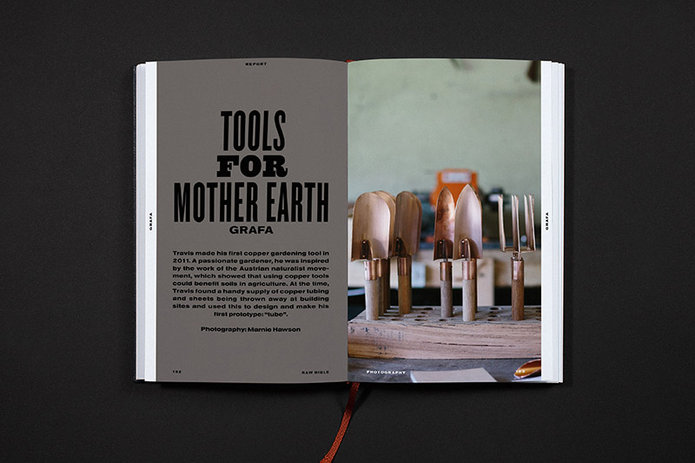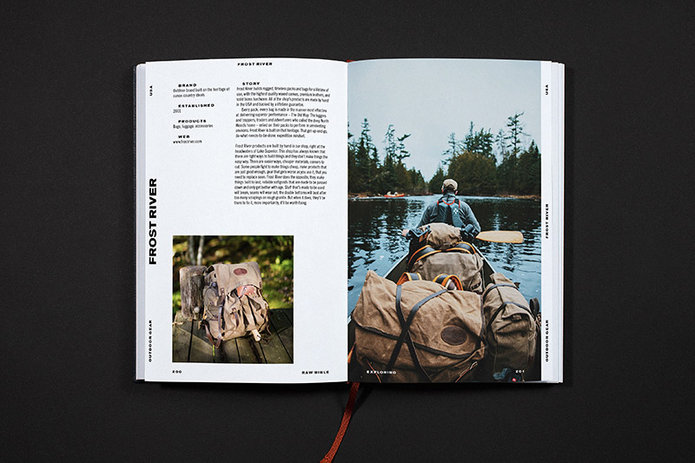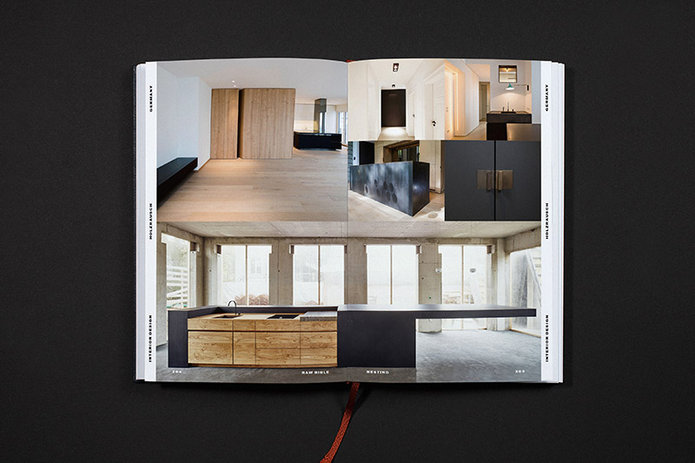 SOLD OUT