Prinz Apfel ist ein Taschenkalender. Schön ist er – vor allem schön bunt. Tanzen kann er nicht, aber dir jeden Tag versüßen! Der Prinz Apfel ist nie gern untätig. Er tüftelt und berechnet, knobelt und hobelt, kombiniert und skizziert. Und kann nun voller Stolz ein weiteres Jahr die königliche Lösung für das Eintragen von Terminen und Notizen darbieten: den Prinz Apfel Taschenkalender!
2013 präsentiert er sich mit 53 noch nie dagewesenen farbigen Illustrationen: Für jede Woche eine neue. Dazwischen können Verabredungen eingetragen werden oder königliche, nicht zu vergessende Termine wie Muttis Geburtstag.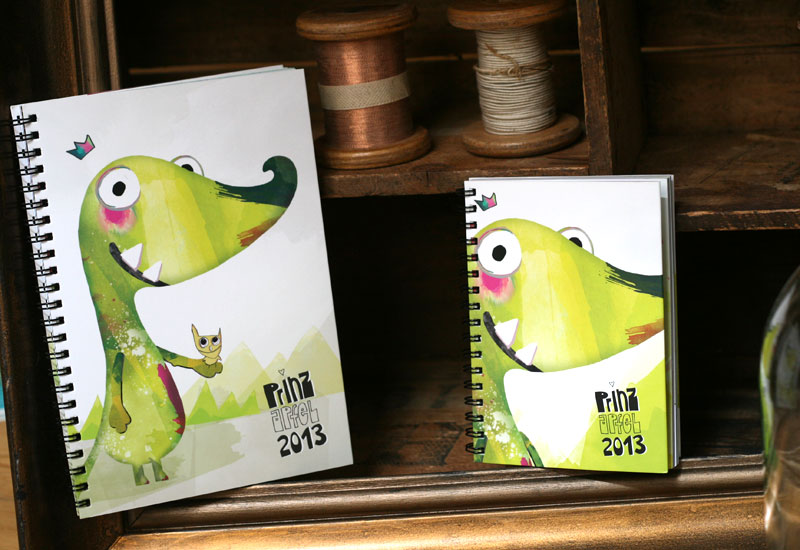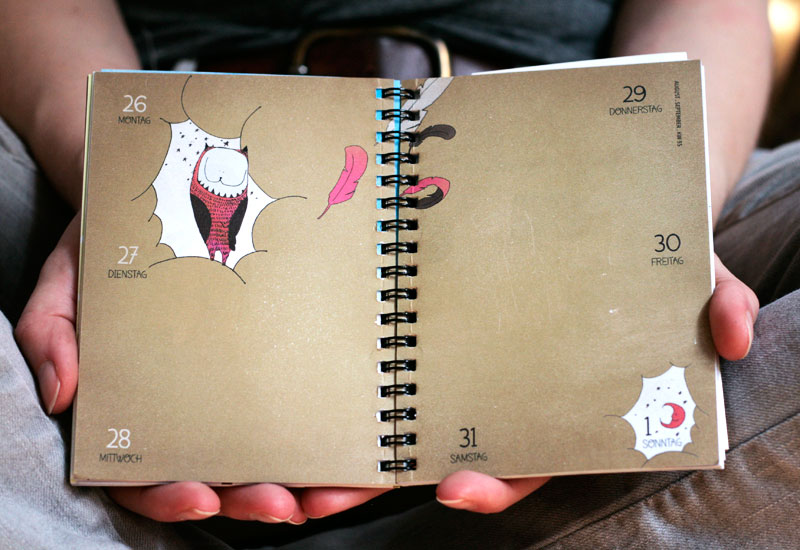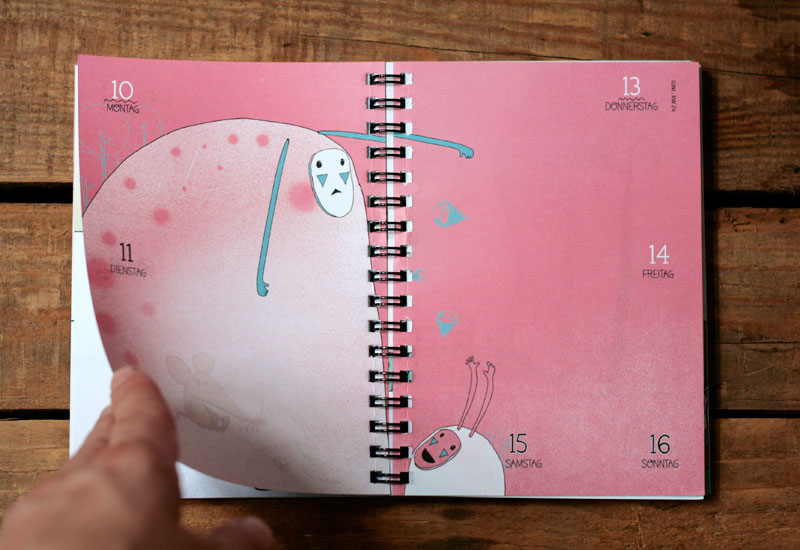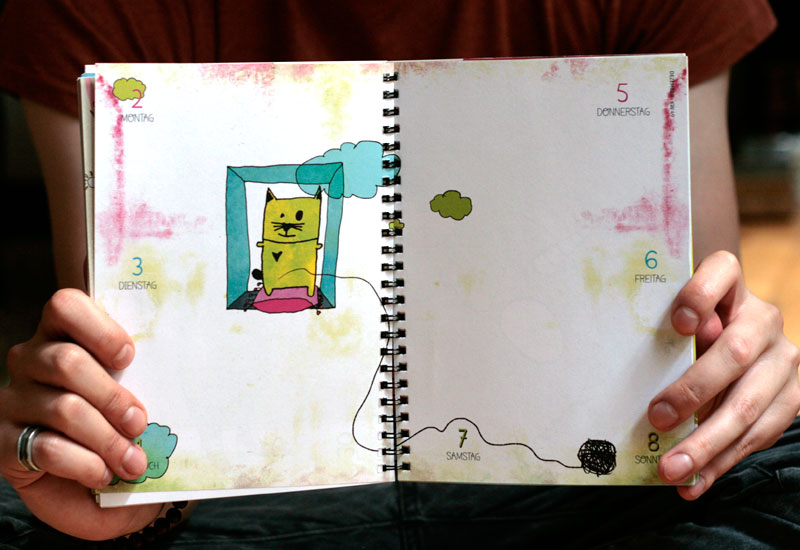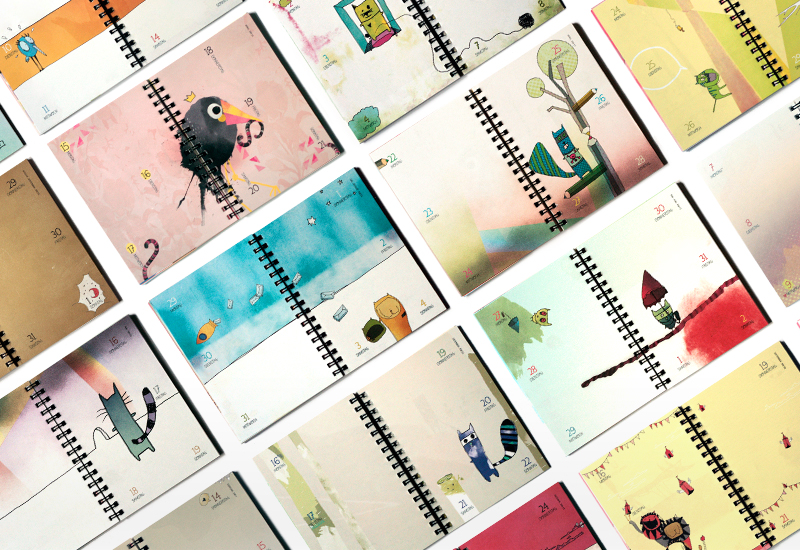 Verwandter Artikel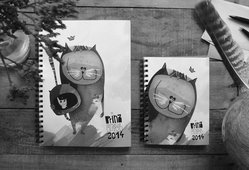 »Kein Berg war zu hoch, kein Tal zu tief – auf der rastlosen Reise des Prinz Apfels! Ein Staunen durchdringt die ...
Submitted by Julia on 25.11.2013
Nächster Artikel
"Typostrate – a blog about type and what you can do with it", so der Titel von Christian Goldemanns Tumblr-Blog. ...
Submitted by Julia on 04.12.2012
in Interviews, Typefaces, Webseiten
Vorheriger Artikel
Die vorliegende erste Ausgabe ist ein gestalterisches Experiment zum Thema "copy und paste". Entstanden während ...
Submitted by Julia on 03.12.2012