Der Berliner Urban Culture und Graffiti Spezialist From Here to Fame Publishing präsentiert Niels Shoe Meulmans zweites Buch zu seiner Leidenschaft Calligraffit: Painter. Das Buch zeigt Fotografien seiner Arbeiten an Wänden, Zügen, Dächern und anderen Objekten, verteilt über die ganze Welt.
Pressetext: Niels Shoe Meulman: Painter is an avalanche of visual poetry and poetic visuals, in which alert readers will find a story about an artist who rejected being called an artist, who ran several design and advertising studios, then invented the new art form Calligraffiti and became a globetrotting painter after all. After the worldwide success of his first book, Calligraffiti: The Graphic Art of Niels Shoe Meulman (2010), the artist and his co-author Adam Eeuwens take his bold venture to a place where street art meets abstract expressionism. Messing up book sections. Again.
Niels Shoe Meulman: Painter
Herausgeber: From Here To Fame
Author: Niels "SHOE" Meulman & Adam Eeuwens
Veröffentlichung: 28. September 2012
Format: 23,4 x 23,4 cm
Sprache: Englisch
Special: Cover mit goldener Heißfolienprägung, Hardcover
Preis: 21,95 €
ISBN: 978-3-937946-44-3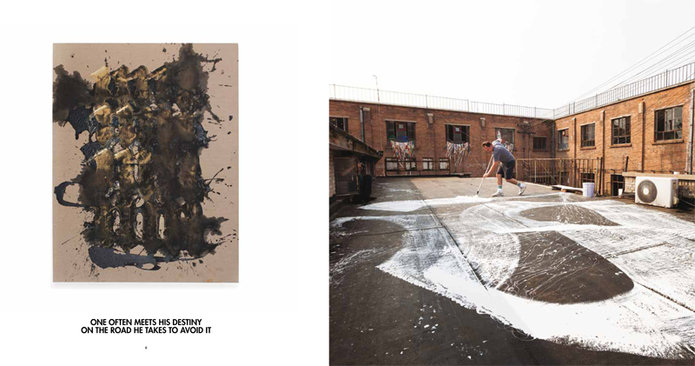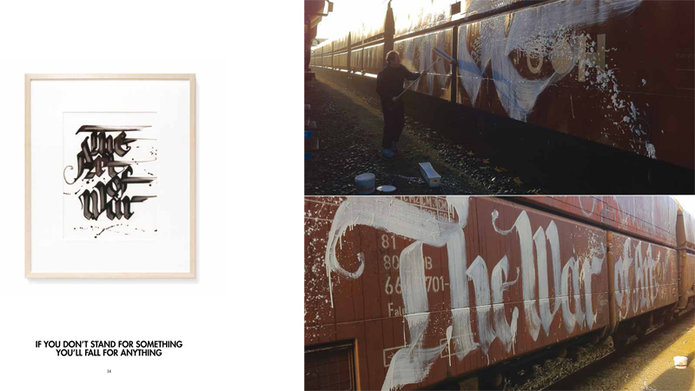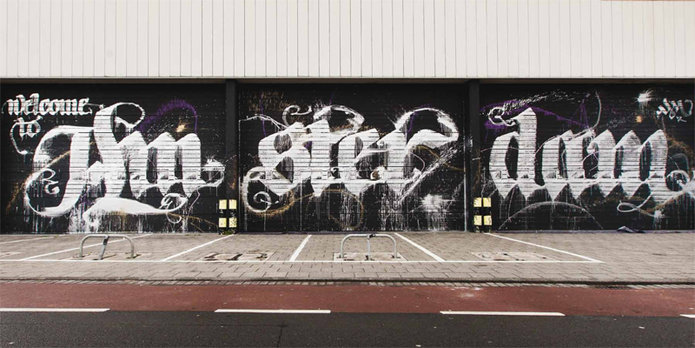 Buy: € 21,95

inkl. MwSt

, zzgl. Versandkosten.