2011 hat gerade ein paar Tage rum, aber es sieht einfach schon mal richtig gut aus. Man kann Harald Geislers Wandkalender lediglich dazu verwenden, stilvoll ein Datum für eine neue Veröffentlichung von Kevin Shields' My Bloody Valentine mit dem Marker einzukreisen (und dies allwöchentlich neu zu tun), oder etwas aktiver mit selbigem sein eigenes Jahr zu strukturieren. Here is your grid: minimalistic, slightly interfering and really cool. Es ist noch nicht zu spät: http://haraldgeisler.com/order-prints/
Zum Anschauen in voller Größe auch in diesen Geschäften:
Berlin:
do you read me?
Magazine und Lektüre der Gegenwart, Auguststrasse 28, Berlin-Mitte
Open: Mon- Sat 10 –19.30h
Frankfurt am Main:
Buchhandlung Walter König
Hasengasse 5-7 (next to Kleinmarkthalle), Frankfurt am Main
Open: Mon-Fri 10-19h, Sat 10-18h
Souvenir Frankfurt
Kaiser Passage 29 – Kaiserstrasse 62-64, Frankfurt am Main
Closed: Monday
Open: Tue – Fri 10-20h, Sat 10:30 – 16:30
Verwandter Artikel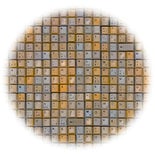 Hi, ich bin Harald und arbeite an einem typografischen Wandkalender für das Jahr 2011 aus zweitausend und elf ...
Submitted by Harald Geisler on 18.11.2010
in Typography
Nächster Artikel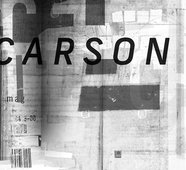 Neues Magazin von David Carson
David Carson, der das Grafikdesign in den 90ern revolutionierte, bringt nun ein neues Magazin auf den Markt, das ...
Submitted by Julia on 05.01.2011
Vorheriger Artikel

sucht ...
Die genaue Stellenausschreibung ist als PDF zum Download hier, im zweiten Bereich zu finden. Wer wissen möchte wie ...
Submitted by nora on 03.01.2011