Side A is a new experimental and pointy type designed by Benoît Bodhuin and existing in 3 sizes – unit, half and third (1 - 1/2 - 1/3).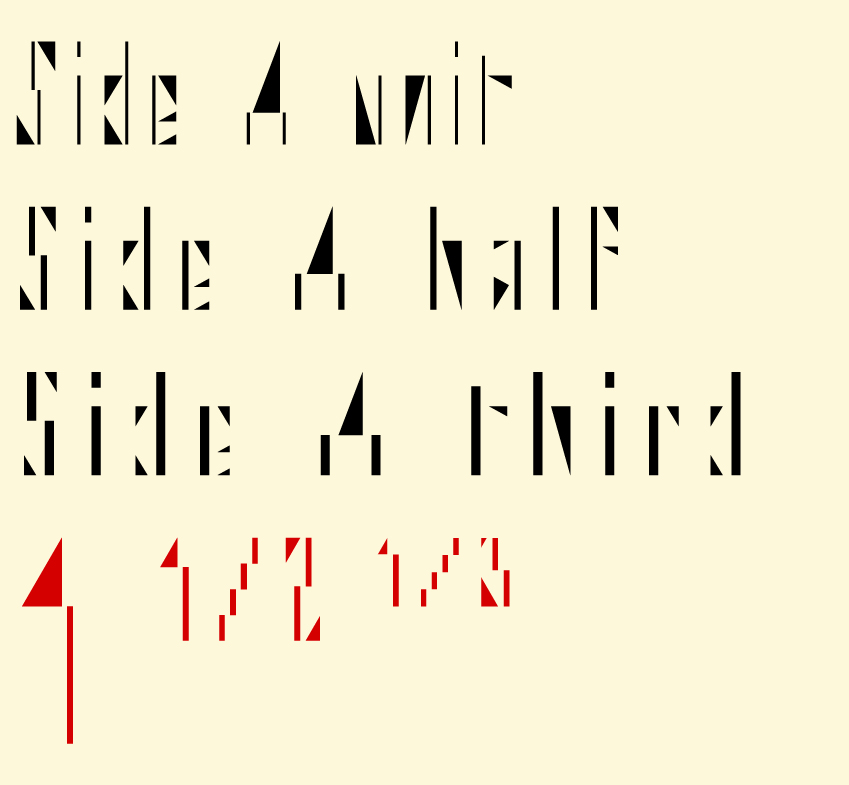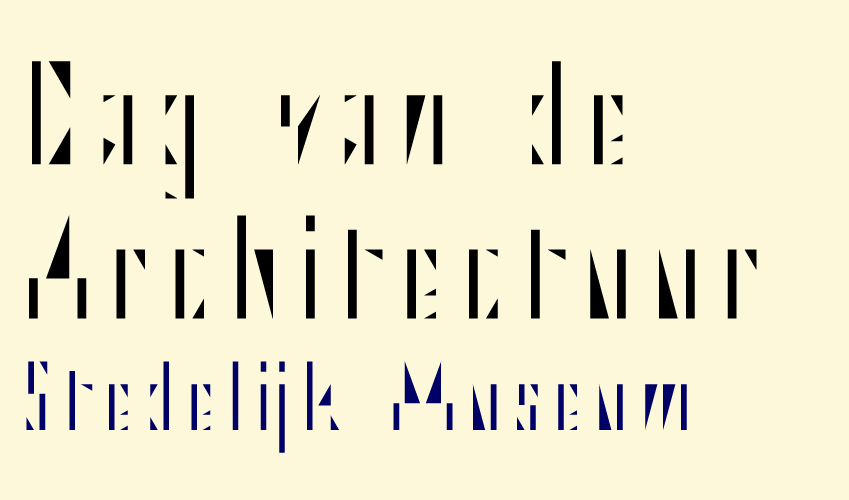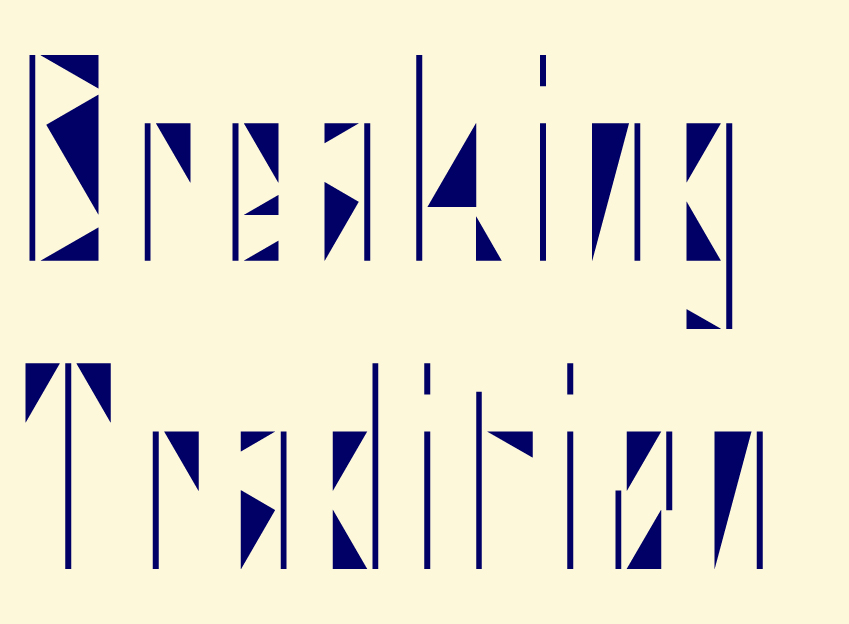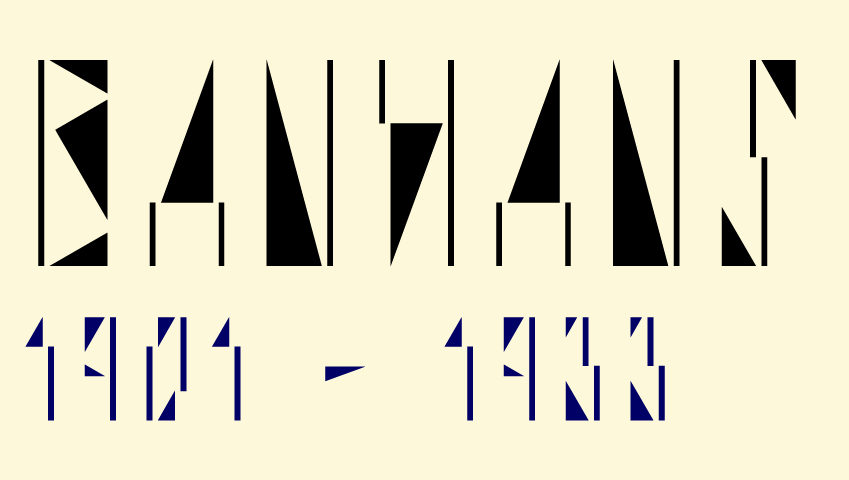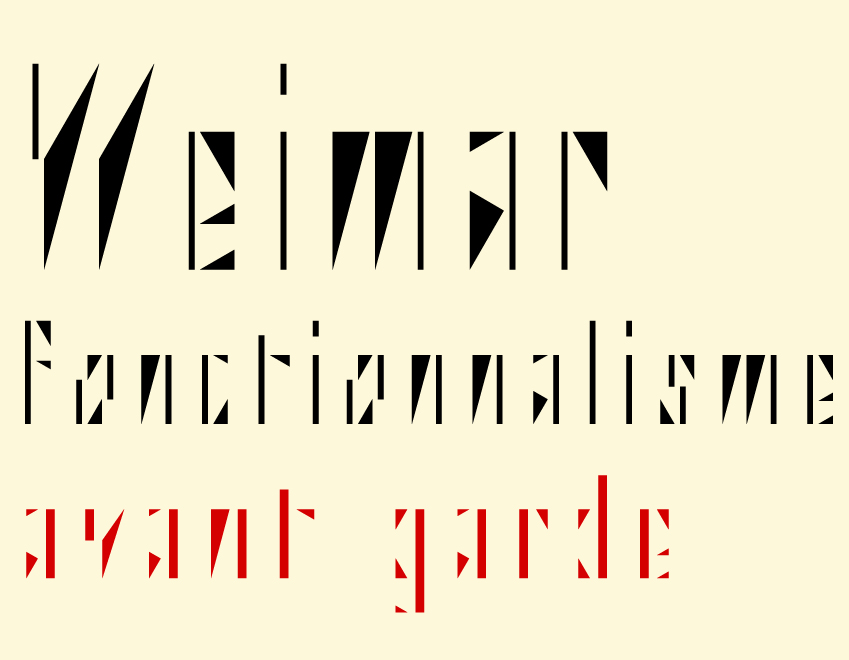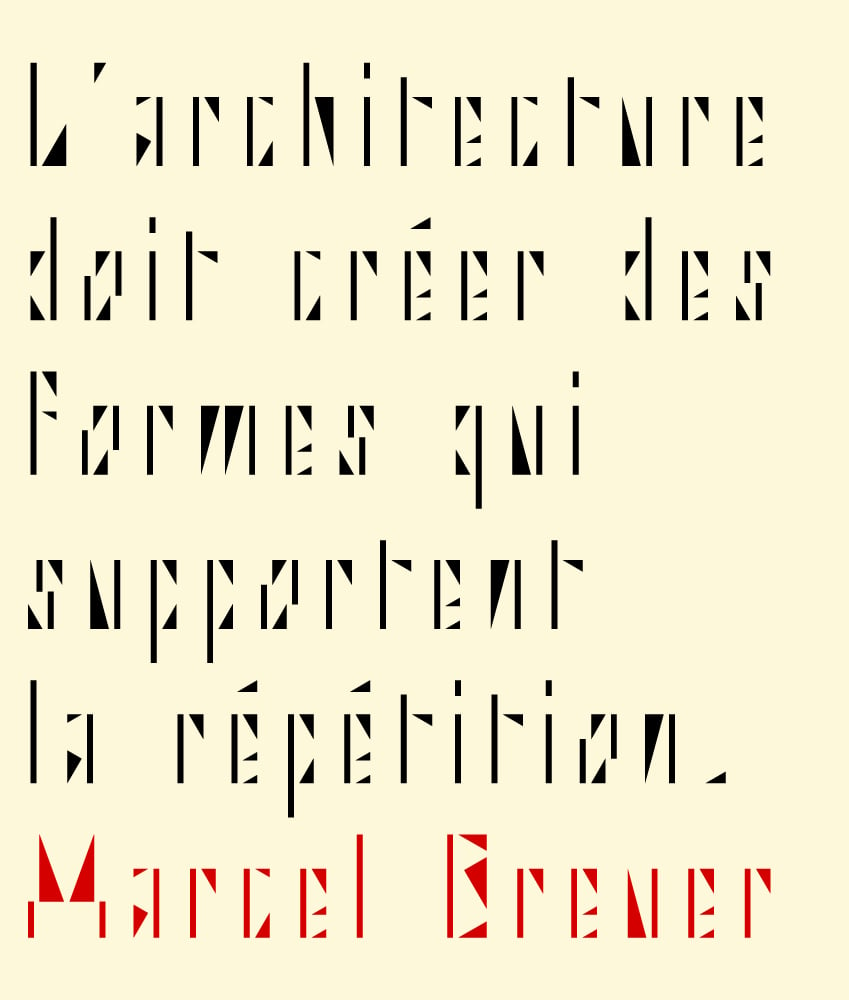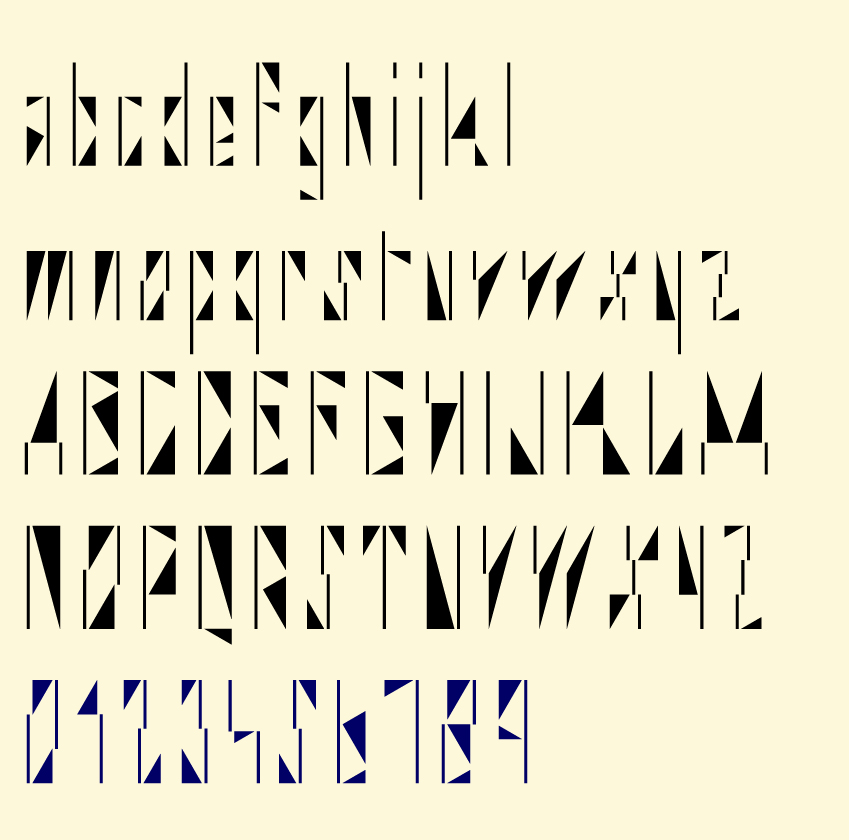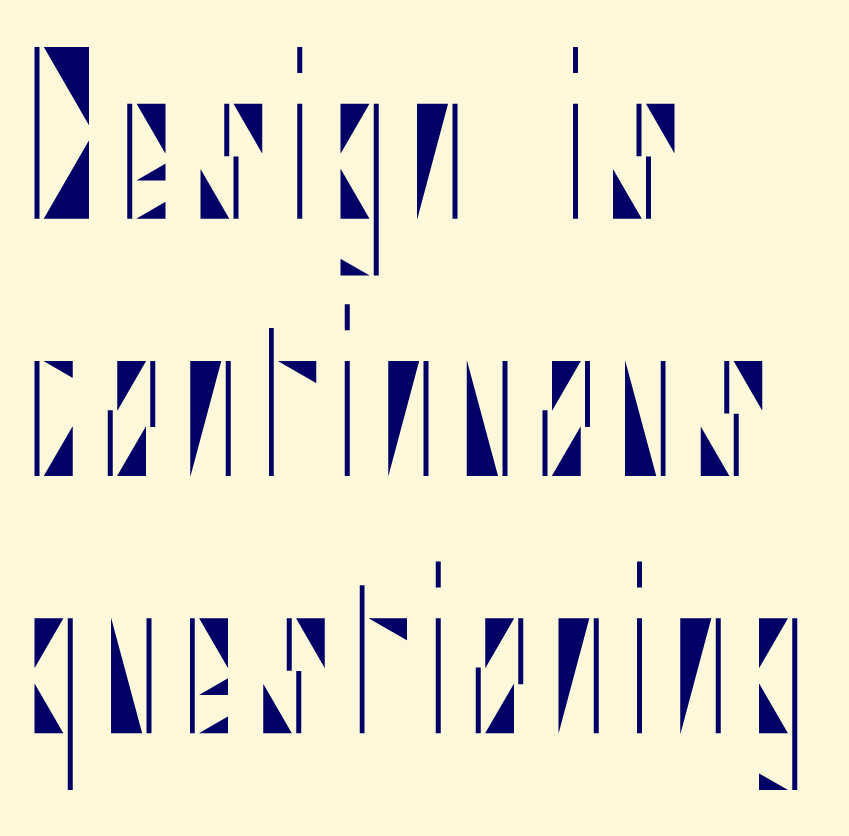 Side A
Single style: 40 €
3 styles: 80 €

Verwandter Artikel
Nächstes Portfolio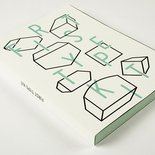 »First Type Kit« ist ein experimentelles Projekt, sich mit Schrift und Form im Raum und ihrer Kombination zu ...
Submitted by marie.ballhause on 26.11.2014
in Design
Vorheriges Portfolio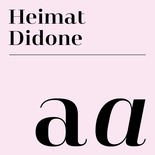 Heimat Didone is the high contrast serif typeface family within the Heimat Collection, also containing Heimat Sans, ...
Submitted by Atlas Font Foundry on 17.11.2014
in Typography