Kundeninfo
Die Edith-Haberland-Wagner-Stiftung ist Mehrheitseignerin der Augustiner Brauerei und verwaltet unter anderem die in ihrem Eigentum befindlichen Objekte und Immobilien.
Aufgabe
Entwicklung des Corporate Designs und der Webseite für das im ältesten Bürgerhaus Münchens befindliche Bier- und Oktoberfestmuseum.
Lösung
Sowohl das Oktoberfest als auch das Bier sind in München, neben dem kulturellen Aspekt, große Wirtschaftsfaktoren. Die historischen Zusammenhänge, fern der gängigen Klischees, im Spannungsfeld zwischen gestern und heute darzustellen ist die Aufgabe des Bier- und Oktoberfestmuseums und der damit einhergehenden visuellen Kommunikation.
Link: http://www.bier-und-oktoberfestmuseum
DESIGNLIGA
Büro für Visuelle Kommunikation und Innenarchitektur
http://www.designliga.com/
Nächstes Portfolio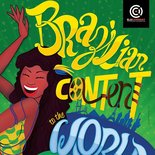 Print ads created for Elo Company audiovisual distributer publicized on the 16th Brazilian Film Festival of Miami – ...
Submitted by donabaronesa on 25.09.2012
in Illustration
Vorheriges Portfolio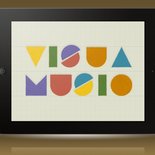 An iPad application VISUA MUSIO have just released in the Apple iTunes Store by WOW, visual design studio ...
Submitted by SHIFT on 21.09.2012
in Interactive