The idea behind the first edition of Yearbook of Type I is quite simple: to offer a high quality selection of the numerous new publications in the field of digital typefaces in the form of a clear, comprehensive compendium.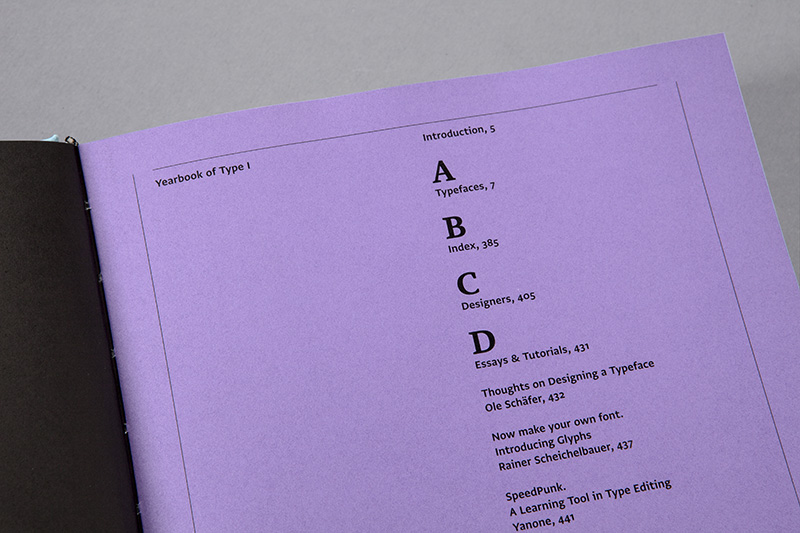 In the past two decades the publication of typefaces has changed radically. The popularity of desktop publishing and typeface designing programs has provided a great many designers with the means to design and use their own types, in great contrast to wood, lead and photo typesetting. What's more, the internet offers a means of distribution that can be used by individuals and established typeface publishers alike.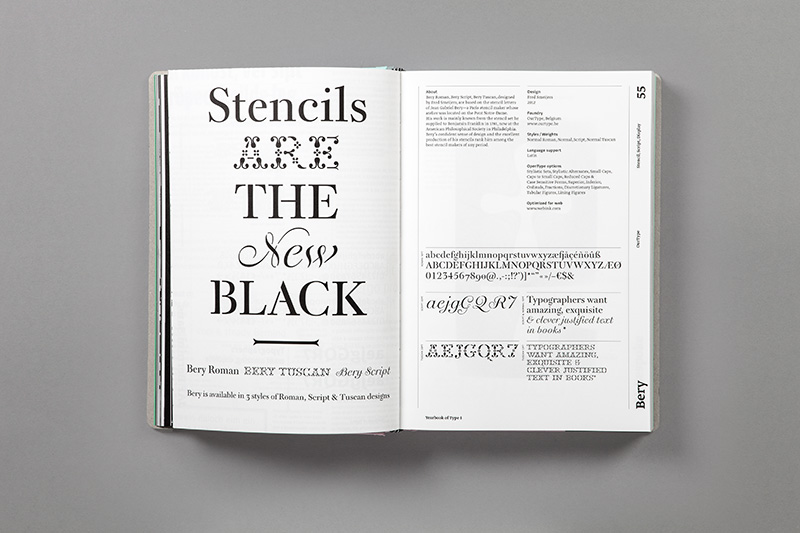 The abundance of new and quite interesting typeface designs is certainly a welcome development, especially when one considers the essential role that typefaces play in generating an identity and creating a visual impression. At the same time designers and others working in the field are faced with a chaotic situation with a great number of type designs and publishers.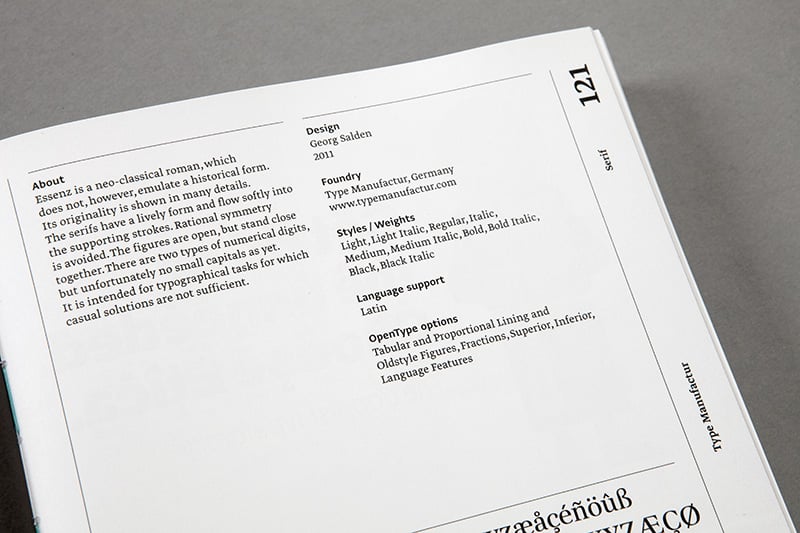 A variety of blogs and internet portals provide regular information about new fonts and foundries, but there still is no high-quality, independent print publication (typography still looks best on paper!) that provides an overview of the field. That is the goal of this volume − the Yearbook of Type is intended as a series in which the best contemporary new developments in the field of typography are presented. Typefaces created in the last two to three years from all over the world will be featured, from larger typeface publishers to small, independent typographers and foundries.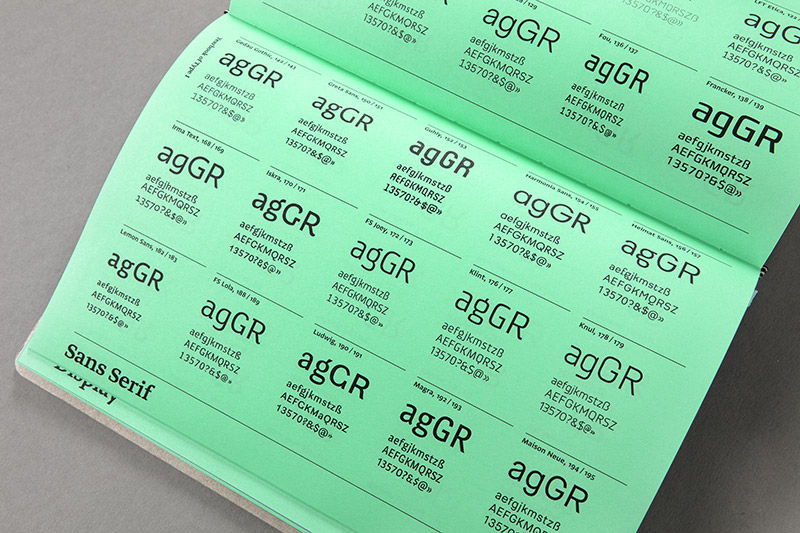 In the Yearbook of Type each individual typeface or typeface family is presented on a double-page spread. On the left side appears a visual created by the respective type designer or label with a detailed view of the type and an initial optical impression. On the right side more detailed background information is provided as well as an overview of the typeface's different features. The catalogue is followed by an index of all the typefaces arranged by category. Short texts provide information on individual type designers and an essay section offers sketches, background knowledge, technical information, instructions and descriptions from the world of typography.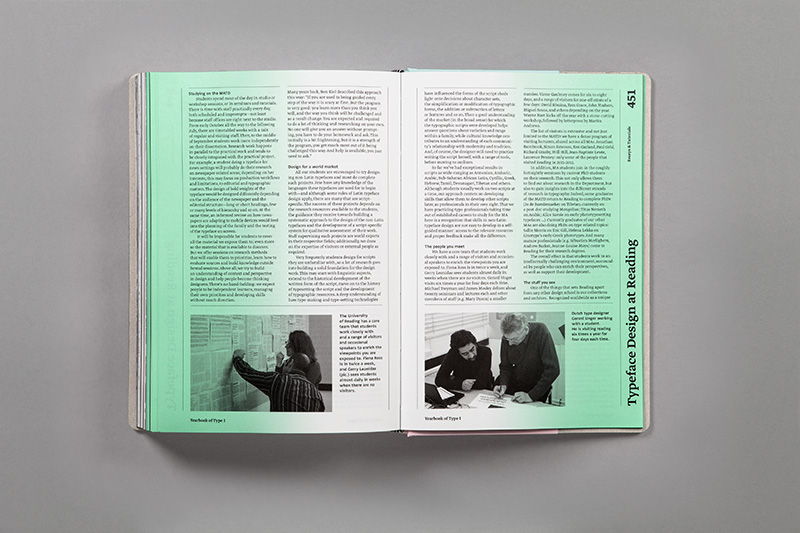 We are certain that the Yearbook of Type will be of great practical value. The emotional and informative presentation of the typefaces will serve designers and agencies as a source of inspiration and will help others select the right typeface. As a catalogue and reference work it will also be of interest to all those who are interested in the contemporary world of typesetting and the latest in typeface design.
Yearbook of Type I
Editor: Slanted
Publisher: Niggli
Visual concept and realization: MAGMA Brand Design
Release: June 2013
Volume: 464 pages
Format:165 × 240 mm
Language: English
Specials: Hardcover edition with half linen
ISBN: 978-3-7212-0861-0
Price: 49,80 Euro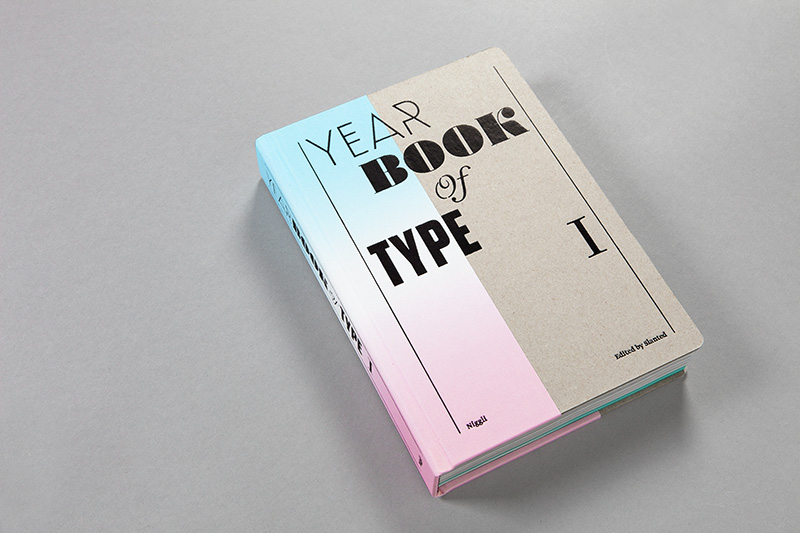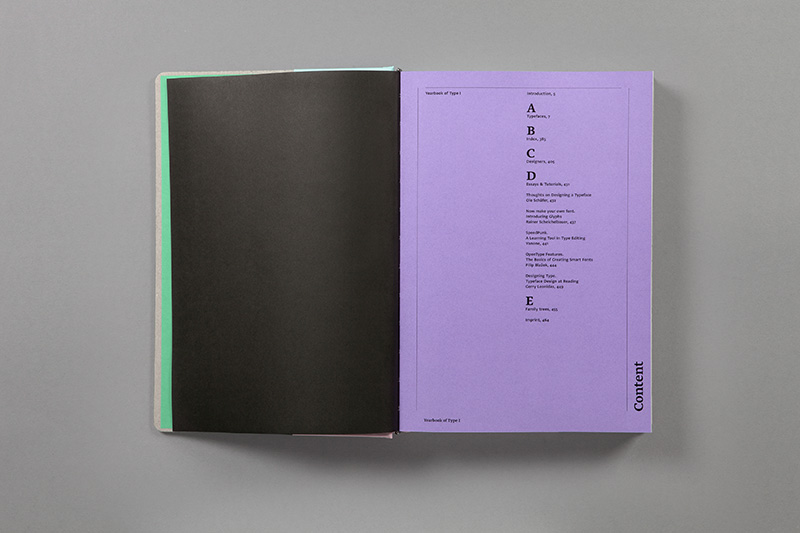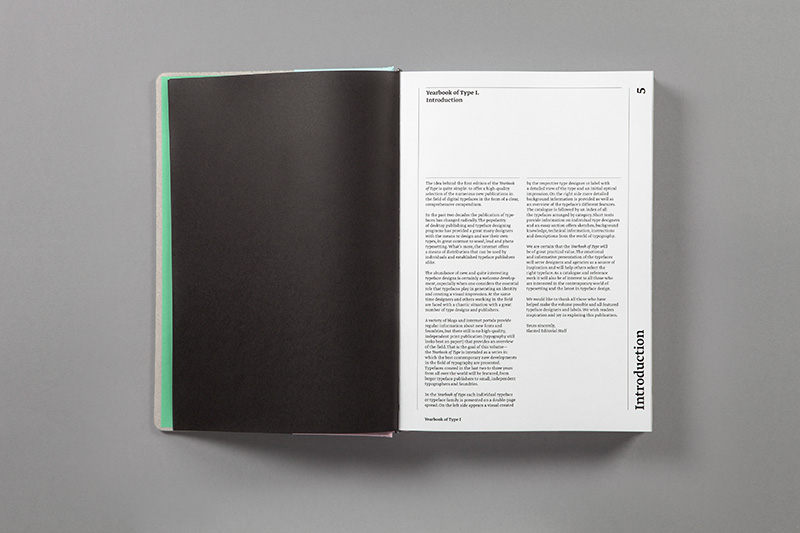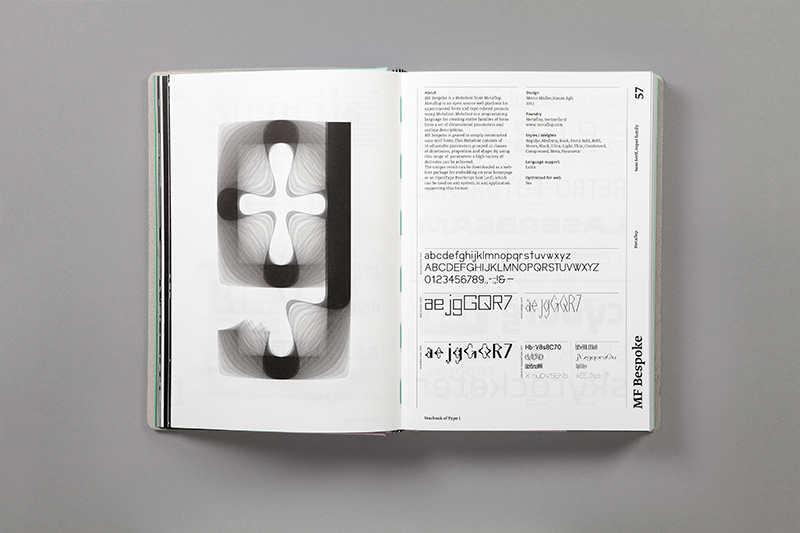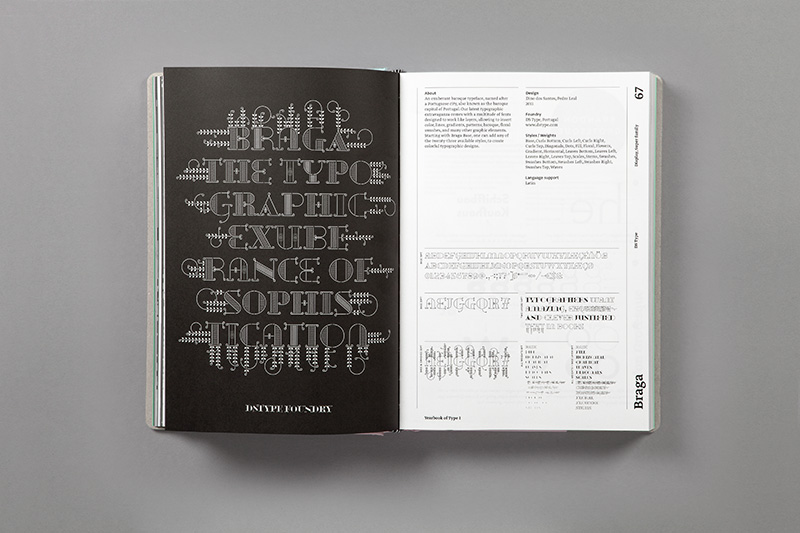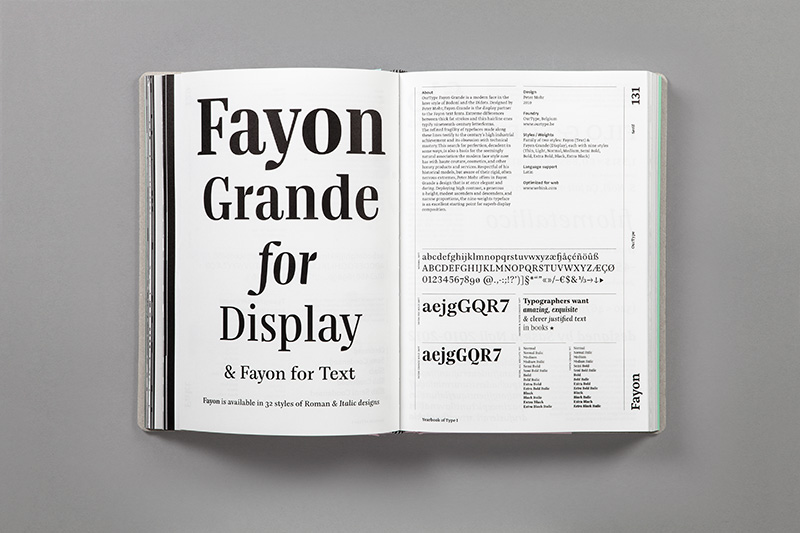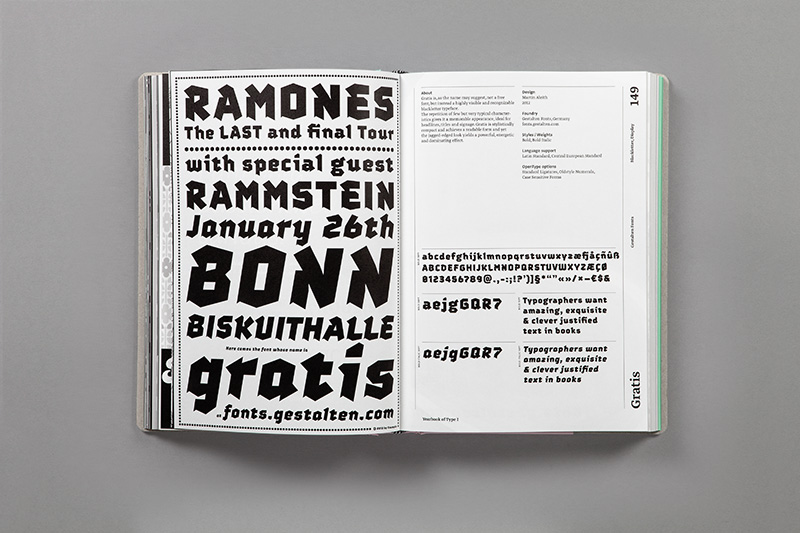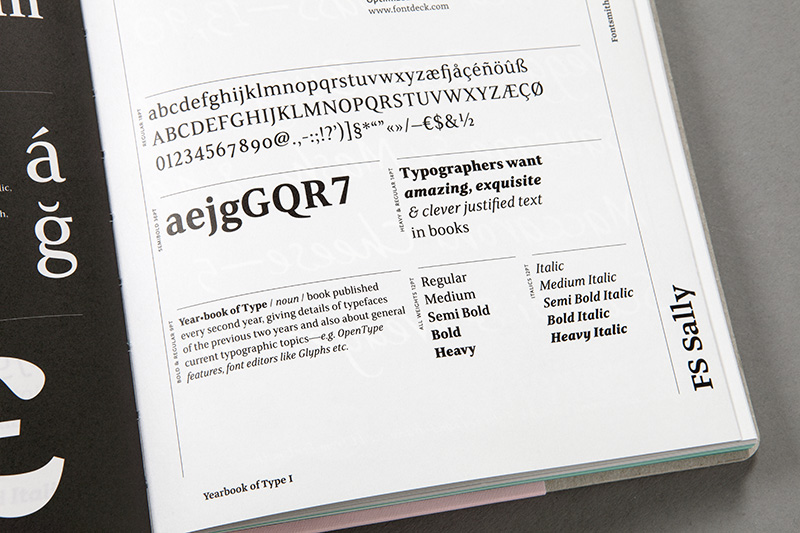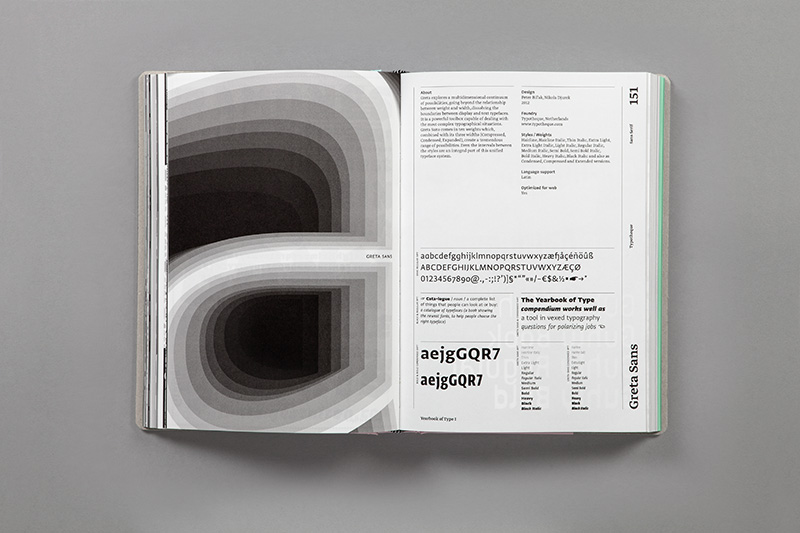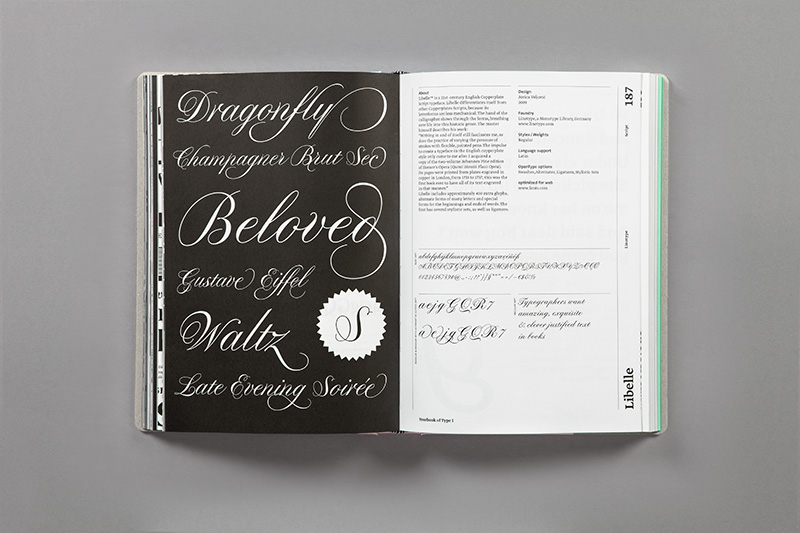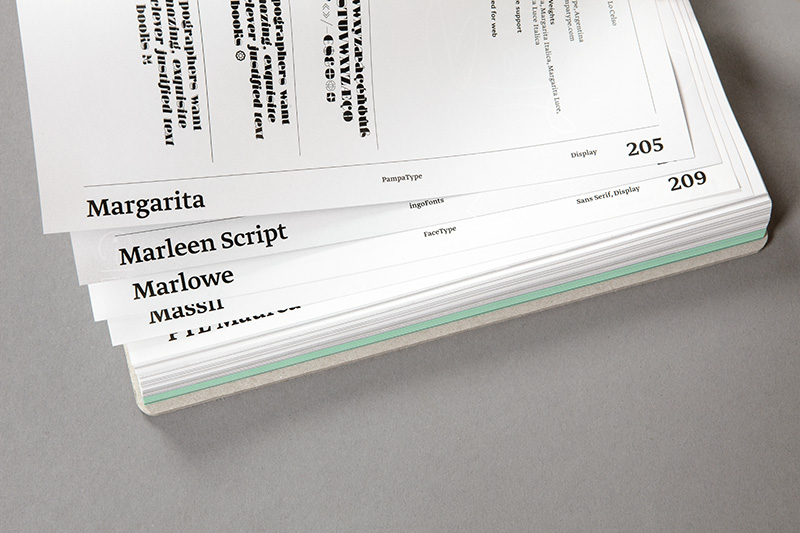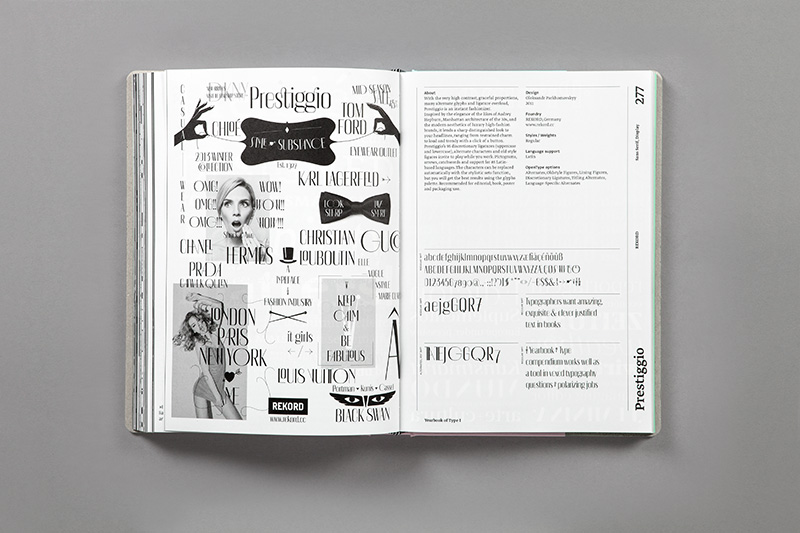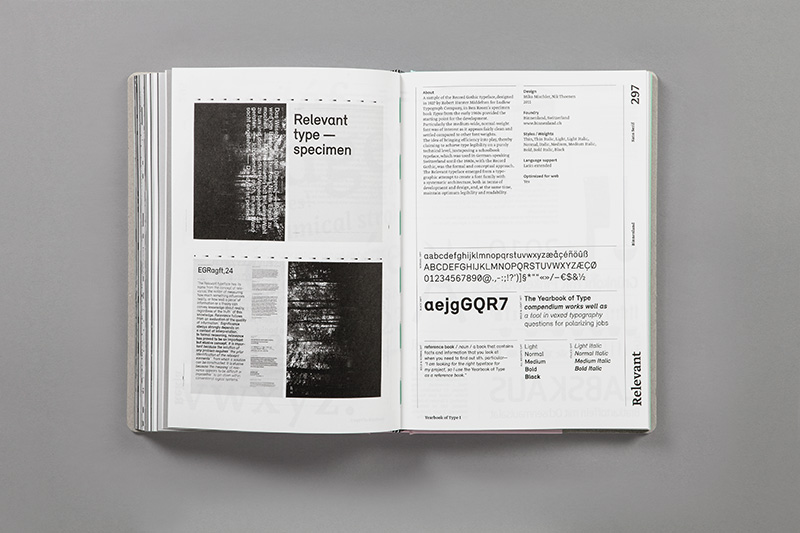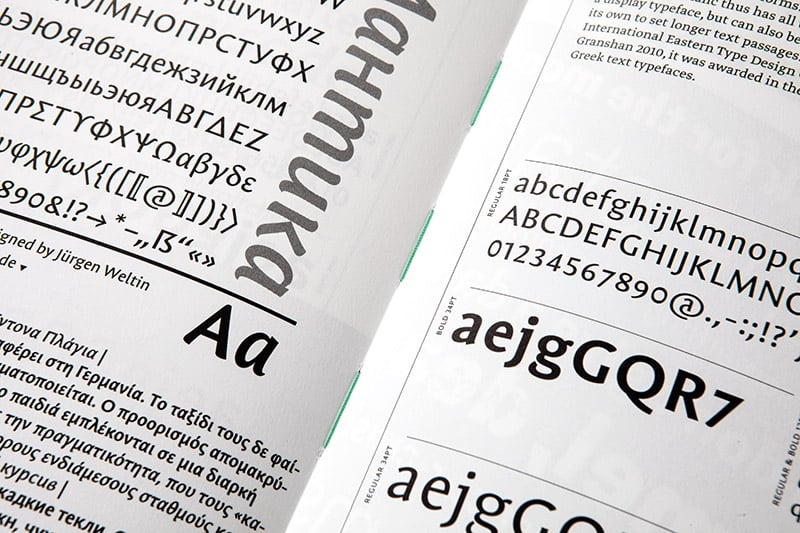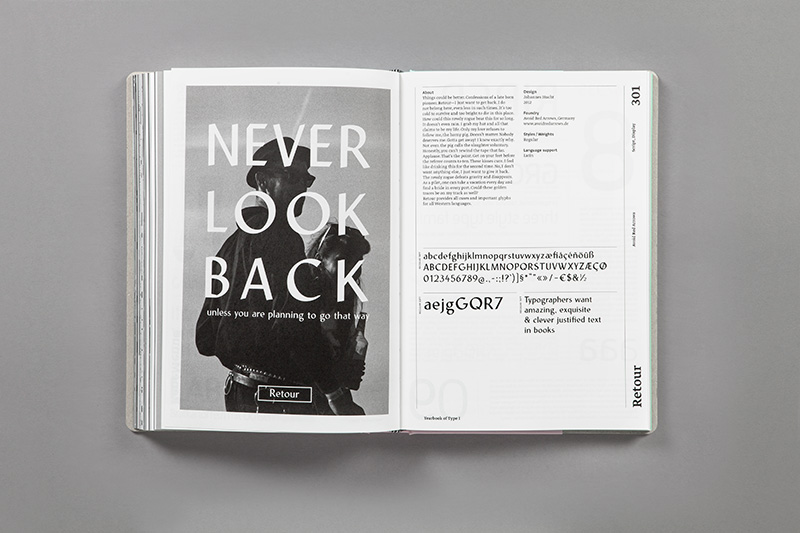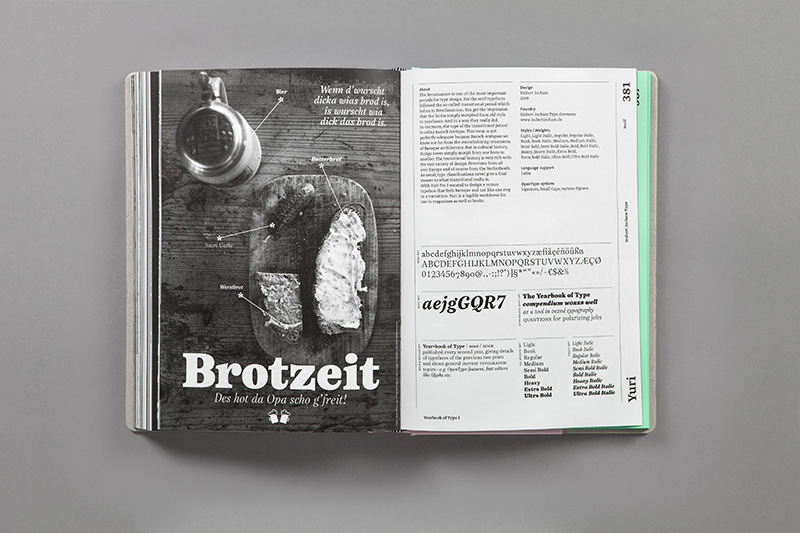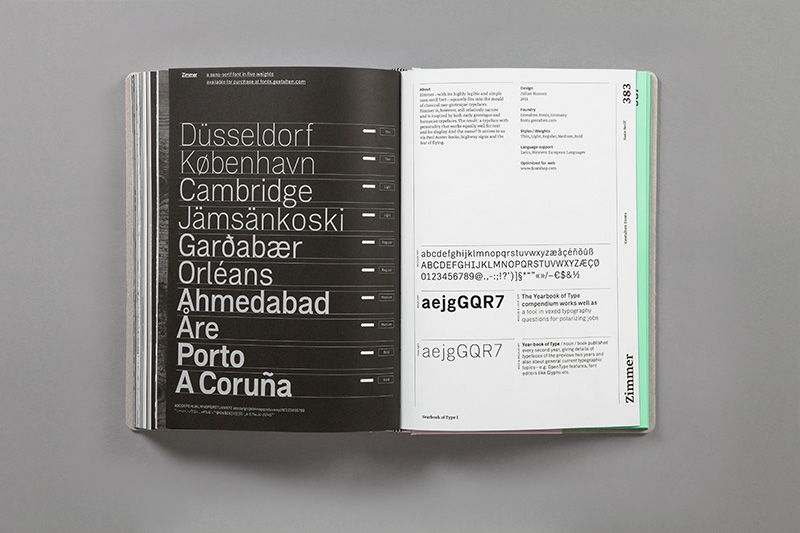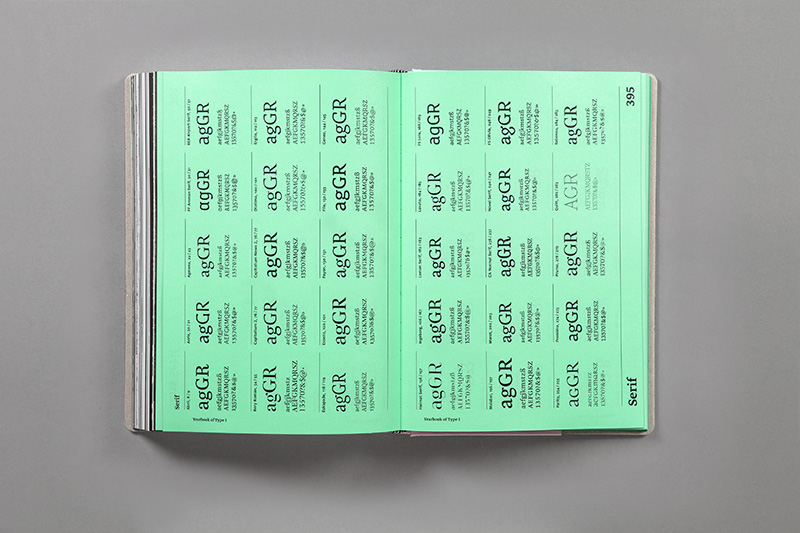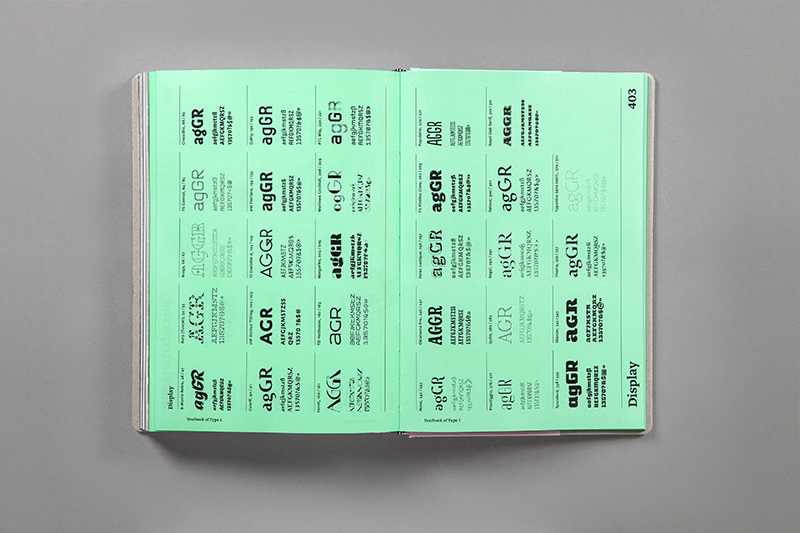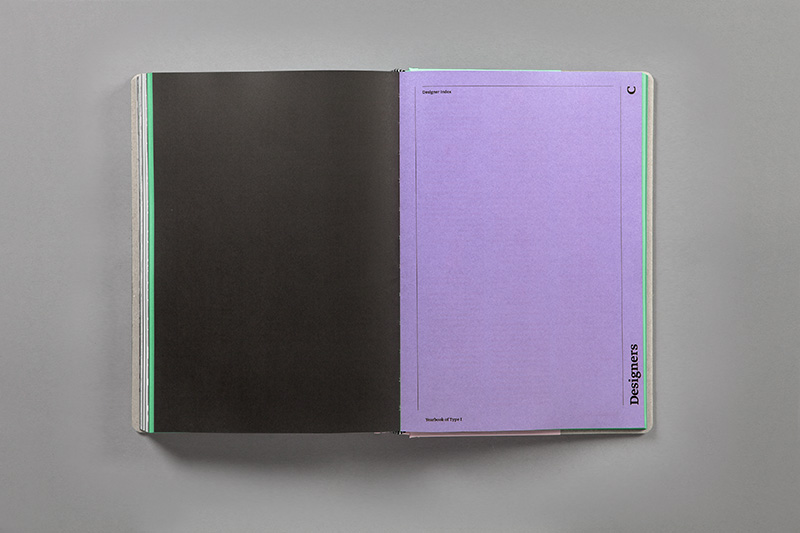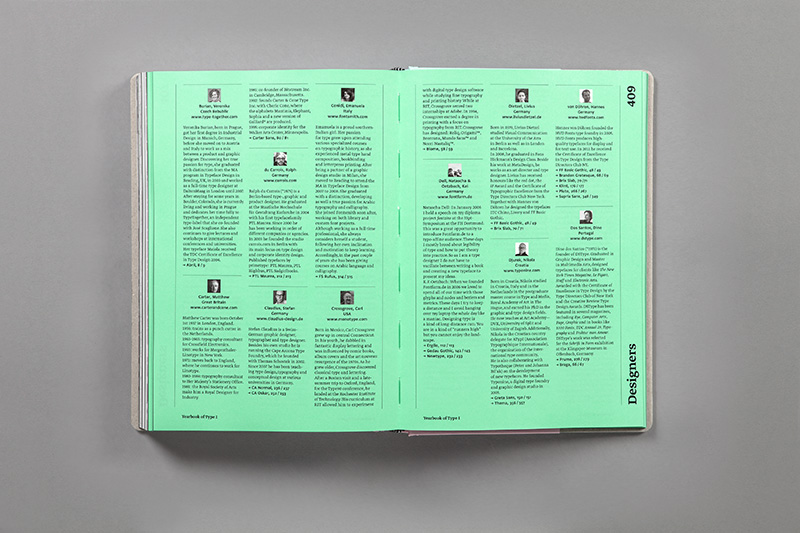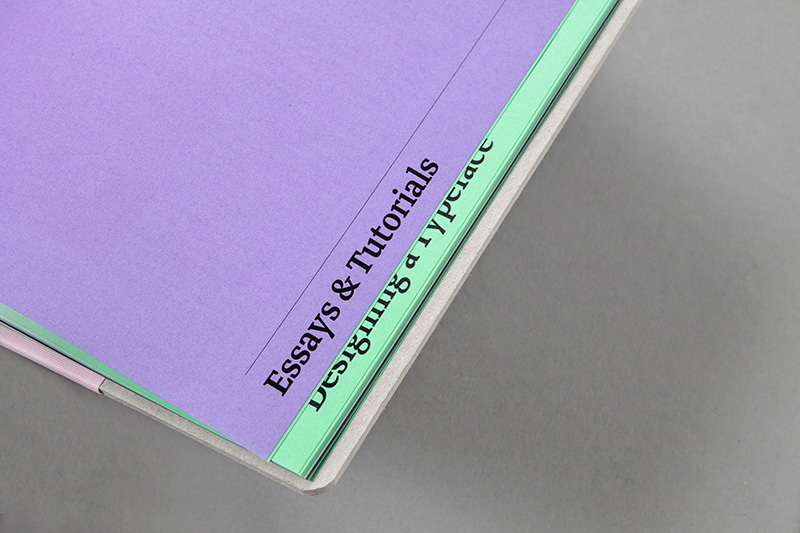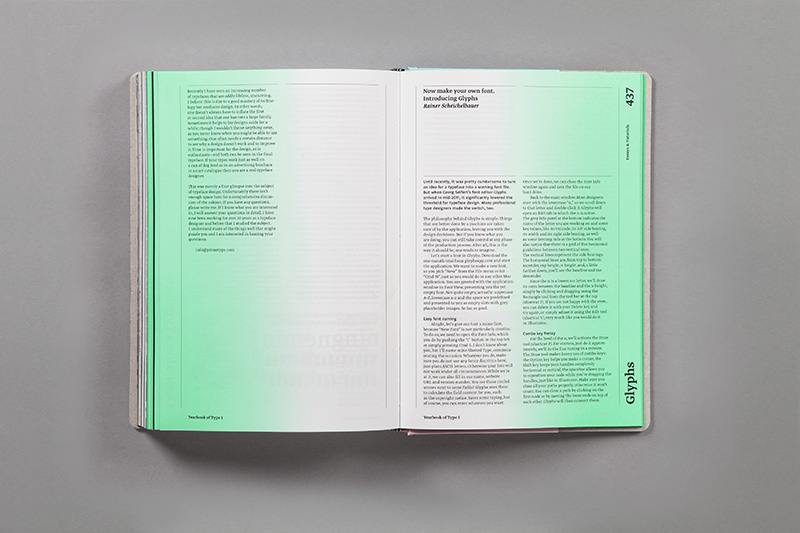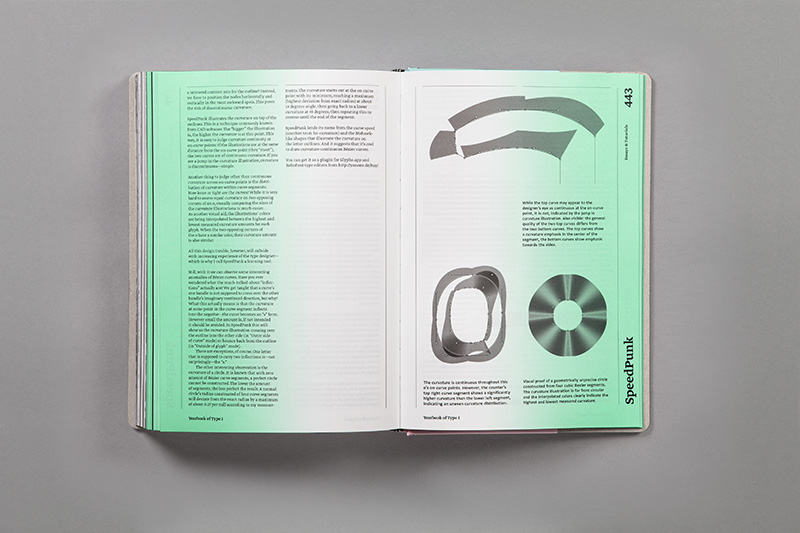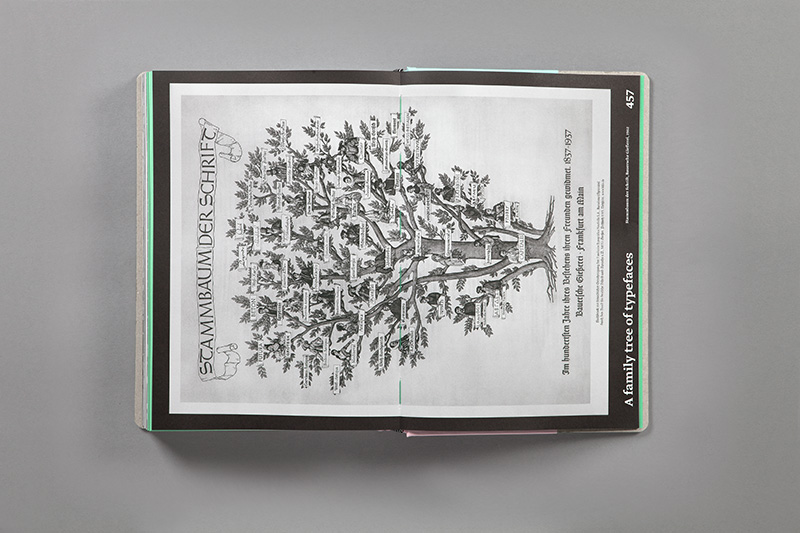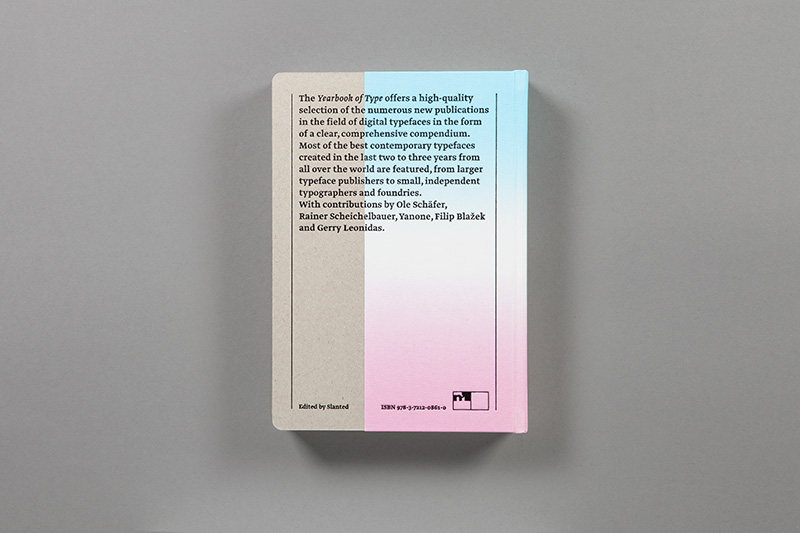 Endlich ist es da: Das Yearbook of Type I, das weltweit erste, unabhängige Kompendium, welches eine Auswahl der zahlreichen Neuerscheinungen im Bereich digitaler Schriften zusammenbringt und übersichtlich präsentiert.
In den beiden zurückliegenden Jahrzehnten hat sich die Veröffentlichung von neuen Schriften radikal gewandelt. Durch die weite Verbreitung von Desktop-Publishing und Programmen zum Entwerfen von Schriften sind sehr viele Designer im Besitz der entsprechenden Produktionsmittel, um eigene Schriften zu gestalten und zu verwenden – ganz anders als zuvor im Holz-, Blei- und Fotosatz.
Darüber hinaus stellt das Internet ein Distributionsmodell dar, das einzelne Personen ebenso wie die etablierten großen Schriftenverlage nutzen können, um Schriften zu vertreiben.
Diese Fülle neuer und häufig interessanter Schriftentwürfe ist unbedingt zu begrüßen, gerade wenn man an die identitätsgebende und visuell prägende Rolle denkt, die Schriften im heutigen Design spielen. Allerdings sind Designer und Interessierte auch mit einer Unübersichtlichkeit konfrontiert, welche die große Anzahl an Schriftgestaltungen und Schriftenverlagen mit sich bringt.
Eine Reihe von Weblogs und Internetplattformen informieren regelmäßig über diese neuen Fonts und Foundries, aber eine gedruckte – so, auf Papier sieht Typografie noch immer am besten aus –, angemessene und unabhängige Übersicht existiert bislang nicht. Hier setzt das Yearbook pf Type an – mit ihm soll eine Reihe begründet werden, die den Großteil der besten zeitgenössischen Neuerscheinungen im Bereich Typografie präsentiert. Diese in den jeweils letzten zwei bis drei Jahren erschienenen Schriften stammen aus aller Welt – von größeren Schriftverlagen bis hin zu kleinen, unabhängigen Typografen oder Foundries.
Im Yearbook of Type sind die einzelnen Schriften bzw. Schriftfamilien jeweils auf einer Doppelseite präsentiert. Auf der linken Seite steht ein vom jeweiligen Typedesigner bzw. Label gestaltetes Visual, das die Schrift großzügig darstellt und einen ersten optischen Eindruck vermittelt. Auf der rechten Seite werden Hintergründe und Detailinformationen vermittelt sowie Übersichten über die Ausstattung der Schrift gegeben. An diesen Katalogteil schließt sich ein nach Kategorien geordneter Index der im Katalog enthaltenen Schriften an. In kurzen Texten werden die Schriftgestalter in alphabetischer Reihenfolge porträtiert. Eine Sektion mit Essays bietet darüber hinaus Schaubilder, Hintergrundwissen, technische Aspekte, Anleitungen oder Beschreibungen aus der Szene. Mit Beiträgen von Ole Schäfer, Rainer Scheichelbauer, Yanone, Filip Blažek und Gerry Leonidas.
Das Yearbook of Type bietet einen hohen Gebrauchswert, die emotionale und informative Präsentation der Schriften dient Designern oder Agenturen als Inspiration und ist eine Hilfe bei der Auswahl von Schriften. Als Katalog und Nachschlagewerk möchte es aber darüber hinaus alle jene ansprechen, die sich für zeitgenössische Schriften und aktuelles Typedesign interessieren.
Yearbook of Type I
Herausgeber: Slanted
Verlag: Niggli
Gestaltungskonzept und Umsetzung: MAGMA Brand Design
Veröffentlichung: Juni 2013
Umfang: 464 Seiten
Format:165 × 240 mm
Sprache: Englisch
Specials: Gebundene Ausgabe mit Halbleinen
ISBN: 978-3-7212-0861-0
Preis: 49,80 Euro
SOLD OUT