Meine Typen: das ist das Material, mit dem ich arbeite, wenn ich meine Künstlerbücher drucke: Blei- und Holzlettern. Die älteste Schrift wurde 1890 entworfen, die jüngste stammt aus dem Jahr 1966.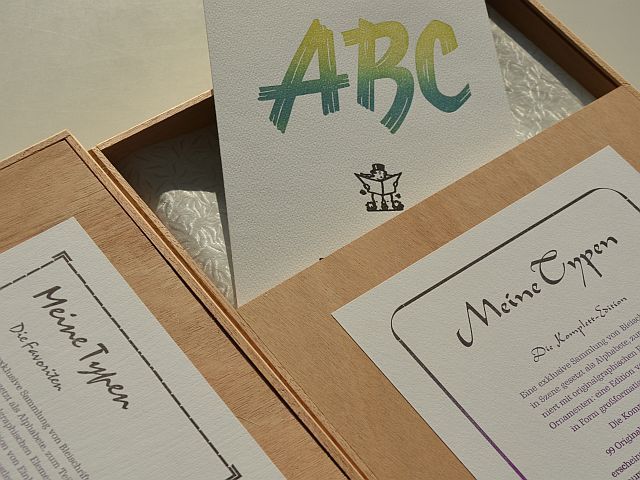 Meine Typen: das ist jetzt auch eine Edition von Originalgraphiken eben dieser Lettern. Jede Schrift wurde einzeln in Szene gesetzt im Format A5. Gedruckt wurden die knapp 100 Motive in reiner Handarbeit und über den Zeitraum von ziemlich genau einem Jahr auf der Andruckpresse (Marke Korrex) in nicht-nummerierter aber limitierter Auflage. Verwendet wurden ausschließlich moderne Designpapiere in Weiß, Natur oder Grau und von hoher Grammatur. Auf der Rückseite sind Schrift und Schriftgestalter bzw. -gestalterin aufgeführt. Die Sammlung enthält Vertreter aller Schriftkategorien von Serif über Sans und Slab bis Hand ...
Die Originaldrucke sind sowohl einzeln als auch in Form von zwei Sondereditionen erhältlich:
Die Komplett-Edition enthält 99 Originale in 2 Holzkästchen und ist lediglich in einer limitierten Auflage von 3 Sets zu haben. Subskription noch bis 31.03.2013. Die Favoriten-Edition besteht aus 50 Originalen in 1 Holzkästchen, die Motive können dabei ganz individuell und den persönlichen Vorlieben entsprechend zusammengestellt werden.
Bestellungen über www.papiergebunden.de
Orders taken at: www.paper-fold.papiergebunden.de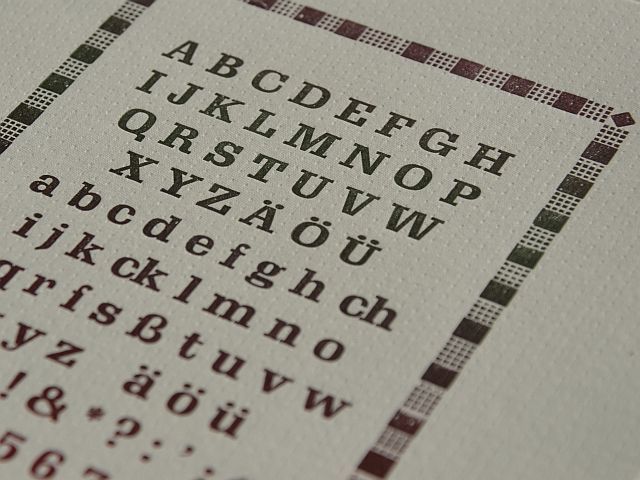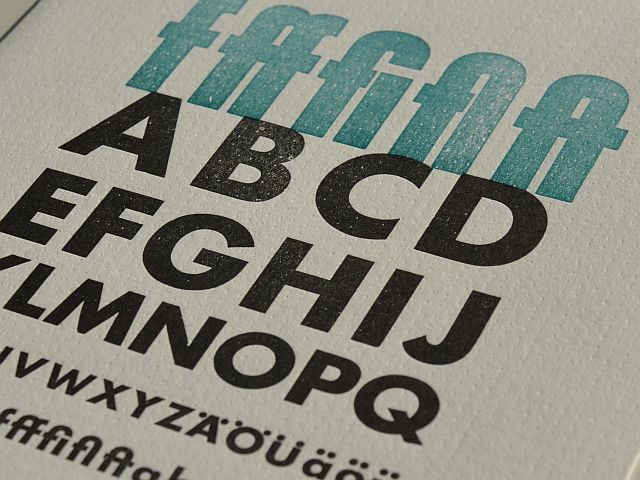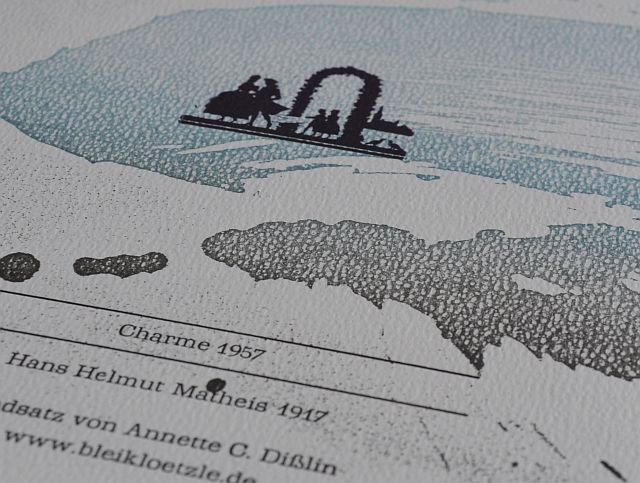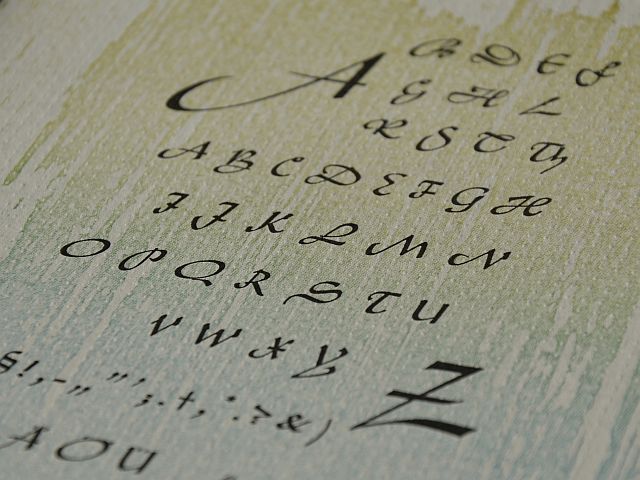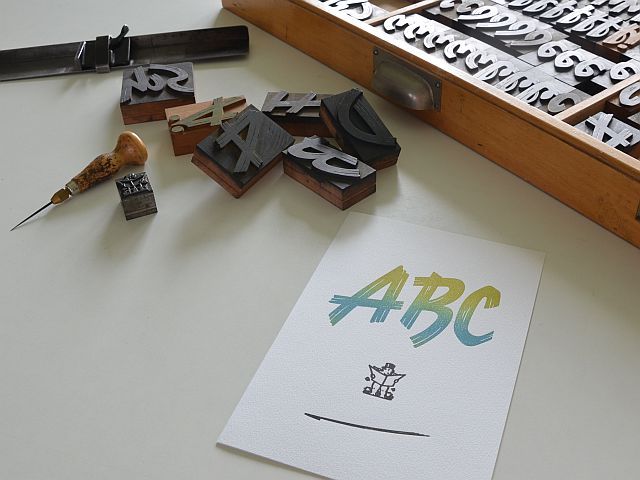 Verwandter Artikel
Einfach wunderschöne Handarbeit! Meine Typen: Das ist das Material, mit dem ich arbeite, wenn ich meine ...
Submitted by Julia on 19.02.2013
Nächstes Portfolio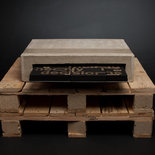 Drei Kommunikationsdesigner aus Mainz thematisieren »Entscheidungen« in einem 80kg schweren Buchprojekt aus ...
Submitted by stabilo on 21.02.2013
in Design
Vorheriges Portfolio
Visual style for VI. Zlín Youth Salon 2012. Zlín Youth Salon is an exhibition of Czech and Slovak artists under 30 ...
Submitted by michal.krul on 17.02.2013
in Graphics