Revolution or evolution? Fall or rise? Whorehouse or paradise? Cola or guarapo? Marlboro or Cohiba? Beans or lobster? Freedom or Guantanamo? Track suit or tie? Internet or carrier pigeon? Salsa or rap? Old-timer or Turbo? Museum or future-lab? Work or none? Hope or exile? Or a mix of all of these queries? It's different than we think – much more complicated, deep and full of surprises. Reason enough to dedicate the 21st issue of Slanted Magazine to a young generation of Cuban designers and artists.
"Slanted #21: CUBA – The New Generation" illuminates contemporary design, photography, illustration and typography from Cuba with a special focus on Cuban poster art – most projects and artworks have never been shown outside Cuba
We are very happy to present numerous essays and reports: "Chico & Rita – A film by Fernando Trueba and Javier Mariscal" as well as "Malecón Buena Vista" by Wolfgang Wick (DE), "Happiness" by Frank Wiedemann (DE), "Havana Today, Havana Cultura" by Randall Koral (FR), "Necessary Things" byå Ernesto Oroza (US), "Posters as Bridges" by Carlos Zamora (US), "Design on an Island" by Pedro Contreras Suárez (CU), "Give Guantanamo Back to Cuba" by Jonathan M. Hansen (US), "Equal among equals – The Emporer's New Clothes" by Michael Schmidt (DE), "The Human Memory Machine" by Ian Lynam (JP) as well as "Cuba, mi amor" by Anna Berkenbusch (DE). Furthermore we talked to Hartwig Runge (Ingo Graf, DE), Javier Mariscal (ES), Mario MC (CU), Sachie Hernández Machín (CU), Sara Vega Miche (CU), Nelson Ponce Sánchez (CU), Raúl Valdés González (Raupa, CU), Michele Miyares Hollands (CU), Giselle Monzón Calero (CU), Roberto Ramos Mori (CU), Edel Rodríguez Molano (Mola, CU), Pepe Menéndez (CU), Eduardo Sarmiento (US), Daniel Díaz Milán (CU), Carlos Segura (US), Pablo A. Medina (US), Claudio Sotolongo (CU), Jorge González (DE) and Yoan Pablo Hernández (DE). In our interview format (10 x 10) 10 international designers gave answers to 10 questions about poster design – Andrew Lewis (CA), Anette Lenz (FR), Götz Gramlich (DE), Gunter Rambow (DE), Harmen Liemburg (NL), Jeff Kleinsmith (US), Kiko Farkas (GR), Niklaus Troxler (CH), Takashi Akiyama (JP) und Yossi Lemel (IL).
There are also some innovations to go along with the new issue:
a) The first issue of 2013 appears in a new format (16 x 24 cm) and bigger volume (320 (!) pages) and will be released 2 times a year in spring and autumn from now on.
b) Thanks to the preceded crowdfunding, this issue is completely bilingual (English/Spanish).
c) Slanted is now interactive: With the free Augmented Reality app Junaio you can experience lots of extras.
d) The additional booklet "Contemporary Typefaces" presents the most interesting typefaces from the last six months: Agmena (Linotype Originals), Aleksei (Fatype), Classic Grotesque (Monotype), Conspired Lovers (HaraldGeisler.com), Daphne (TypeManufactur), Gemma (Mota Italic), Irma Text Narrow (Typotheque), Lettera-Txt (Lineto.com), Lupa Sans Pro (Volcano Type/MyFonts), Macula (Bold Monday), MeM (26+), Paris Pro (Moshik Nadav Typography), Publico Banner (Commercial Type) and Worthe Numerals (House Industries).
e) Slanted #21 is the bachelor thesis of Falko Gerlinghoff and Markus Lange, students at Burg Giebichenstein University of Art and Design.
Slanted Magazine #21: 
CUBA – The New Generation
Editor: MAGMA Brand Design
Release: April 4th, 2013
Volume: 320 pages
Format: 16 x 24 cm
Language: English, Spanish

www.facebook.com/slantedcubanposterart
Jetzt für ein Slanted Abonnement entscheiden und keine Ausgaben mehr verpassen. Sei up-to-date mit dem Zeitgeist von Typografie und Design. Wer die Ausgabe hier im Shop kauft, erhält außerdem einen kostenlosen Portfolio-Zugang auf slanted.de, um eigene (typo-)grafische Arbeiten oder einen neuen Font zu präsentieren. Auch erhältlich über amazon.de und amazon.com.
Revolution oder Evolution? Steigen oder fallen? Freudenhaus oder Paradies? Cola oder Guarapo? Marlboro oder Cohiba? Bohnen oder Hummer? Freiheit oder Guantanamo? Trainingsanzug oder Krawatte? Internet oder Brieftaube? Salsa oder Rap? Old-Timer oder Turbo? Museum oder Zukunftslabor? Arbeit oder keine? Hoffnung oder Exil? Oder eine Mischung aus allem? Kuba ist anders als wir denken – viel komplizierter, tiefgründiger und voller Überraschungen. Grund genug, die 21. Ausgabe des Slanted Magazins einer Generation junger kubanischer Künstler und Designer zu widmen.
"Slanted #21: CUBA – The New Generation" präsentiert aktuelles Design, Fotografie, Illustration und Typografie aus Kuba. Besonderes Augenmerk wird dabei auf die kubanische Plakatkunst gelegt – viele Arbeiten wurden noch nie außerhalb Kubas präsentiert.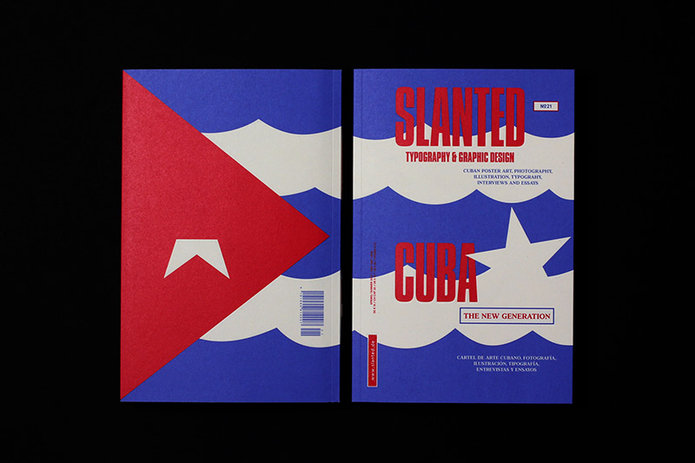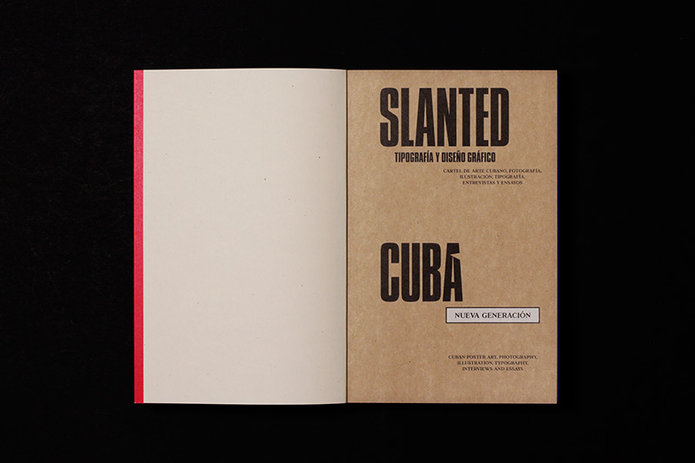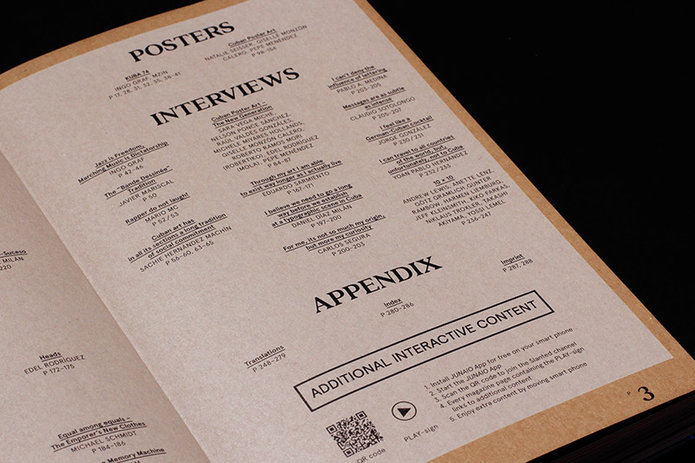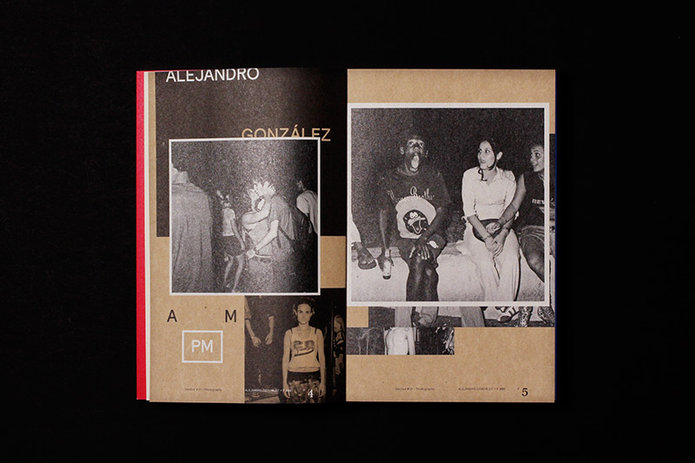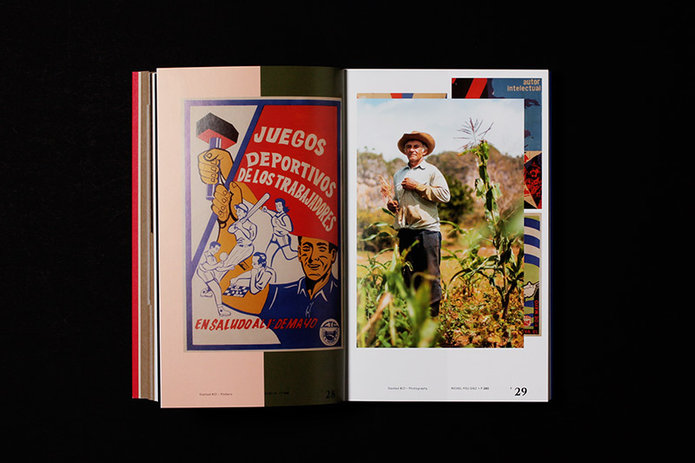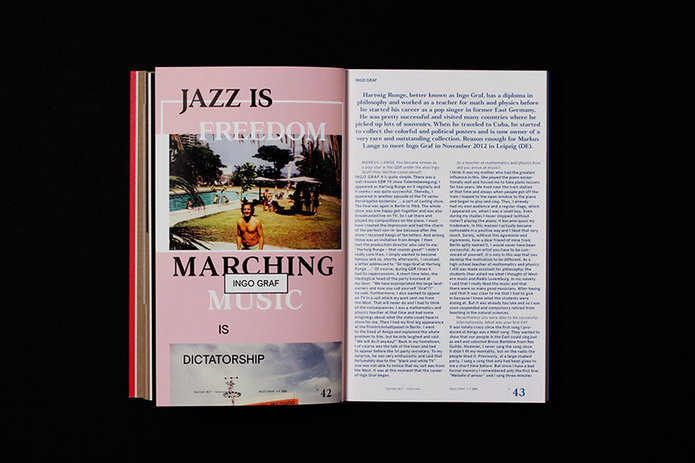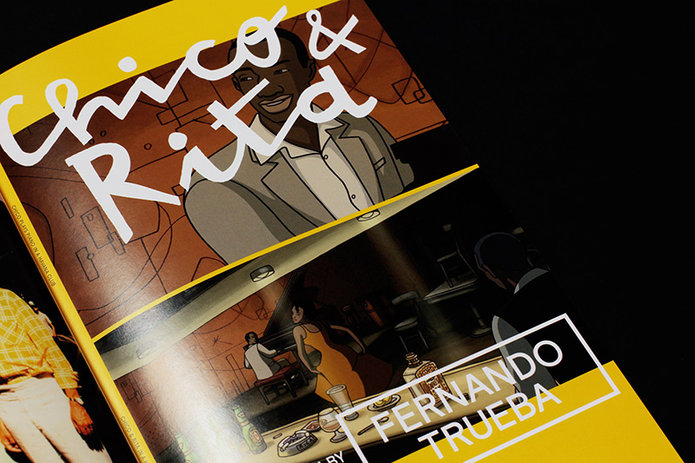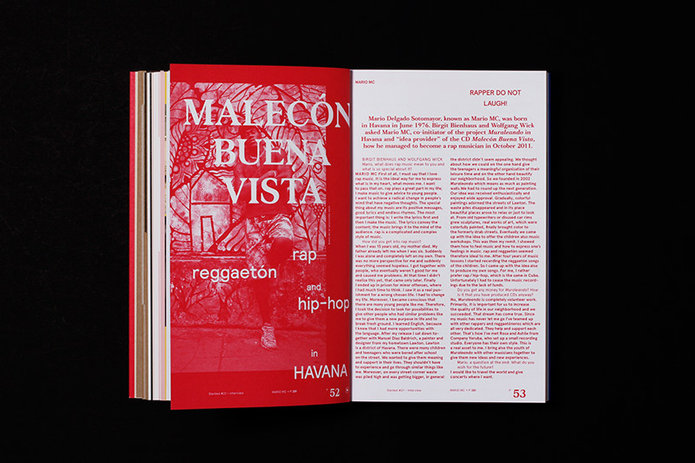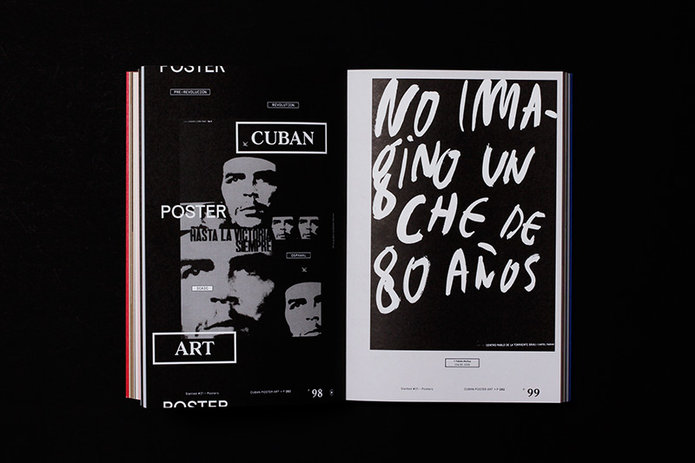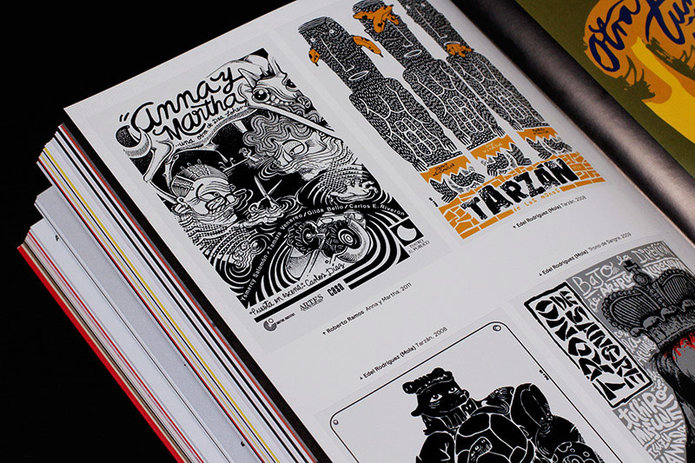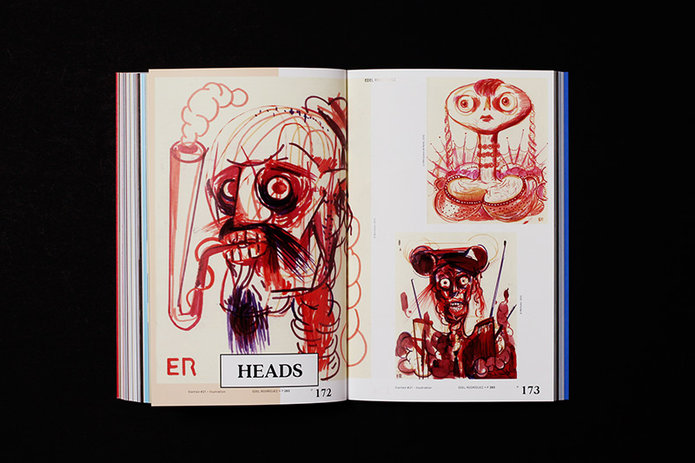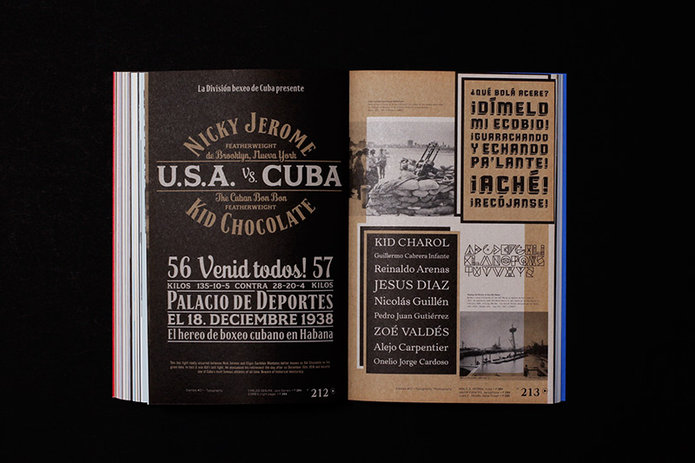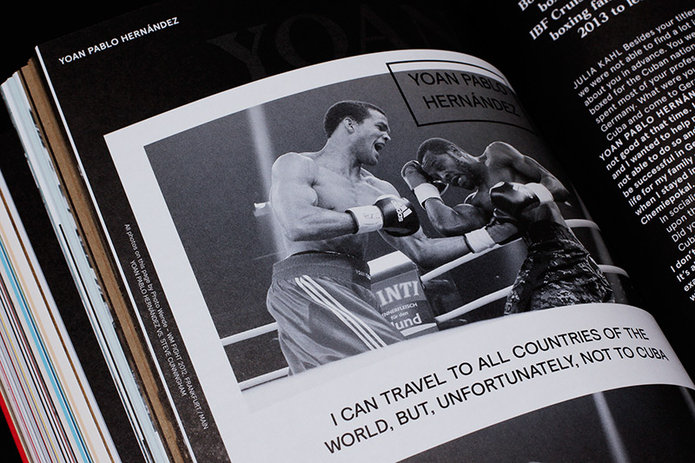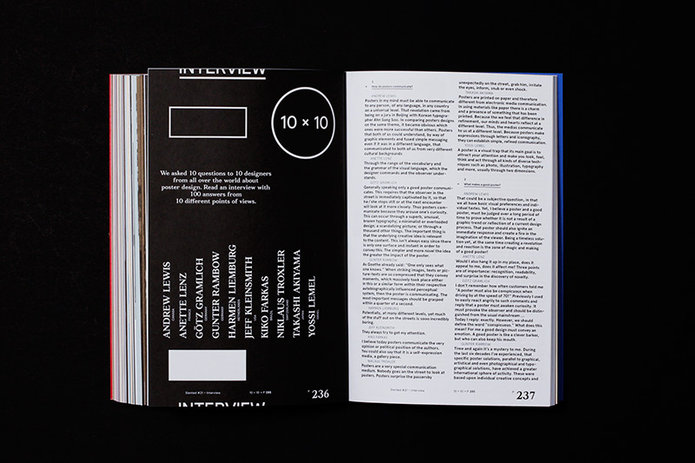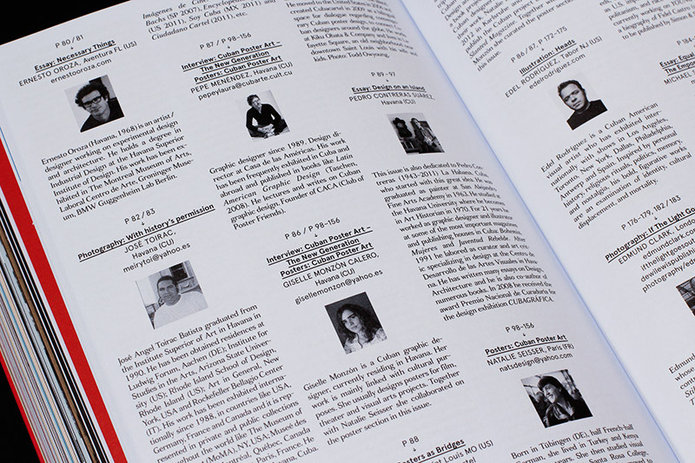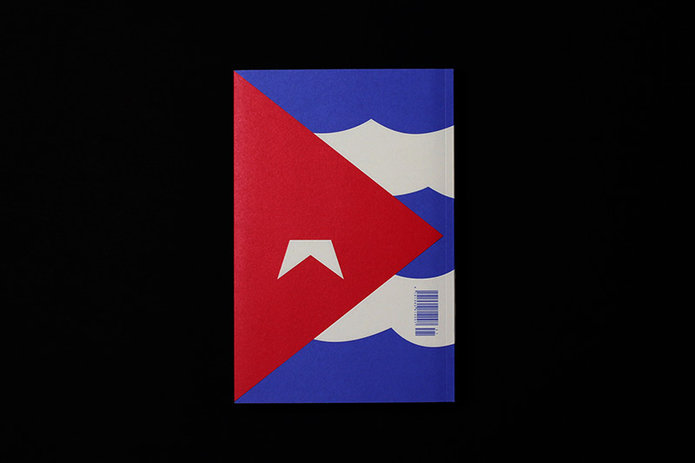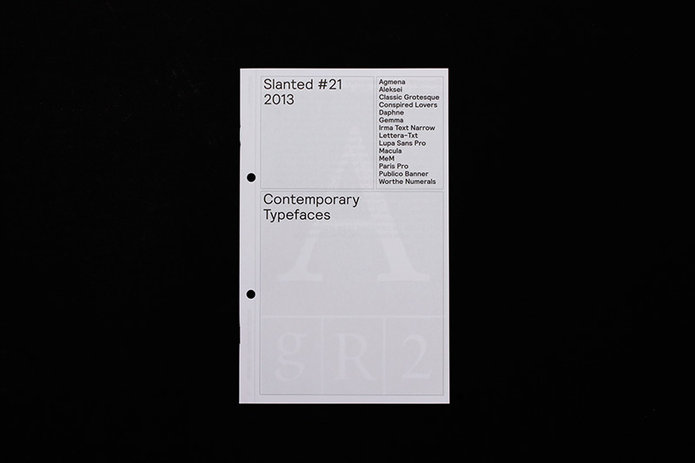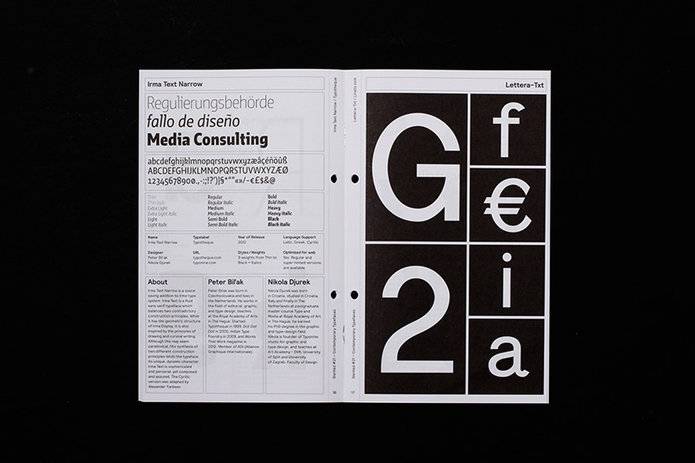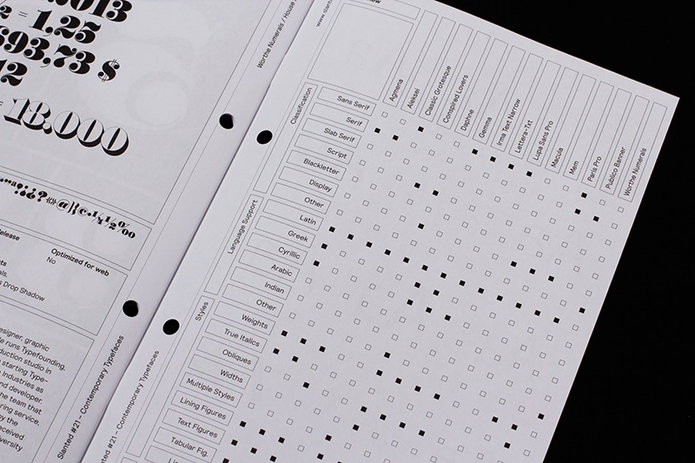 SOLD OUT