Slanted #15 – Experimental deals with experimental design strategies in typography and graphic design. This issue presents projects incorporating the accident into the design process, works based on mistakes and inaccuracy, fonts that derive from a concept or a system – in the end work that experiments or goes unconventional ways in design.
The playful handling of tools, forms and concept is a popular procedure to broaden the consciousness in typography. It seems to be (regarding the huge amount of entries for this issue) a widespread phenomenon, very popular at design schools and universities. This is not a surprising fact – especially in interaction with a model, experimental results are the foundation of a theory. We placed a special experimental type section with 48 pages in this issue to be able to present a large collection of typographical experiments.
Inaccuracies sometimes lead to new precision – as in this issue's text font. The typeface Korpus has been designed by Michael Mischler and Nik Thoenen of Swiss fontlabel Binnenland. It is based on a careful analysis of inaccuracy occuring in the print image of early 20th century fonts.
This issue's cover is realized in an oldfashioned, experimental procedure, too: Its print sheet has been produced in rainbow printing using HKS colors.
We are proud to present the photo series of Matthias Hubert (Dortmund), who photographed fans of the current German soccer champion, and of Ken Rosenthal (Tucson, AZ), who opens the darkroom to the experiment. The type essays of Christine Hartmann (Leipzig), Will Hill (Cambridge) and Shelley Gruendler (Galiano Island) deal with strategies of the experiment in typography. Read interviews with Peter Bi'lak (The Hague), Michael Mischler and Nik Thoenen (Berne), Martin and Thomas Poschauko (Au near Bad Aibling), Oded Ezer (Givatayim), Donald Beekman and Liza Enebis (Amsterdam) and Neville Brody (London) as well as an essay about Japanese Modernism, the 5th part of the Tokyo Report, both by Ian Lynam (Tokyo), and the next sonic travelogue by Frank Wiedemann (Berlin).
Slanted Magazin #15
Experimental
Publisher: MAGMA Brand Design
Release: 01.09.2011
Volume: 180 pages
Format: 21 x 27 cm
Language: English, German
Jetzt für ein Slanted Abonnement entscheiden und keine Ausgaben mehr verpassen. Erhalte 2 Ausgaben pro Jahr per Post und spare Geld und Zeit. Sei up-to-date mit dem Zeitgeist von Typografie und Design. Wer die Ausgabe über den Slanted Shop kauft, erhält außerdem einen kostenlosen Portfolio-Zugang auf www.slanted.de, um eigene (typo-)grafische Arbeiten oder einen neuen Font zu präsentieren. Auch auf amazon.de und erhältlich.
Slanted #15 – Experimental beschäftigt sich mit gestalterischen Strategien des Experiments. In dieser Ausgabe sind Arbeiten zu sehen, die den Zufall einbeziehen, die auf Fehlern und Ungenauigkeiten basieren, die konzeptuell oder systematisch abgeleitet sind – durchgängig Arbeiten, die andere, unkonventionelle Wege in der Gestaltung gehen.
In der Typografie ist der spielerische Umgang mit Werkzeug, Form und Konzept ein beliebtes Mittel zur Bewusstseinserweiterung. Dies ist (betrachtet man die hohe Anzahl der Einreichungen für diese Ausgabe) ein weit verbreitetes Phänomen, welches besonders häufig im Hochschulumfeld anzutreffen ist. Das ist nicht weiter verwunderlich, zumal im Zusammenspiel mit einem Modell experimentelle Ergebnisse die Grundlage einer Theorie sind. Daher befindet sich in dieser Ausgabe eine umfangreiche Sammlung solch typografischer Experimente in einem 48-seitigen Sonderteil.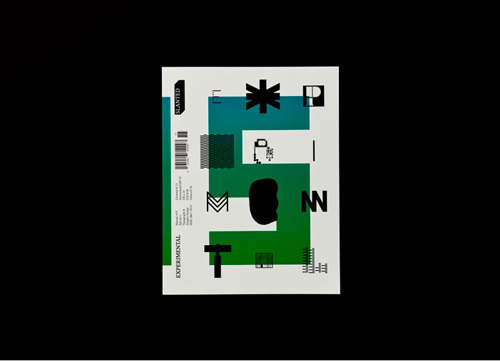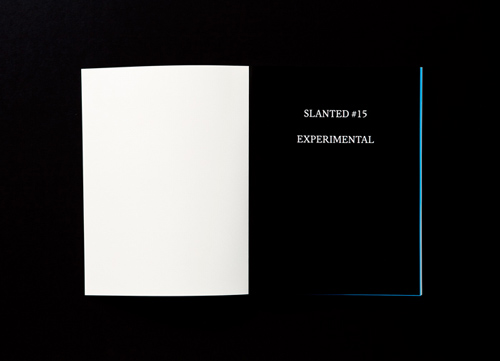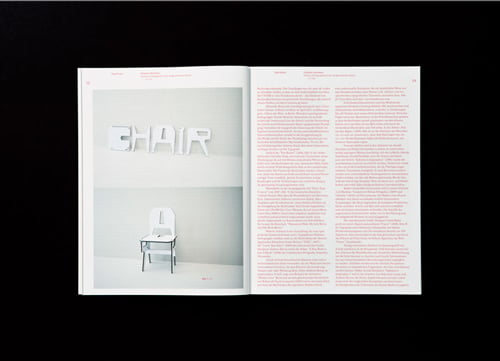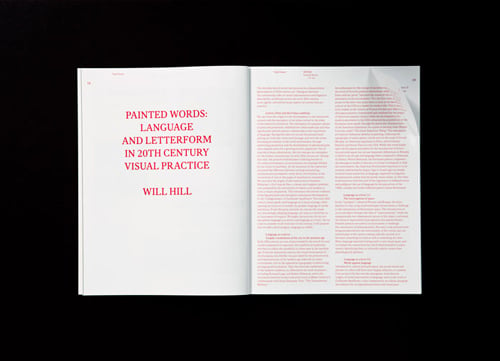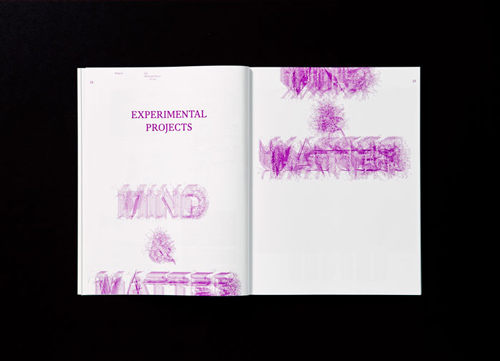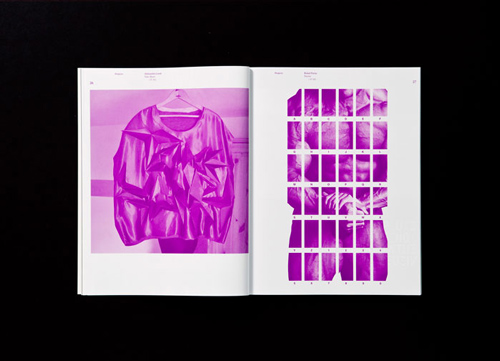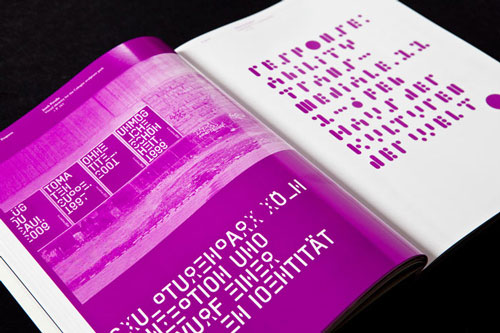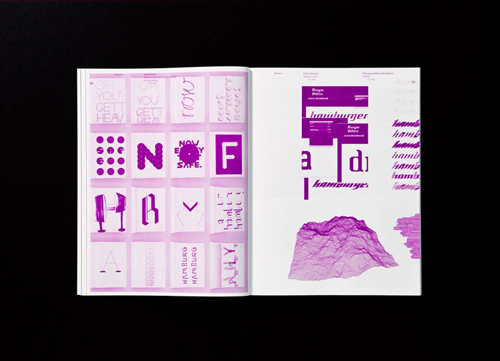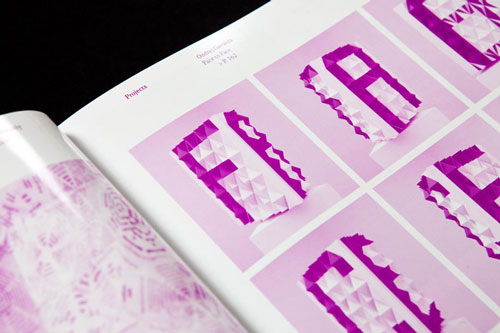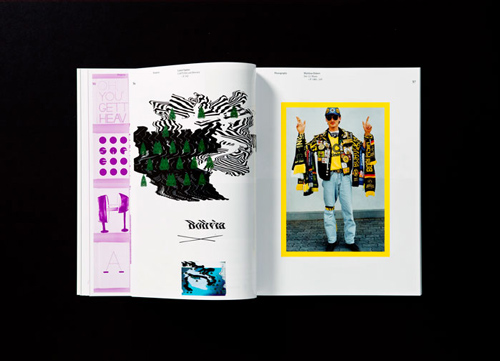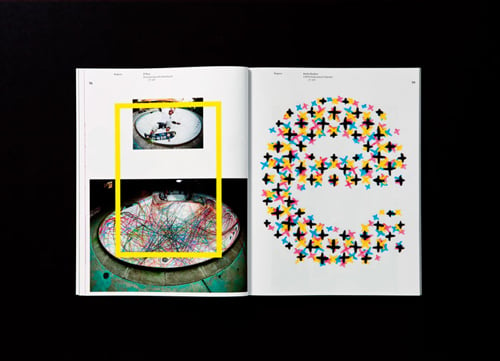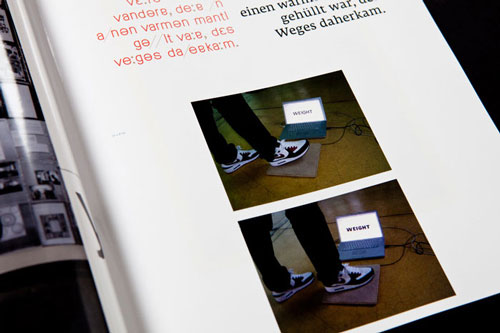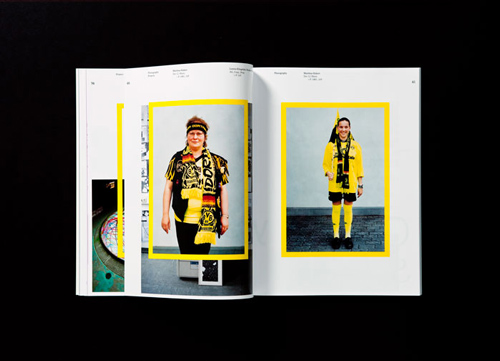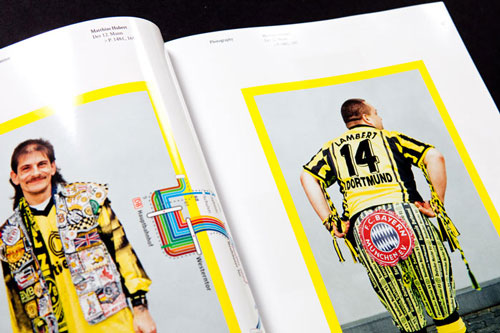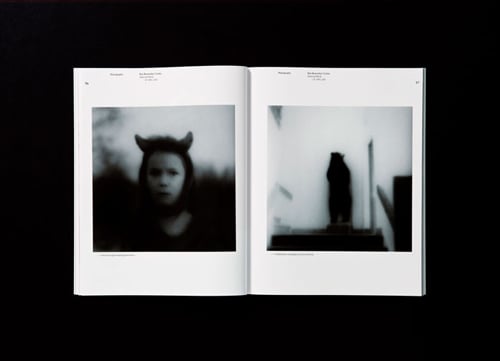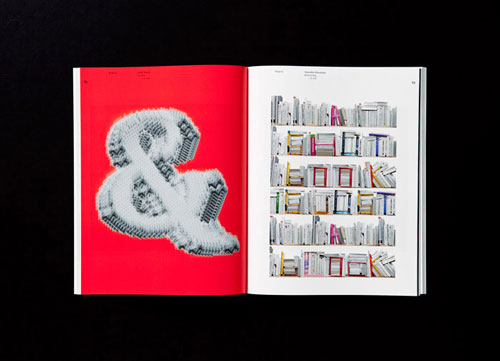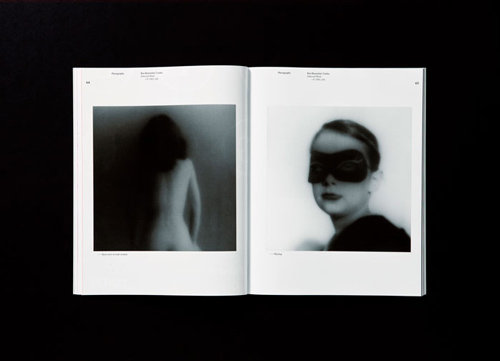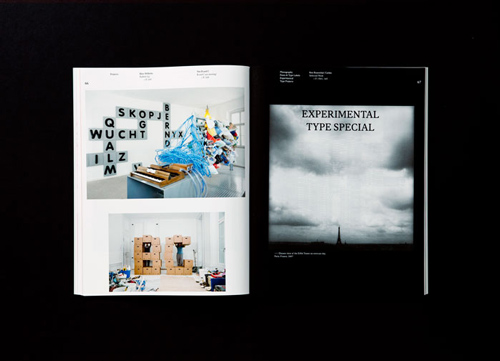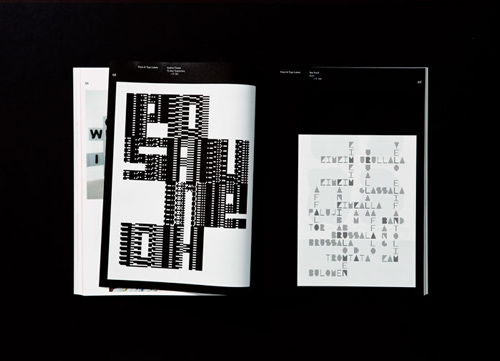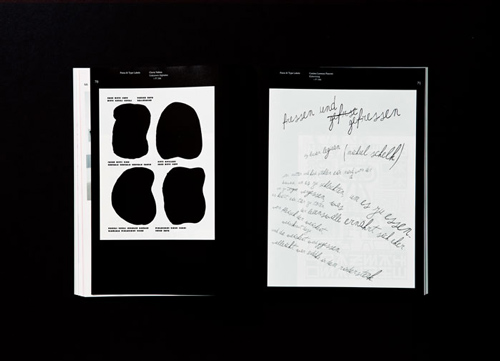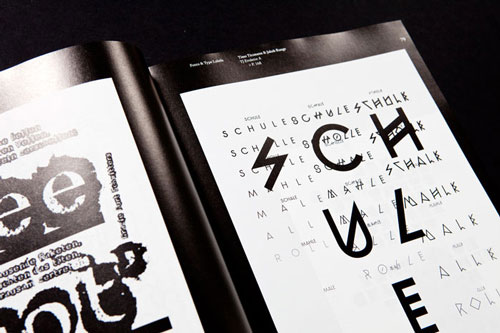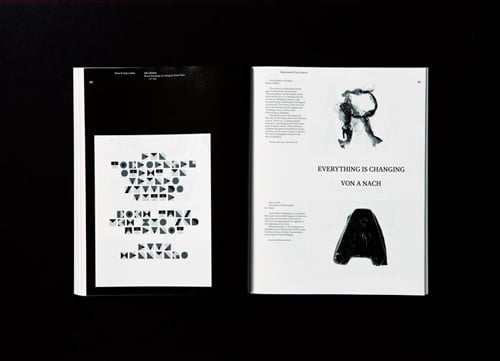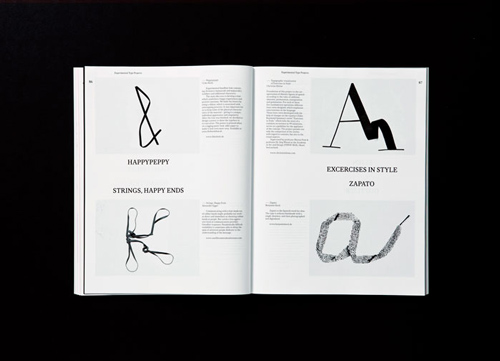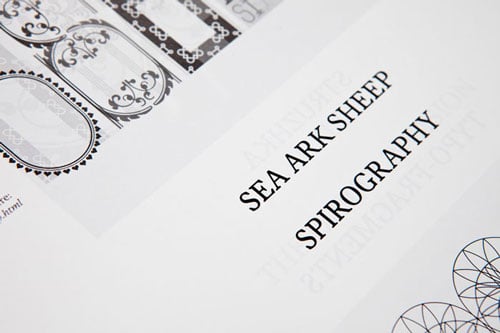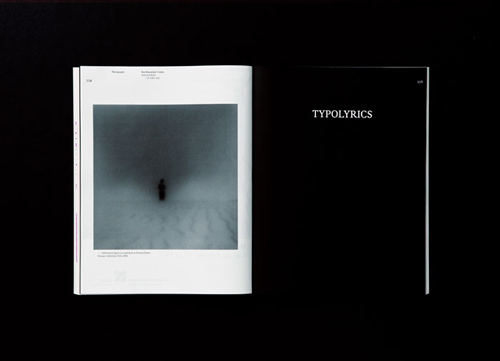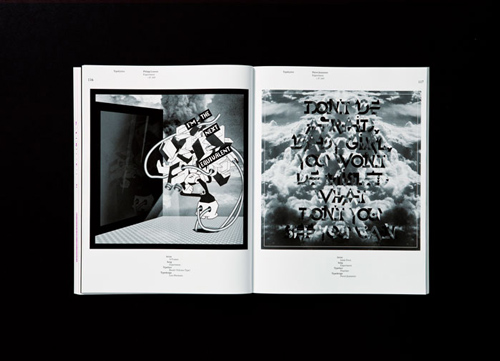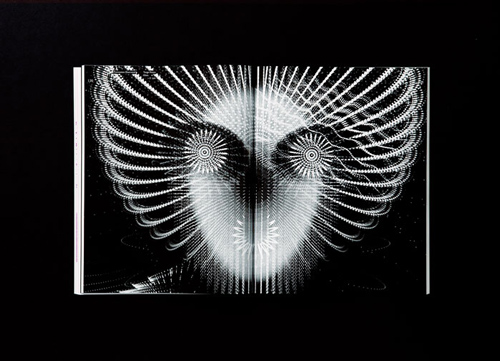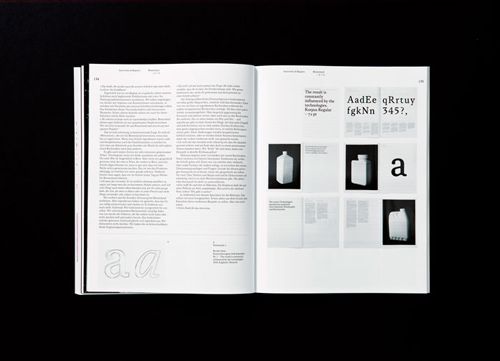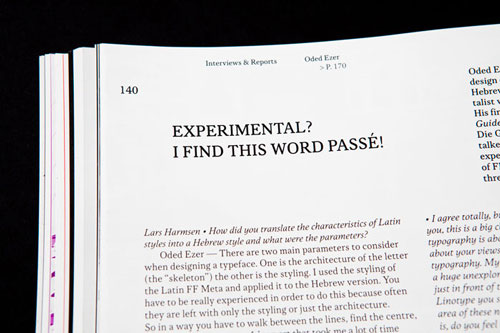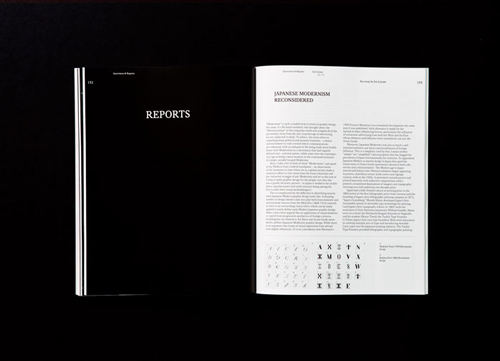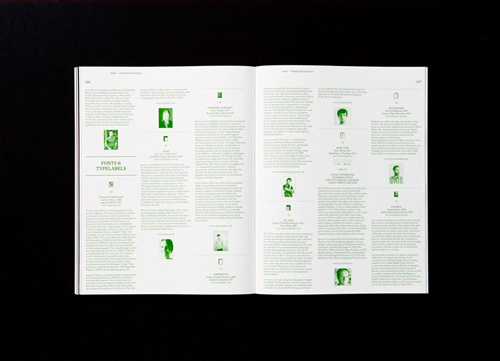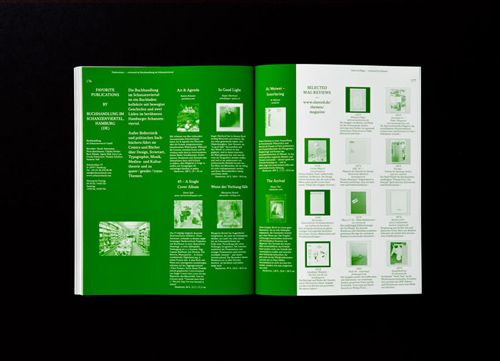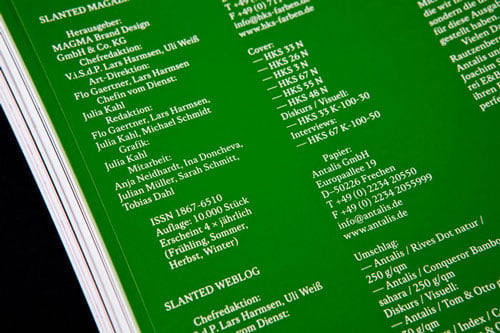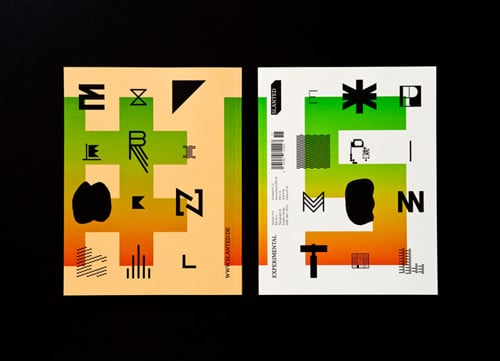 SOLD OUT