Marrakech is changing. Despite the Moroccans longing for modernity, traditional fine art clogs the souks. It was not until Vanessa Branson, Richard Branson's sister, started the Marrakech Biennale in 2004 that the town enhanced artistically. The event encouraged dialogue and diversity among international and local arts communities, with venues in both the walled old town and the Ville Nouvelle.
Modernism has touched medina, changing historic riads into hip cafés, hot spots and social hubs of an emerging art scene. There is Laila Hida, who created Le 18 Derb el Ferrane, a philanthropic new studio space, operating as a blank canvas for artists and photographers, poets and writers, dancers and musicians to work, exhibit and perform. Hana's Queen of Medina Priscilla follows the same concept in an even more freaky-alternative way. Artsi Ifrach, better known as Art/C, is a fashion designer who turns vintage Moroccan textiles into haute couture. In the dust and smog of the suburbs, modern art galleries such as the Galerie 127 and the Voice Gallery attract a young and fast growing population – about 1.8 million (residents) so far.
It is down to outside influences to help inspire, educate, and put things in context, which is generating a force all of its own. Together, all these people form part of a creative revolution that is bubbling away behind the city's ancient walls. The Moroccan art and design scene aims to fulfil its destiny while reconnecting with its roots. It seems to be an incredible hopeful time to live there.
Slanted Special Issue – Marrakech
Publisher: Slanted Publishers
Release: Spring 2016
Volume: 64 pages + 8-page fold-out cover
Format: 16 x 24 cm
Price: 9 Euro
Please note: This special issue is printed as a limited print run and not part of the regular Slanted Magazine series, therefore it is not part of the Slanted subscription.
Marrakech ist im Wandel. Obwohl sich Marokkaner nach Modernität sehnen, hemmt doch die traditionelle Kunst die Souks. Dies veränderte erst Vanessa Branson, Schwester von Richard Branson, als sie die Marrakech Biennale im Jahr 2004 ins Leben rief und die Stadt somit künstlerisch bereicherte. Das Ereignis ermutigte den Dialog und die Vielfalt entlang internationalen und lokalen Kunstgemeinschaften, mit Veranstaltungsorten in der Altstadt als auch in der Ville Nouvelle.
Die Moderne hat Medina berührt – verwandelt historische Riads in hippe Cafés, Hot Spots und soziale Treffpunkte der immer größer werdenden Kunstszene. Da ist zum einem Laila Hida, die Le 18 Derb el Ferrane geschaffen hat, einen philanthropischen neuen Studioplatz, der als eine leere Leinwand für Künstler und Fotografen, Dichter und Schriftsteller, Tänzern und Musikern dient, um zu arbeiten, auszustellen und zu performen. Hanas Queen of Medina Priscilla verfolgt das selbe Konzept, wenn auch in einer sehr freakigen und alternativen Weise. Artsi Ifrach, bekannt als Art/C, ist ein Modedesigner, der marokkanische Vintage-Textilien in Haute Couture verwandelt. Im Staub und Nebel der Vorstadt findet man Modern-Art-Galerien wie die Galerien 127 und die Voice Gallery, die die junge und schnellwachsende Population anlocken – bisher sind das mehr als 1,8 Millionen Bewohner.
Es ist sind die äußeren Einflüsse, die helfen zu inspirieren, zu bilden und alles in den richtigen Kontext zu bringen – und zudem eine eigene Antriebskraft haben. All diese Menschen bilden zusammen einen Teil der kreativen Revolution, die hinter den alten Mauern der Stadt geradezu sprudelnd hervorkommt. Die marokkanische Kunst- und Designszene strebt danach ihre Bestimmung zu erfüllen, doch nicht ohne Verbindung zu den eigenen Wurzeln. Es scheint, als sei es eine unglaublich hoffnungsvolle Zeit ist, um dort zu leben.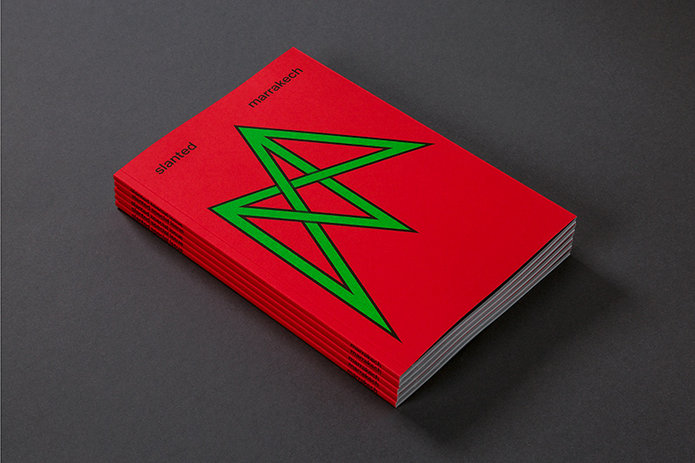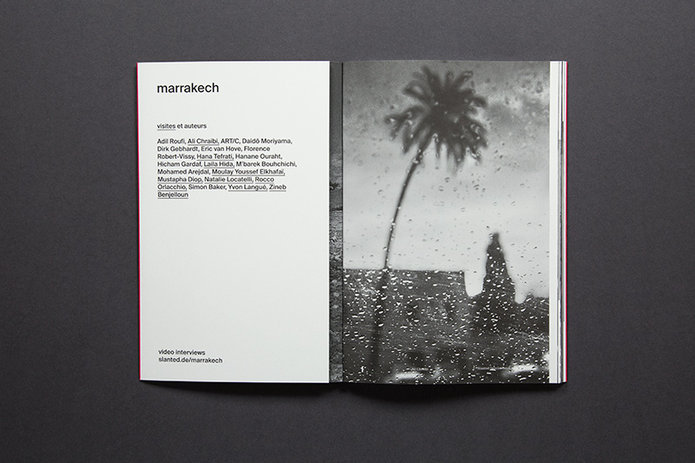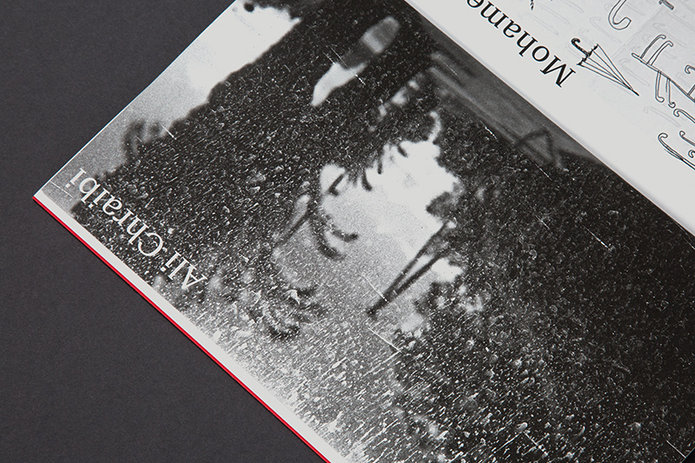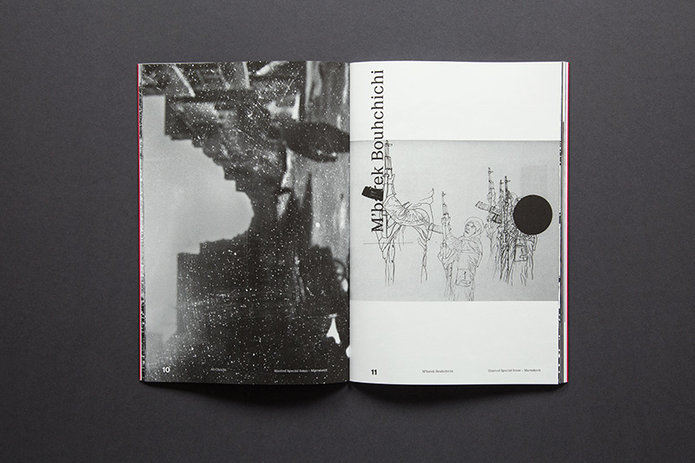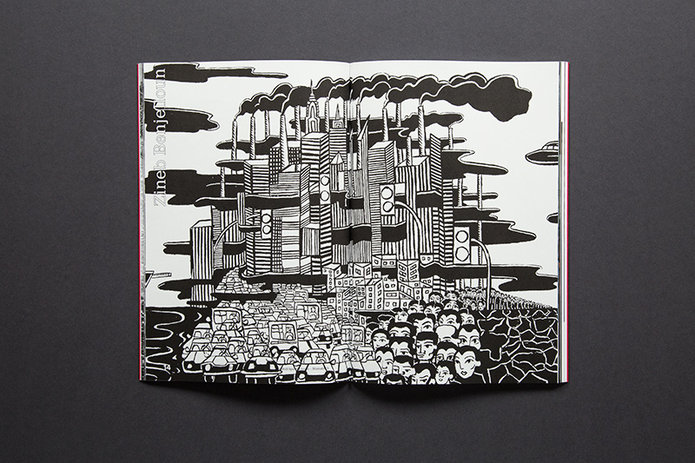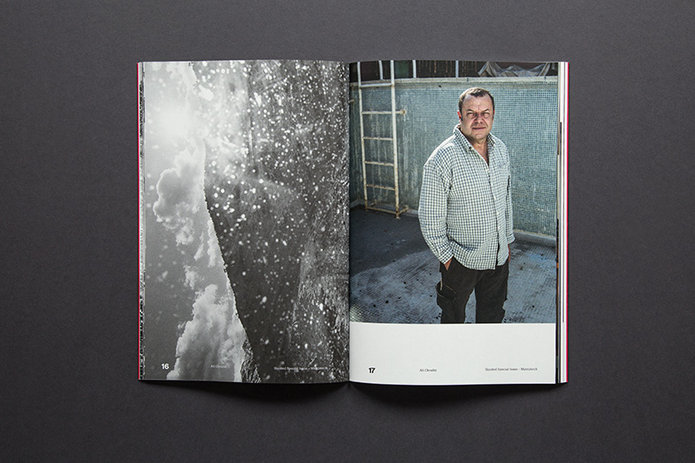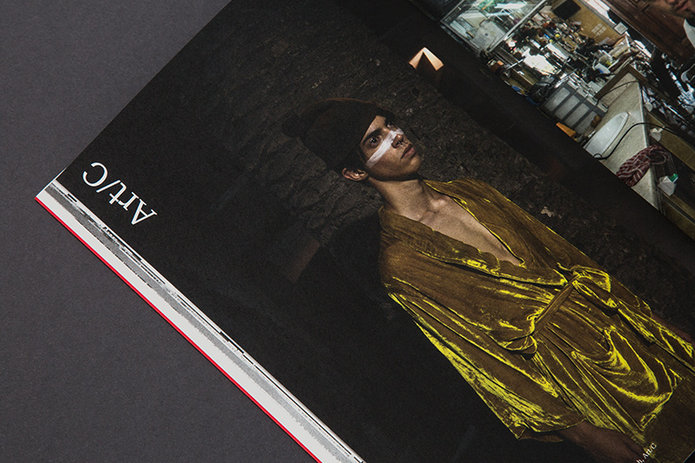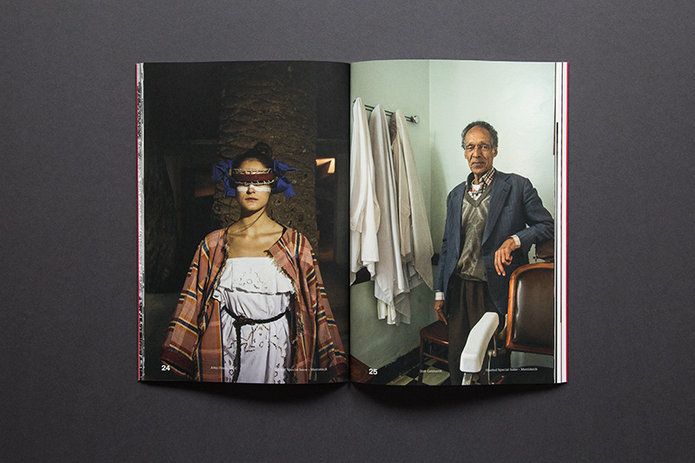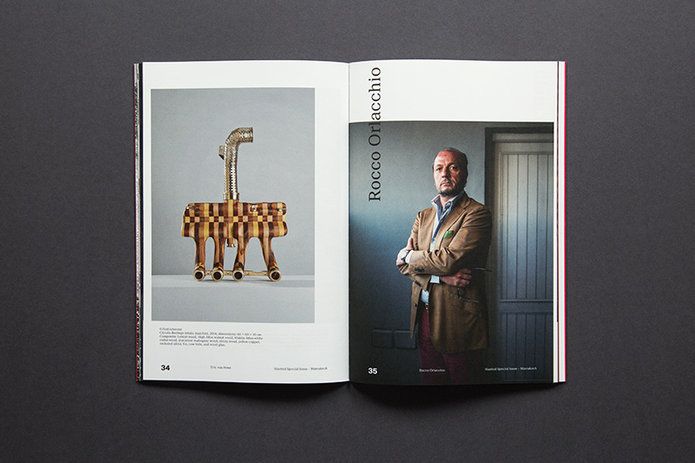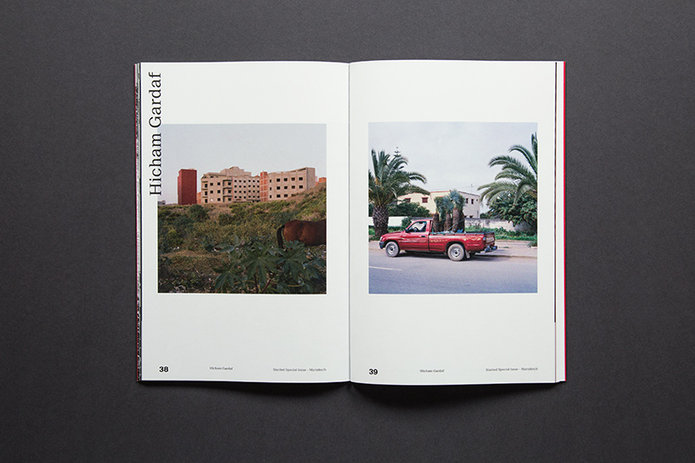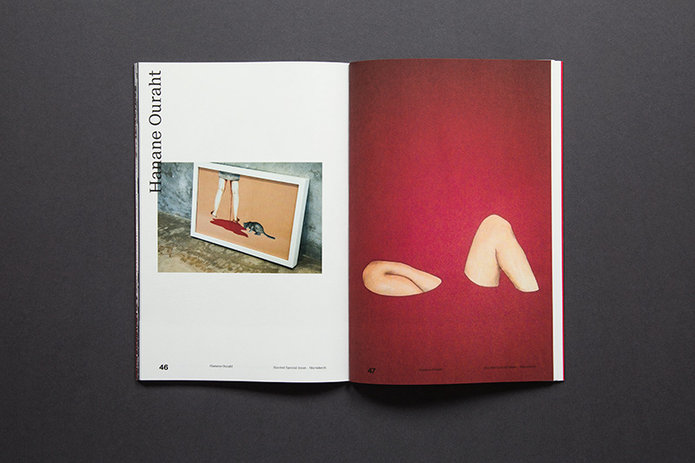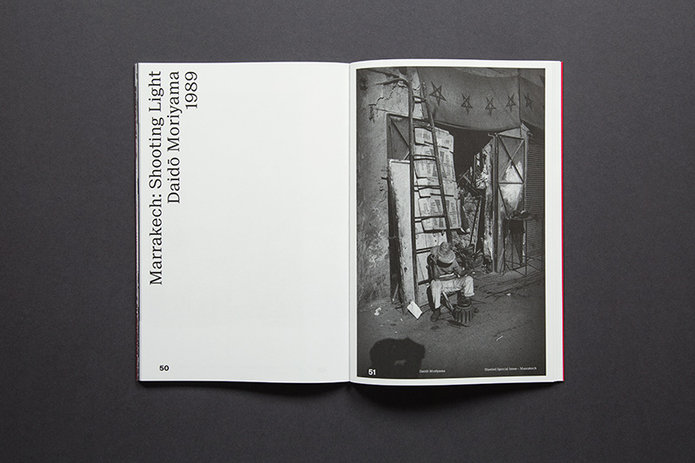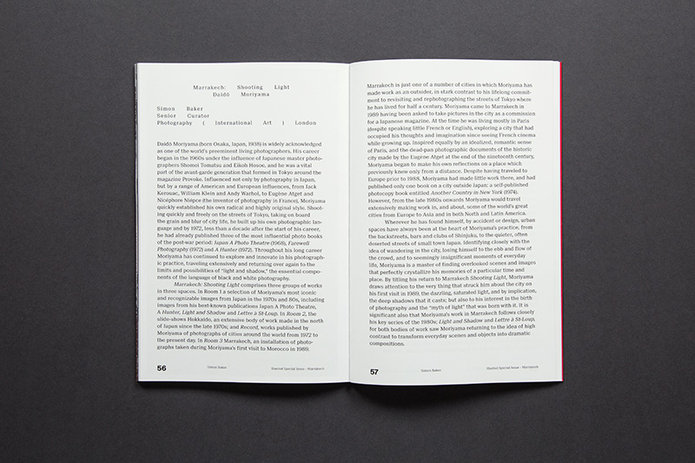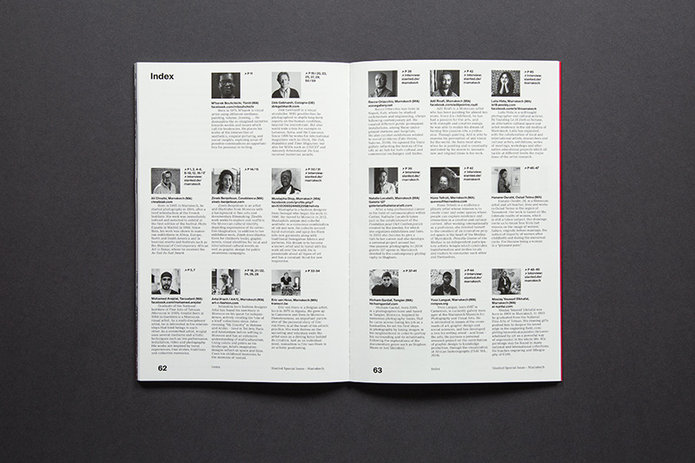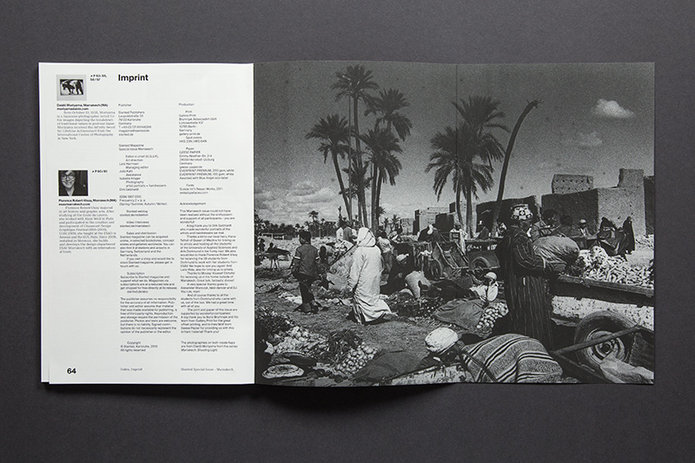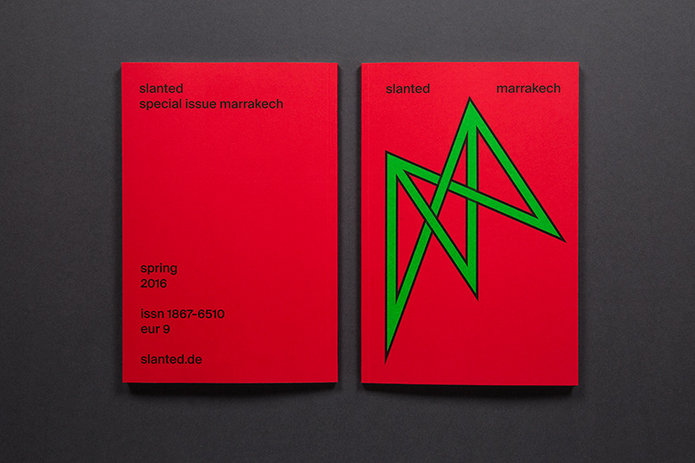 Buy: € 9,00

including Tax 7%

, excluding shipping costs